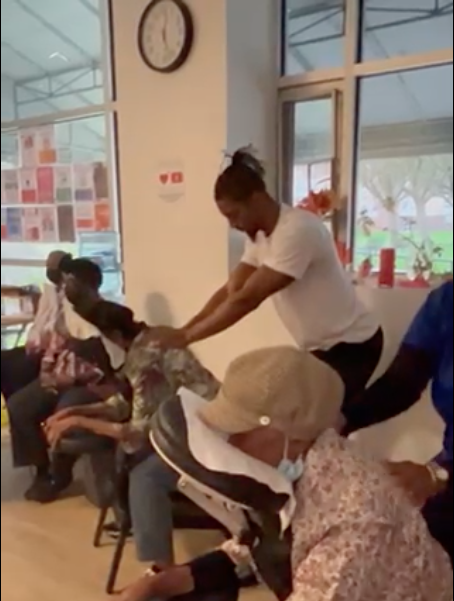 By: Pamela Stern
On Friday, November 10th Spring Creek Senior Partners (SCSP) was treated to an Afternoon of Relaxation that was sponsored in part by Metro Health Plus and Councilman Charles Barron's office.
This event ran for two hours from 12 noon to 2pm. Eighteen members of SCSP attended this wonderful event. Attendees received back and hand massages from professional massage therapists. Each massage lasted for approximately five to seven minutes. In addition, to the hand and back massages light refreshments were served along with a spa like atmosphere with relaxing music, and the seniors were introduced to breathing exercises and relaxation techniques.
SCSP received great feedback about the event from the seniors. "Many stated that they needed the massages and to learn how to relax more. They would like to see more events geared around relaxation.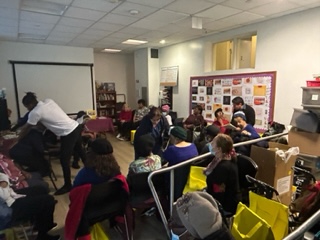 "I believe the event went well. The older adults were very receptive to the activities of learning how to relax. They were actively engaged in the breathing exercises and the dimming of lights to set the mood of relaxation. They appreciated the healthier snacks as well," said Devonish.
This event concluded with many thanks and the SCSP staff was getting ready for their next event of the day, which was Bingo.
Photos courtesy of: SCSP