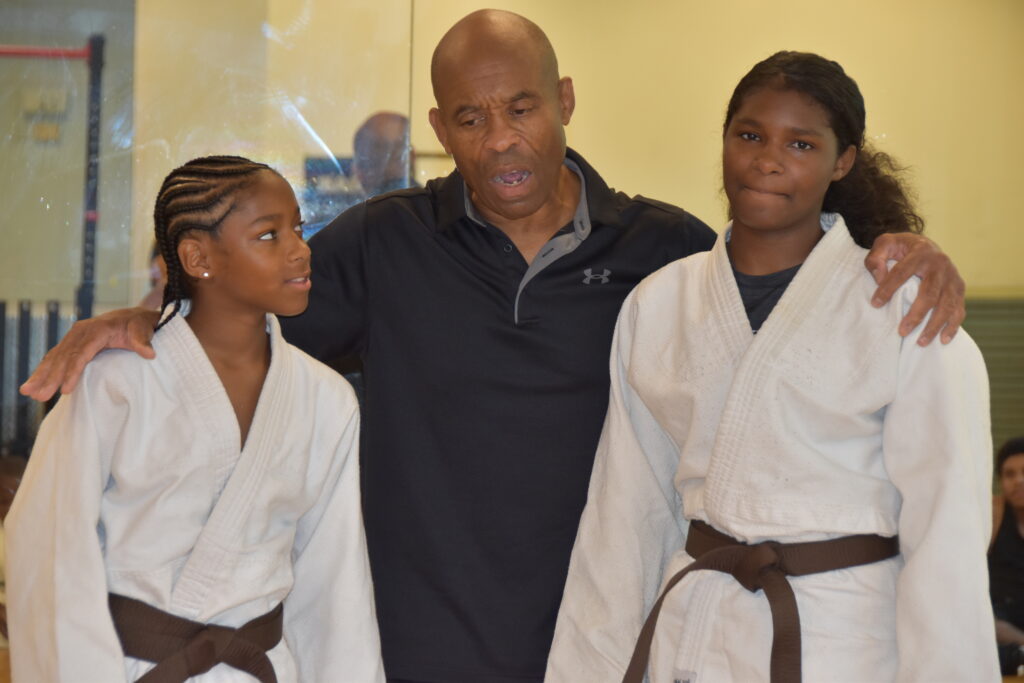 BY AMANDA MOSES
On August 11th, Kelsey Billups and Jackson "JJ" Billups were promoted from Purple Belt to Brown Belt during the Starrett Judo Club's weekly session. Coach Parnel Legros described their journey as a being on a tight rope and with the lessons they have learned, they remained steadfast and focused.
As both judokas cast aside their Purple Belts, they bowed when Legros bestowed them with the coveted Brown Belt, which is one level under Black Belt.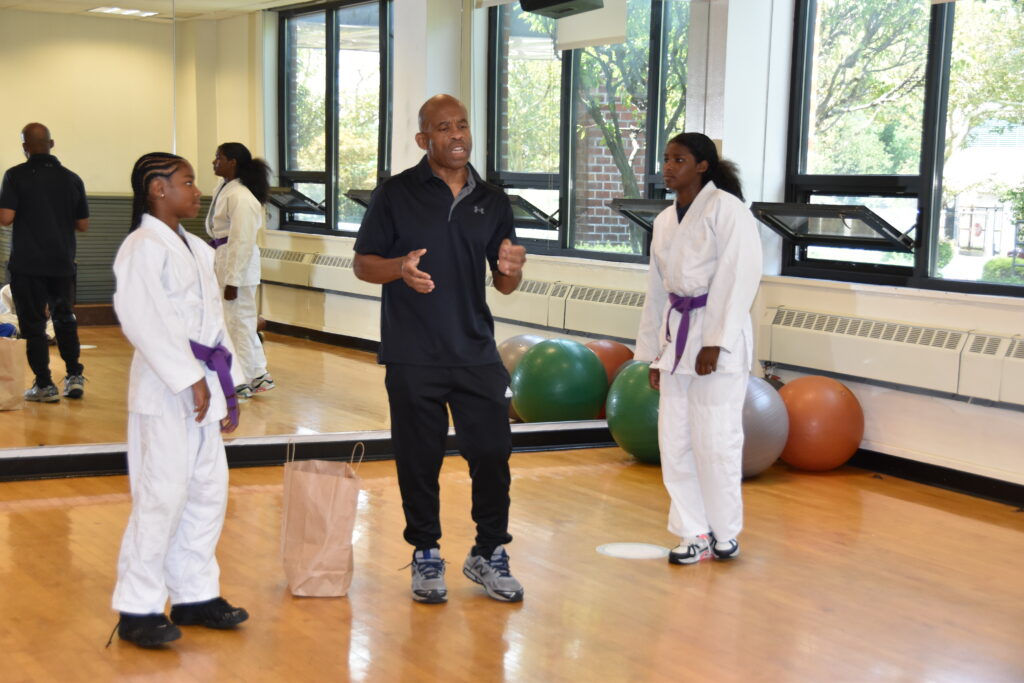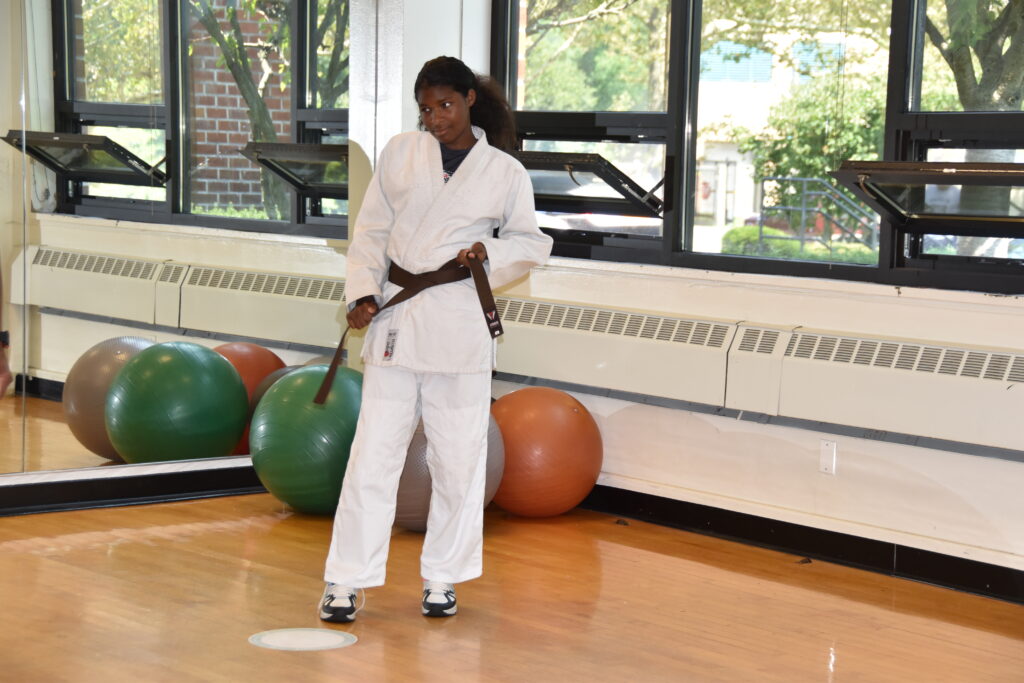 "Be proud to wear it," Legros said. 
It will take the Billups siblings three years to earn their black belts, and now that they have the basics down Legros stressed that they do not need to rush on this new journey.
"You are now third-degree Brown Belts," Legros said. "There are two important belts the Yellow Belt and the Brown Belt. The Yellow Belt is when you pass your first test, and the Black Belt is the highest level to reach. When you become a Black Belt, you start to learn judo."
Photo by Amanda Moses