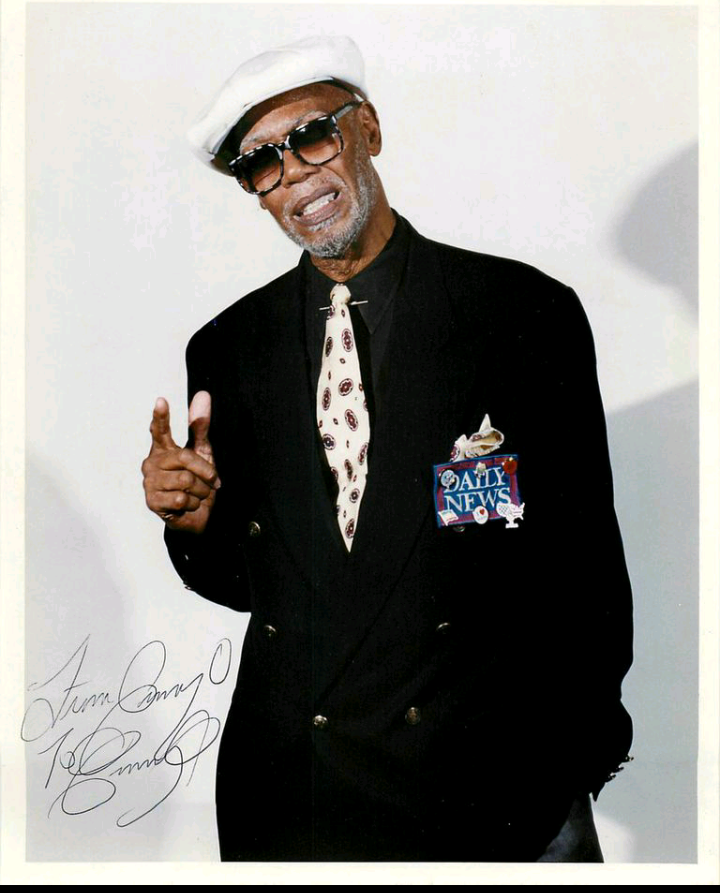 BY AMANDA MOSES
One man's legacy sowed the seeds of a boxing mecca, changing the lives of hundreds of youths for over 45 years, even more than a decade after his death.
There is only one name that still garners a community's respect and reverence—even after his passing—and that is the legacy of James N. O'Pharrow Jr., affectionately known as Jimmy O.
The name Jimmy O is synonymous with greatness in the boxing realm. Simply uttering it within the Spring Creek Towers' (SCT) community and the response is always a positive memory of his charismatic demeanor, big smile, strict attitude, and funny personality to this day, despite his unfortunate death at the age of 85 in 2011.
Boxing was his world. He even partook in the profession himself as a fighter in the early 1940s, duking it out in the Golden Gloves tournament. Born and raised in Bedford-Stuyvesant, O'Pharrow planted the seeds of his greatness when he opened the renowned Starrett City Boxing Club in 1978. Beginning in just a small basement at Hornell Loop, O'Pharrow did not just build two rings and a training area, he cultivated champions. He mentored boxers, not merely how to fight, but in a way also instilled discipline that set them on the road to greatness in and out the ring. Whether that was becoming a Golden Gloves Champ or embarking on a prestigious career as a lawyer or doctor. In fact, under O'Pharrow's tutelage, came champions such as Shannon Briggs (heavyweight), Luis Collazo (welterweight), and Dmitriy Salita.
Jimmy O would often impart wise adages to his students, much to their amusement, such as "You can't soar high like the Eagles if you hang around Turkeys."
The Starrett City Boxing Club became a haven for at-risk youth, pro-viding an outlet for self-defense, professional athletic development, and educational opportunities. It is now the home of six world champions and functions as a non-profit organization. The club's mission has always focused on rescuing the men and women who are feeling hopeless and are surrounded by a negative atmosphere of violence and crime. In doing so, the Starrett City Boxing Club has become an environment that helps individuals build confidence and strength for 45 years.
In 2006, he was bestowed with the "Man of the Year Award" from the Starrett City's (now known as Spring Creek Towers) Community Board and was also inducted into Madison Square Garden's Hall of Fame for his contributions to the boxing community. He was a long-time resident of Spring Creek Towers, and to many, he is responsible for saving the lives of hundreds of youths from the dangerous streets of New York through boxing and mentorship.
His grandson, Kwani O'Pharrow now runs the boxing club in the same manner as his grandfather, serving as President. He continues to push boxers at the Starrett City Boxing Club to pursue their edu-cation and promote physical and mental wellness.
"My grandfather, affectionately known as Jimmy O' has a legacy that will span generations. His legacy means a great deal not to just myself, but my family, friends, the boxing community and loved ones. It is an honor for me to bear his last name and to keep Starrett City Boxing running for future generations. We are going into our forty-fifth year and I'm looking forward to another forty-five years," Kwani B. O'Pharrow told the Spring Creek Sun.
"In 2023, I, Kwani B. O'Pharrow strive to keep up with his mission of rescuing young men and women from the atmosphere of hopeless-ness," Kwani B. O'Pharrow added.
Jimmy O'Pharrow passed away on February 20, 2011, at Coney Island Hospital.
If you are interested in learning more about the boxing club visit their www.twitter.com/STARRETT CITYBOX or www.facebook.com/ STARRETTCITYBOXINGCLUB. You can also contact the club at (347)722-1356.
Photo courtesy of the SCBC