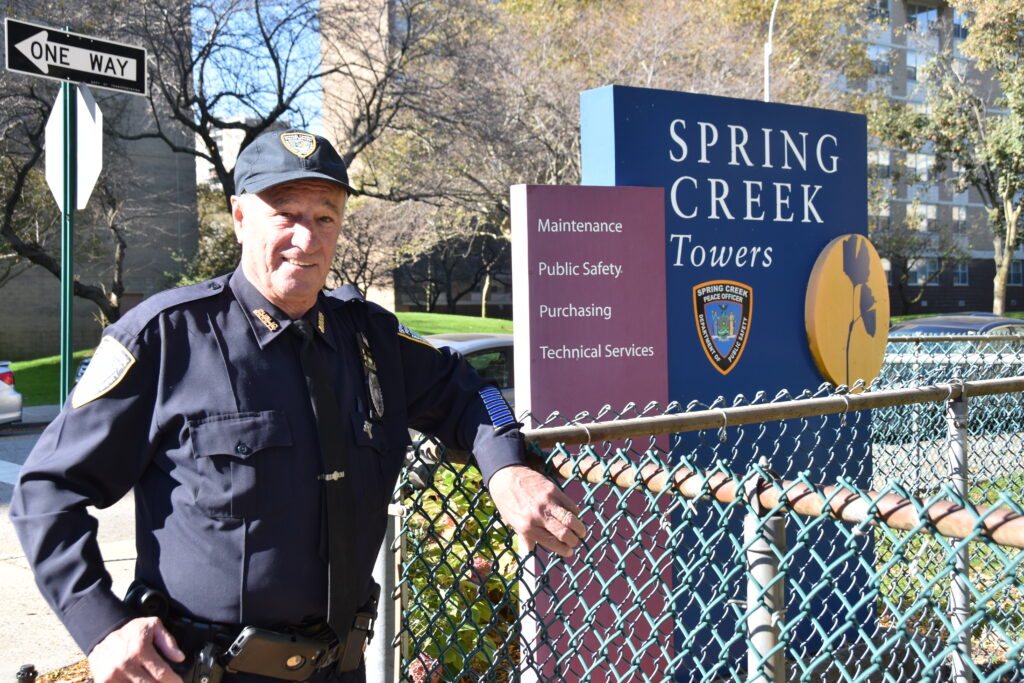 By Amanda Moses
For over 39 years, Department of Public Safety (DPS) Officer Joseph Smith patrolled the streets of Spring Creek Towers (SCT, formerly known as Starrett City). Whether he began his tour around the community at midnight or during the early hours of the morning, Smith was ready to walk the beaten path at any time to ensure residents' safety.
There are 46 buildings in SCT, and Smith has patrolled through all of them and their respective pathways at some point in his tenure. For Smith, there is no better way to get to know the residents in the community than on foot, which is why he has never used a patrol car.
"I don't believe in riding. I like to hear people if they are calling me. It's 46 buildings and close to 20,000 people here, and I enjoyed everything," Smith said.
As of November 3rd, DPS Officer Smith hung up his hat, handed in his gun and badge, and prepared to walk down a new path—retirement, becoming a man of leisure. After nearly four decades of service, Smith says it feels good to be able to kick up his feet after years of standing on them, which were in desperate need for some time off.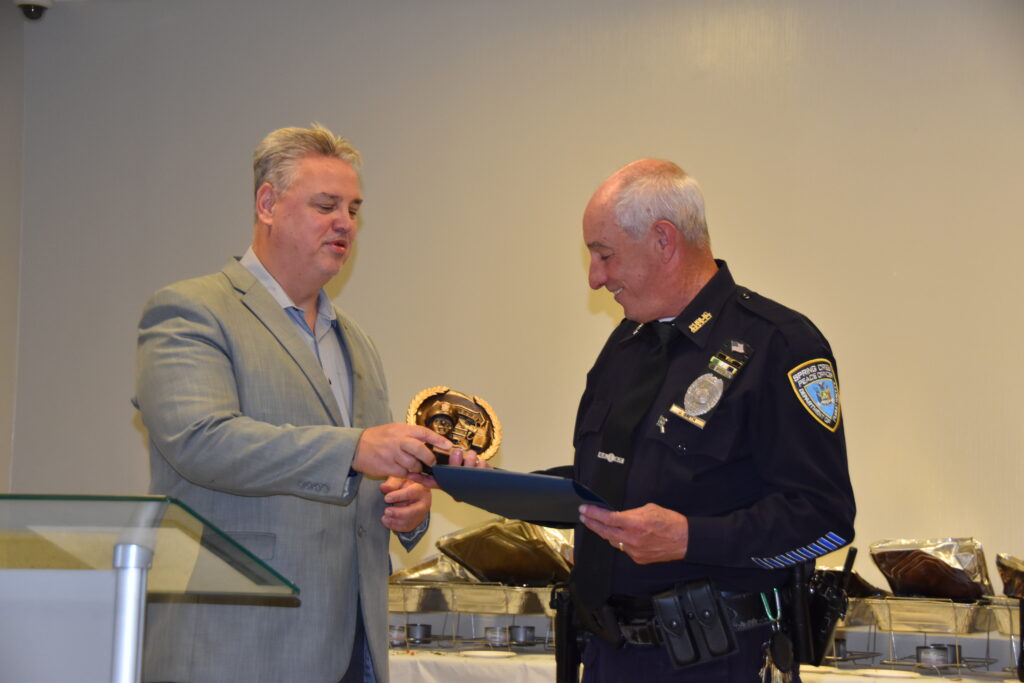 "It feels good. It's just has just added something new to me," Smith told the Spring Creek Sun. "I just have to learn to deal with what I have to deal with because it is just different getting up every morning, not knowing what you're doing, not knowing that you have to go to work or whatever."
While it can be a bit daunting not having a daily routine after decades of work, Smith says he has several at-home projects he yearns to work on, as well as catching up with his favorite sports teams.
But 39 years as an officer of the peace has left Smith with a lot of memories. When someone says they've seen and been through it all, Smith isn't exaggerating.
Smith was no stranger to danger, from being caught in the middle of a gun fight, to having to wrestle perpetrators to the ground, and even carrying a maintenance supervisor out of a burning building, he has experienced the good, bad, and the ugly. Especially working during the 1980s in East New York when crime was at an all-time high.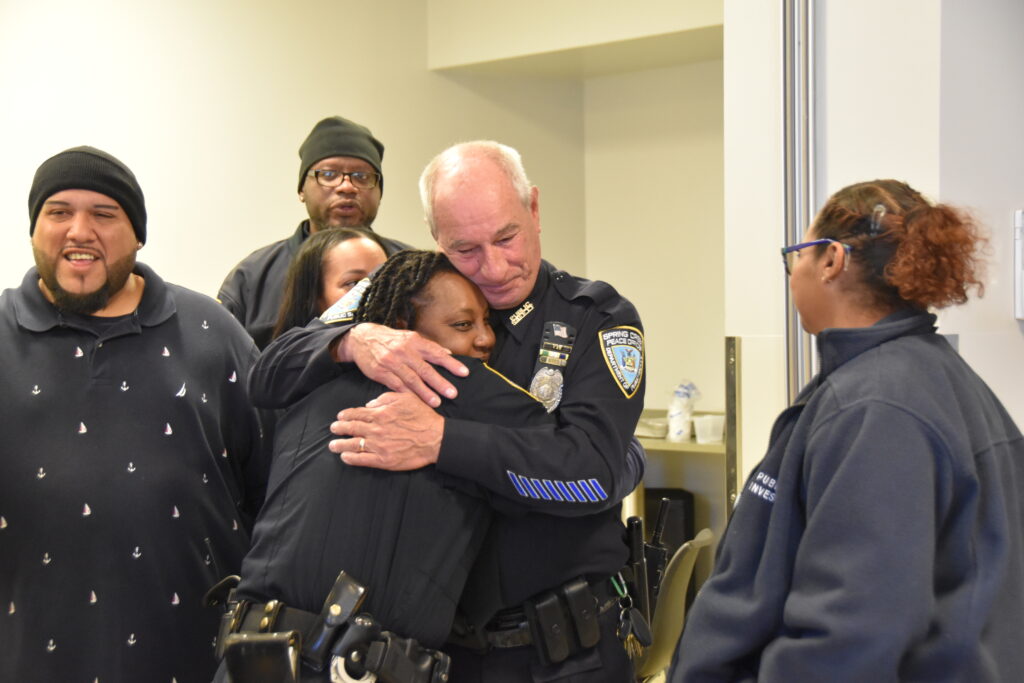 He also recalls the good moments like celebrating SCT's 10th anniversary in 1985, which featured a Ferris wheel, rides, and an assortment of dignitaries who took part in the revelry. He shared that he even met members of the Clinton family during a visit to SCT, which afforded him an opportunity to have a few moments to personally speak with Hillary Clinton.
Smith has even delivered two babies while on the job, both on separate occasions. One delivery will always be at the forefront of his mind. It was 1995 and occurred during the early hours of the morning while he was the only DPS officer nearby.
"When I got to the location, I was the only one around and I didn't know what I was doing," Smith said smiling as he recalled having to tap the baby on the backside to make sure she was breathing. Once he heard the loud cry, he let out a breath of relief himself (along with the new mother and her family).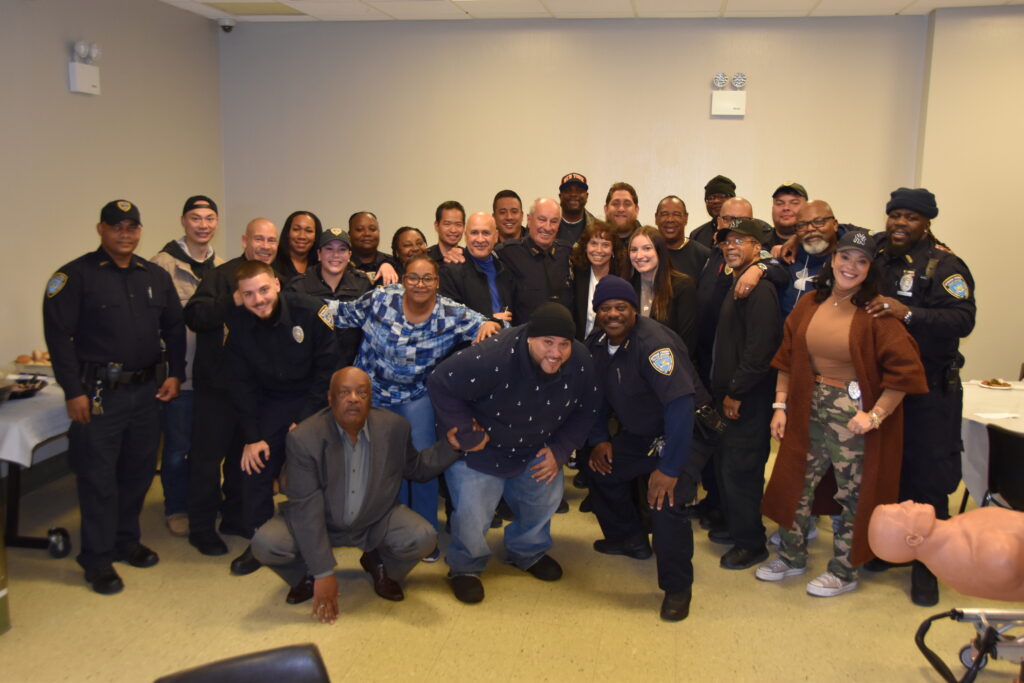 While this interaction would be a memory none of the participating parties would forget, Smith says that he always remained in contact with the family and when the little girl turned 18 years old, she invited Smith to her wedding. It was an unforgettable moment and an honor for Smith, who felt like his actions had created an everlasting bond.
Many of his interactions with the residents and their children have often been positive because he is a firm believer in working with families to create a nurturing environment. Many of the children he met in the community are now adults with their own families, and some have stopped Smith during his patrol to inform him that without his guidance they would have strayed down a dark path.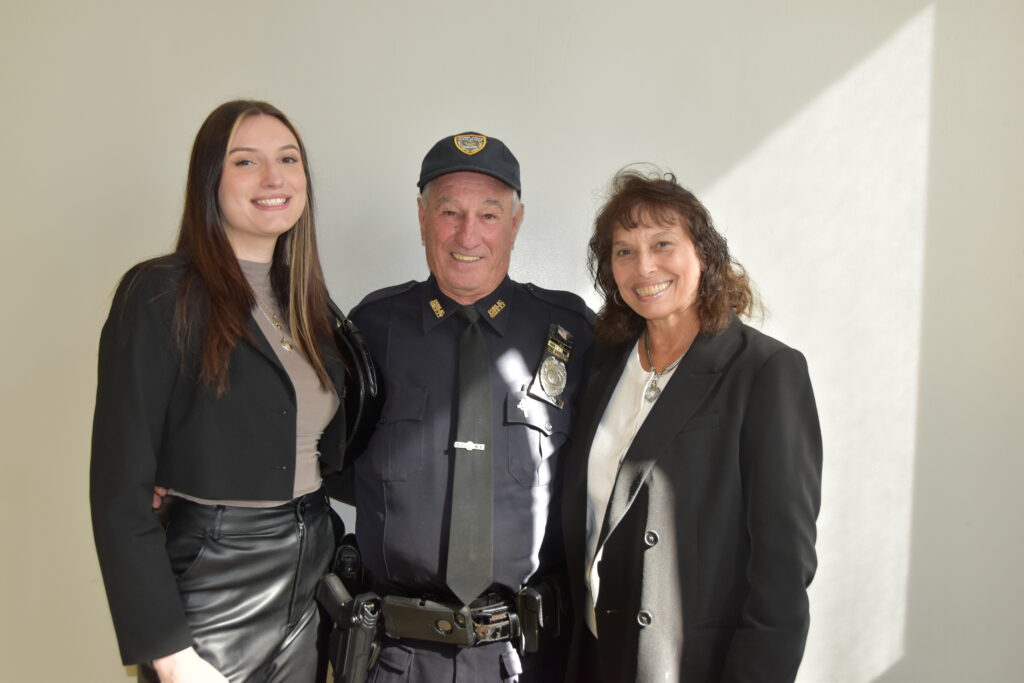 "A lot of people who I knew as kids that grew up here, a lot of them today they see me, and they say: 'Thank God for you because I could have been put away for a long time.' But I worked with the community and some of these guys grew up, got married and have children now. One guy came up to me as a matter of fact about two days ago and he gave me a big hug. And I don't even know who he was. He said, 'Thank God for you, you were there to help me out and talk to me. It straightened me out,'" Smith said.
As he prepared for his final days on the beat at SCT, he shared that he looked to bestow the knowledge he has gained over the years to the younger generation of public safety officers. He emphasized the importance of having empathy, listening to a resident's qualms (no matter how irate a person is) and always try to deescalate any potentially volatile situation.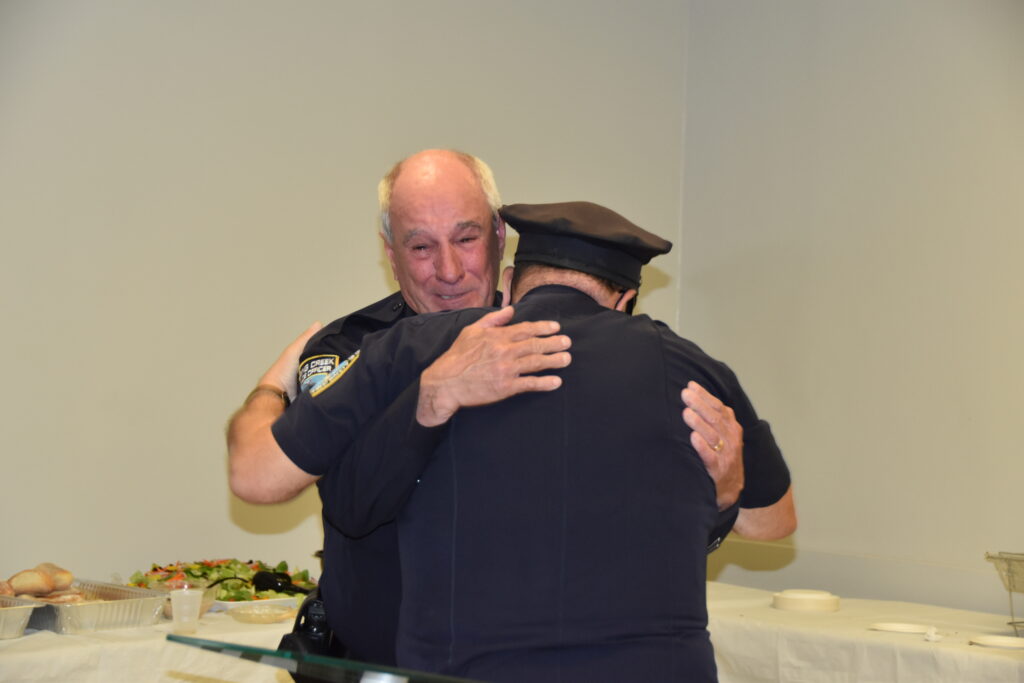 On November 3rd, DPS honored Smith with an intimate retirement party where he was bestowed a plaque memorializing his tenure in Spring Creek Towers as well as words of affection from his fellow officers who were grateful for his service.
The Brooklyn Sports Club (BSC), which remained his main tour site during his final years at SCT, commemorated his retirement by gifting him with a combat training dummy so that his defense skills will always remain sharp, and he has a buddy to hang out with during lonely days.
Photos by Amanda Moses