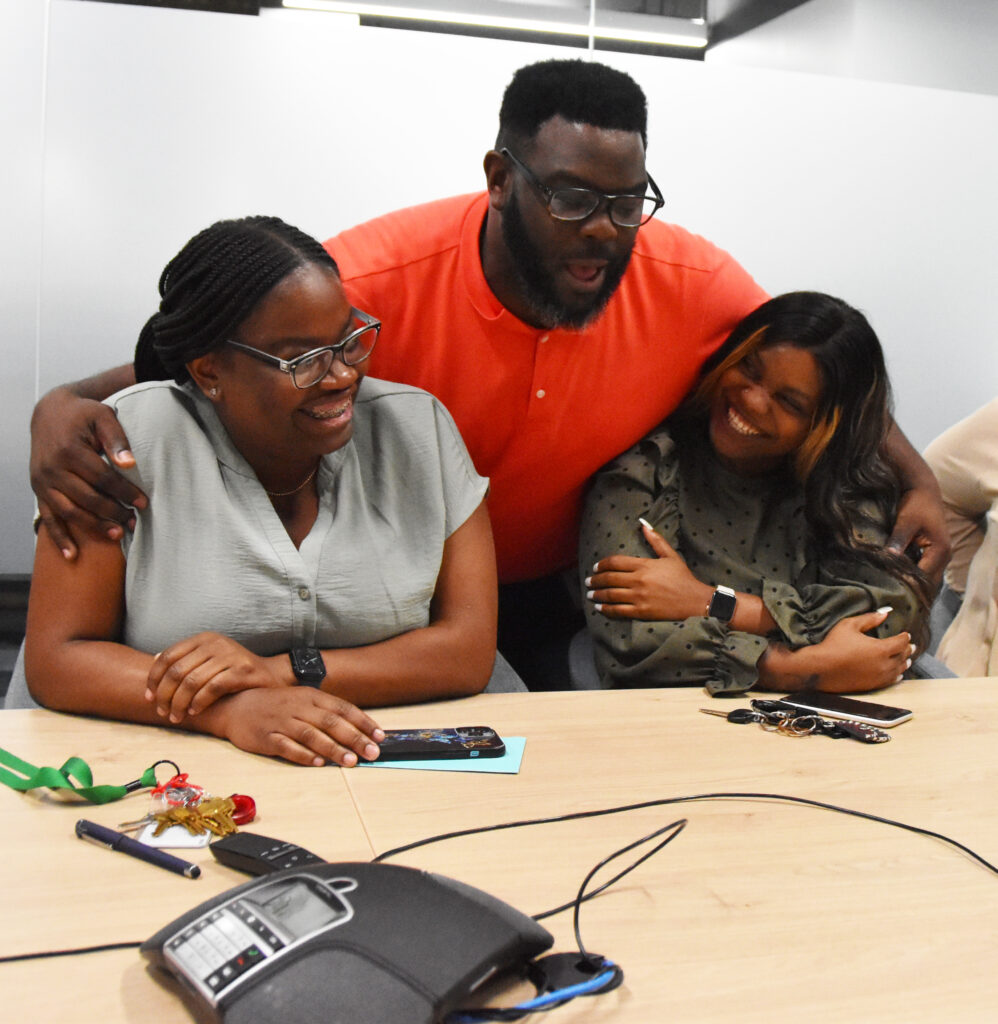 By Amanda Moses
The name Jeremy Williams has become synonymous with care and education in the Spring Creek Towers' (SCT) community. For over two decades Williams has devoted himself to the betterment of youth through after school programing that is innovative, interactive, and encourages parent involvement. However, after his years of service in the SCT community, Williams has left the company to start a beautiful life in Atlanta, Georgia with his beloved wife.
On July 20th, inside of a conference room at 1390 Pennsylvania Avenue, a dozen staff members within a variety of SCT programs sat in a dark room awaiting to surprise Williams with a farewell party. Upon walking into the conference room, Williams' jaw dropped, and he let out a shout in surprise.
"Y'all got me good today," Williams said, tears welling in his eyes. "I'm actually a little bit shaken. This is really touching. I'm really taken aback today."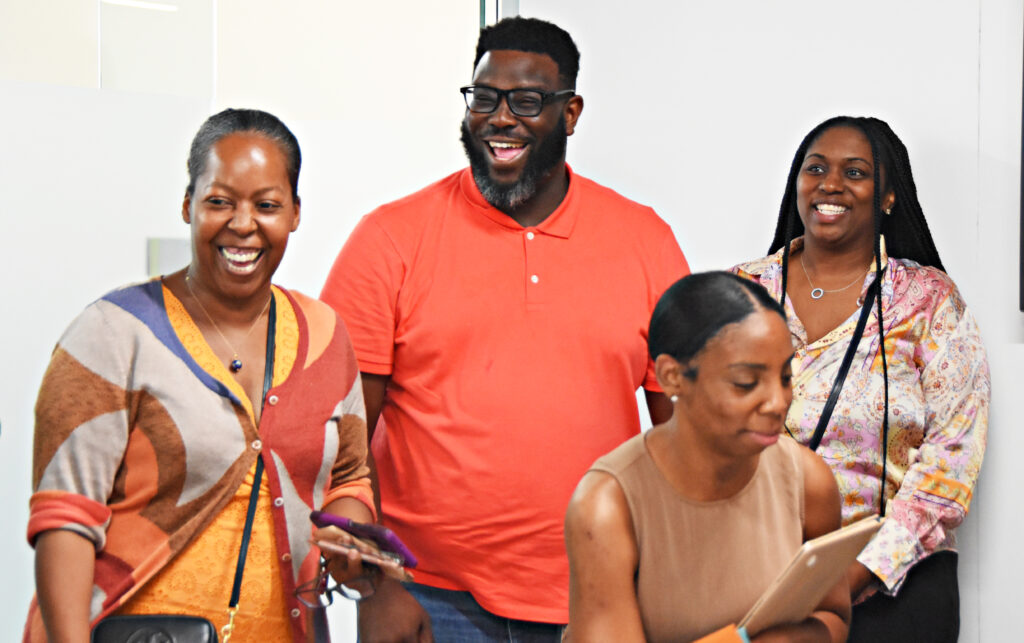 Group leaders and staff members from the Spring Creek After School Program, workers from the accounting department, PS 346 Principal Jabari Edwards, IS 364 Principal Nicole Edmund-Fraser, SELC Director Tammy Moore, Opportunity Hub workers, and others gathered inside of the room to thank the man they've worked with for years.
Even for those who've only experienced a few short years working alongside Williams, his larger-than-life personality, sense of humor, and steadfast commitment inspired so many.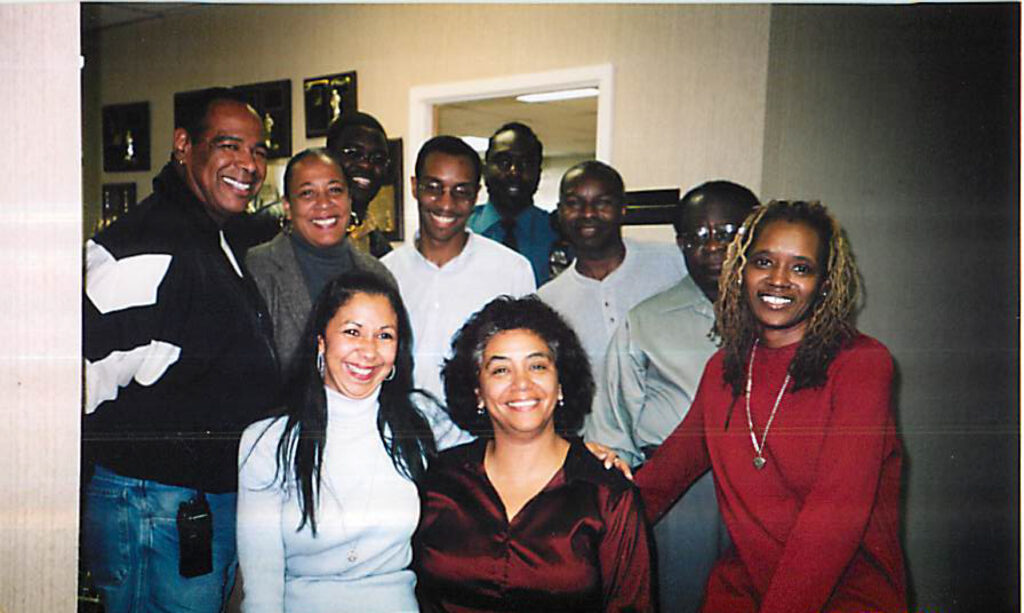 "It has been an incredible run, an incredible ride with this organization. I worked with some incredible people. I wouldn't trade it for anything in the world," Williams said. "This makes me feel good letting me know that I left an impact on you all who are in this room, and joining us on Zoom."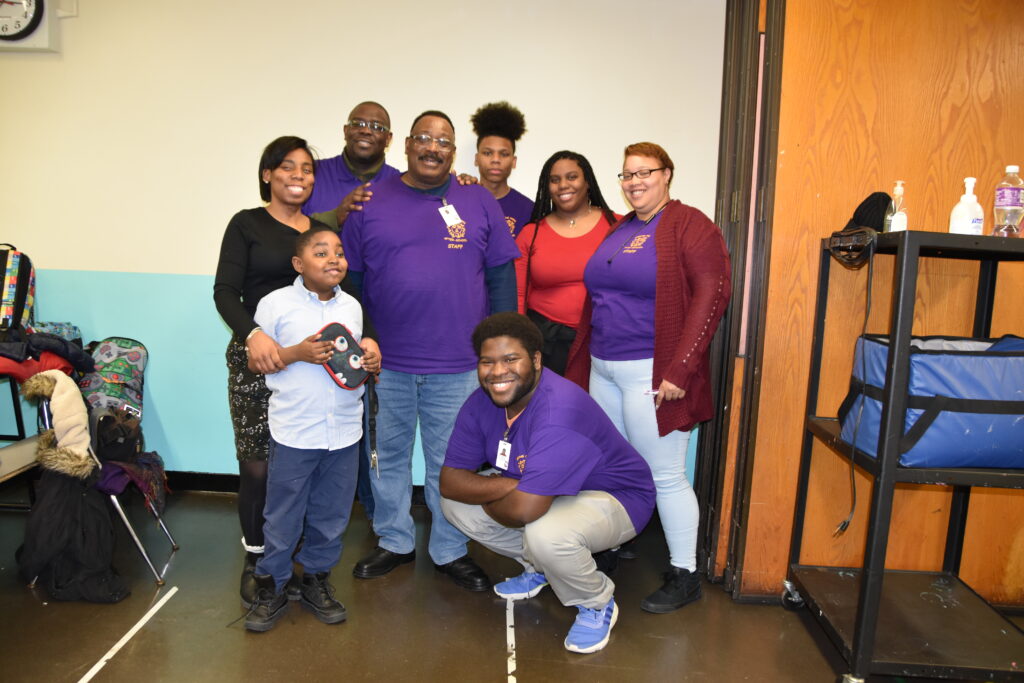 In addition, to those attending the event in person, many others joined the revelry via Zoom, including Spring Creek Sun Editor Pamela Stern, the former Director of Community Affairs and Public Relations Devorah Fong, FDA VIII Principal Chantel Grandchamps and even Williams' wife among others.
"It's been a great joy to see you stretch and grow while I've been here. I know wherever you are headed they are getting a gem," Eurydice Robinson, Director of Youth Development and Community Outreach said as she handed Williams a small gift with a watch inside as a token of Spring Creek Towers Office of Community Affairs and Public Relations' appreciation.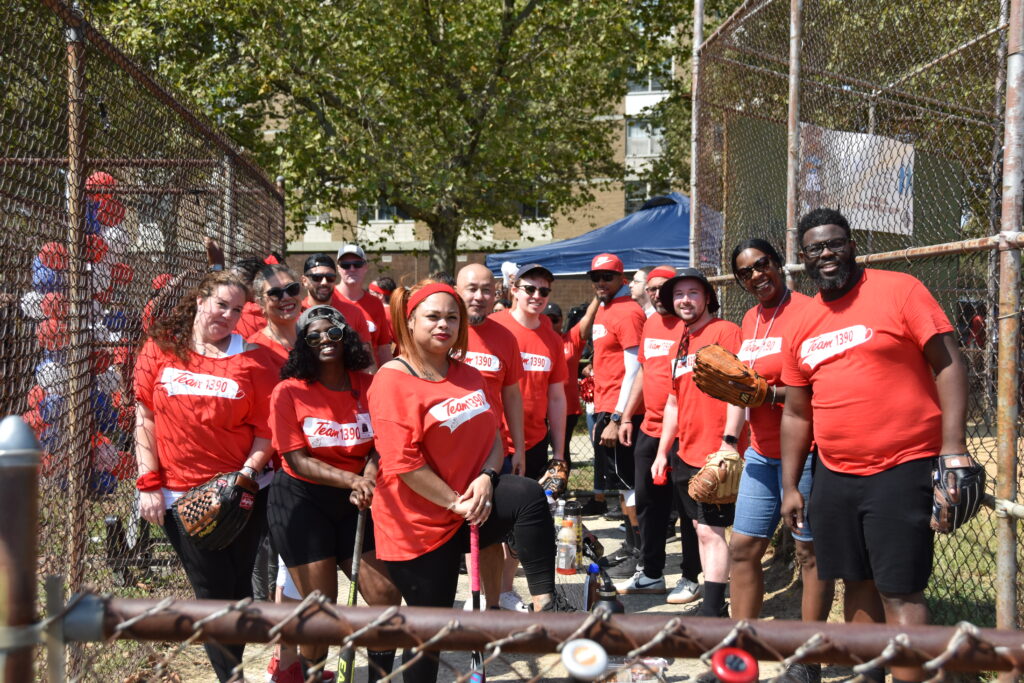 "This is from your team to you," Robinson said.
The farewell celebration culminated with Williams and those in attendance sharing their memories about working together as they munched on delicious snacks.
Photos by Amanda Moses and courtesy of the SCT programs