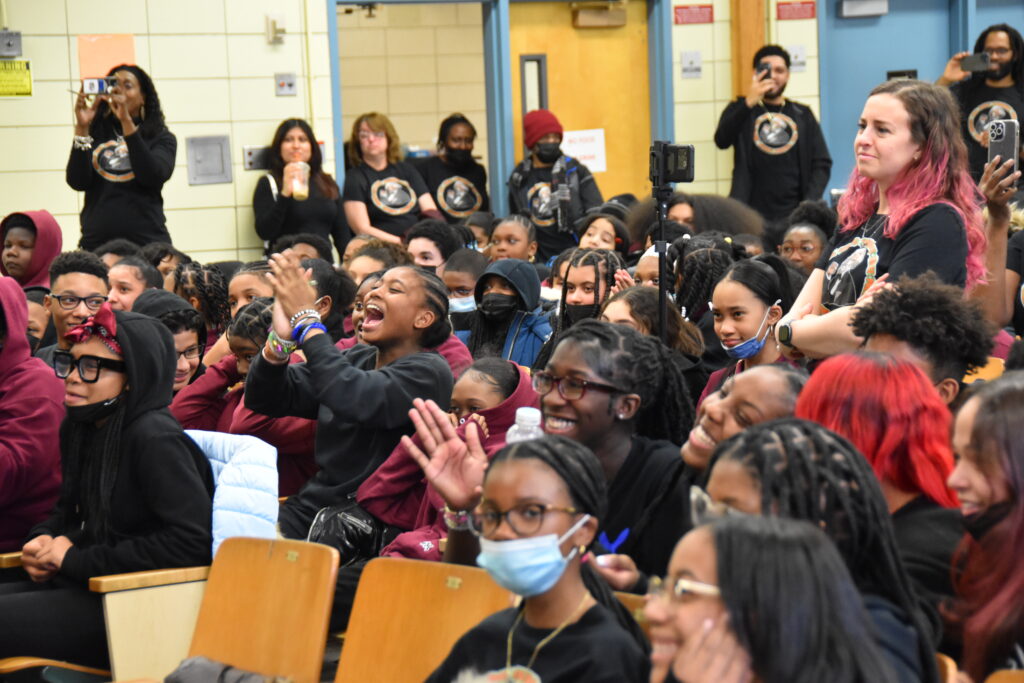 BY AMANDA MOSES
On February 27th, students and staff at Frederick Douglass Academy (FDA) VIII commemorated Black History Month with a school-wide assembly highlighting achievements made by African Americans throughout US history.
The assembly discussed the origins of Black History Month, which is celebrated from February 1st to March 1st. FDA VIII instructor, Ms. Hurt explained that the celebration originated as a weeklong observance developed by historian Carter G. Wilson as "Negro History Week" in February of 1926 (coinciding with Abraham Lincoln and Frederick Douglass' birthdays). However, it wasn't until 1976 that it was designated to a monthlong tribute by President Gerald Ford.
Ms. Hurt also shared that in 1900, James Weldon Johnson penned the Black National Anthem: "Lift Every Voice and Sing," to celebrate the liberation of Black Americans and the continued fight for freedom. She then proceeded to sing a few verses from the ballad and added that the tune was used as a rallying cry during the Civil Rights Movement.
Throughout history, Black Americans—including a plethora of infamous writers, scientists, politicians, and more—fought against adversity by breaking through racial, gender, and socio-economic barriers. FDA VIII instructor, Ms. Hope shared a poem, "Ain't that Bad," from trailblazer, Maya Angelou, whose work underscored the Black experience in America.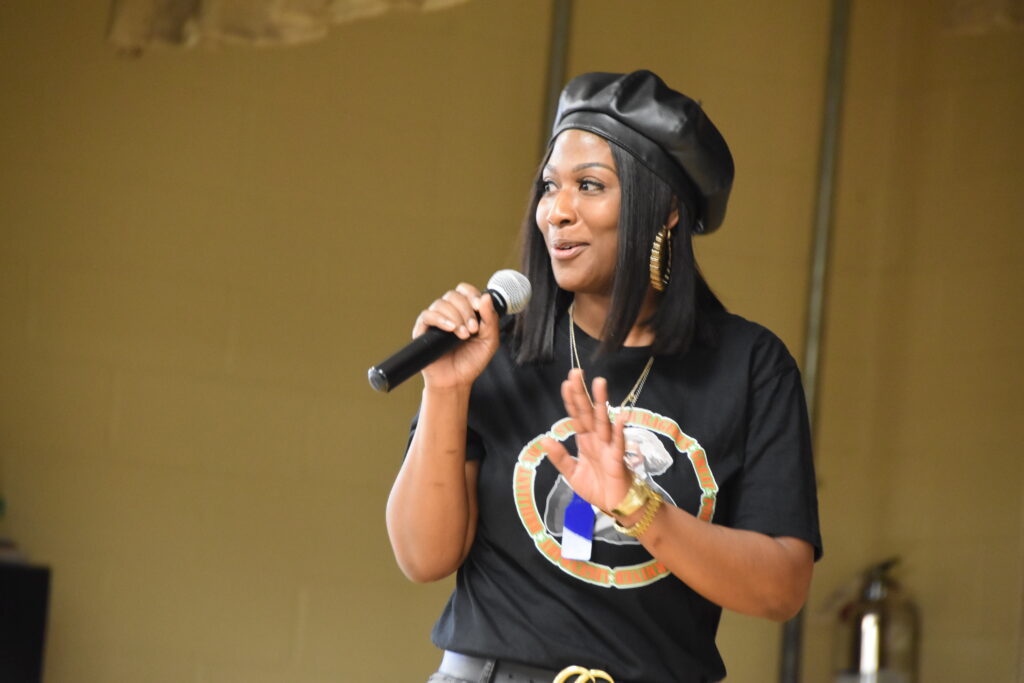 "Dancin' the funky chicken, Eatin' ribs and tips, Diggin' all the latest sounds, And drinkin' gin in sips. Puttin' down that do-rag, Tighten' up my 'fro, Wrappin' up in Blackness, Don't I shine and glow? Hearin' Stevie Wonder. Cookin' beans and rice. Goin' to the opera. Checkin' out Leontyne Price. Get down, Jesse Jackson, Dance on, Alvin Ailey, Talk, Miss Barbara Jordan, Groove, Miss Pearlie Bailey. Now ain't they bad? An ain't they Black? An ain't they Black? An' ain't they Bad? An ain't they bad? An' ain't they Black? An' ain't they fine," Ms. Hope said, with each verse rhythmically flowing with power.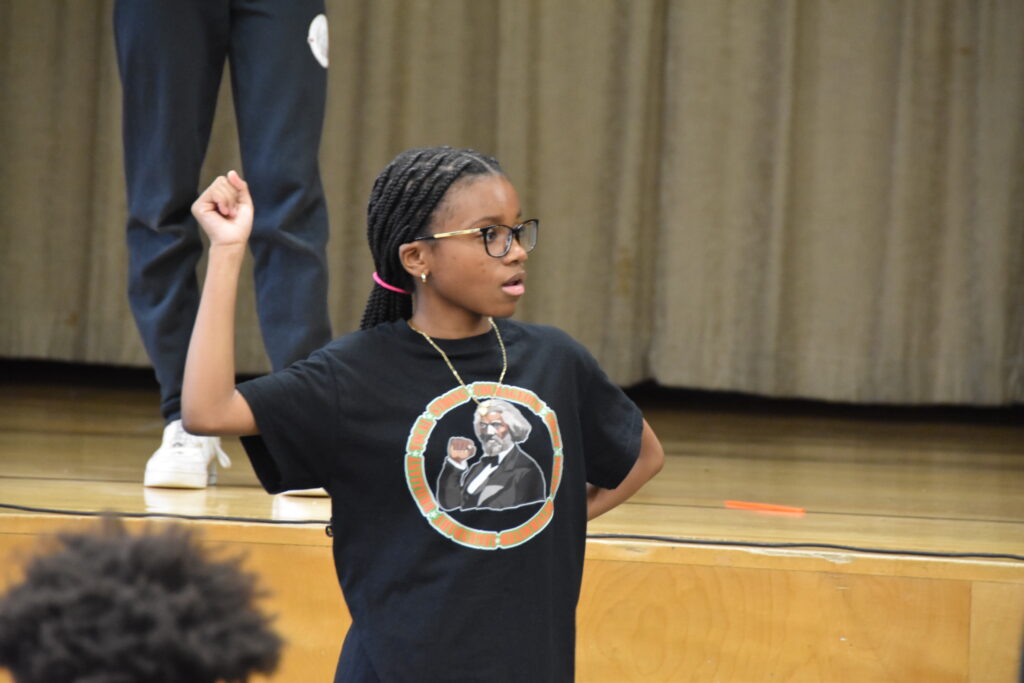 Through the fight against adversity, came the creation of Historically Black Colleges and Universities (HBCU), a topic near and dear to Ms. Hope's heart, as well as her fellow colleagues. Students learned from Ms. Hope that HBCUs were created in the United States in the early 19th Century to provide undergraduate and graduate level educational opportunities to Black students—prior to this establishment there was no place for people of color to study. The HBCUs were developed due to a lack of higher educational opportunities since Black students were prohibited from studying in white schools—despite the passing of legislation that deemed this denial unconstitutional.
It wasn't until 1854, when Lincoln University was founded as the first HBCU that granted degrees (which also happens to be Ms. Hope's alma mater).
"HBCUs initial mission was to teach free African-Americans skills for gainful employment. Students were taught reading, writing and basic math alongside religion and industrial arts, though HBCUs make up only 3% of the country's colleges and universities, they enrolled 10% of all African American students and produce almost 20% of all African American graduates. Today, HBCUs encompass a large variety of class-ifications beyond education. They also provide a diverse and inclusive student experience. HBCU delivers a unique black college experience," Ms. Hope said.
To further emphasize the HBCU experience, Ms. Hope, Mr. Kidd, and Mr. Cylin performed a step routine from their college fraternities.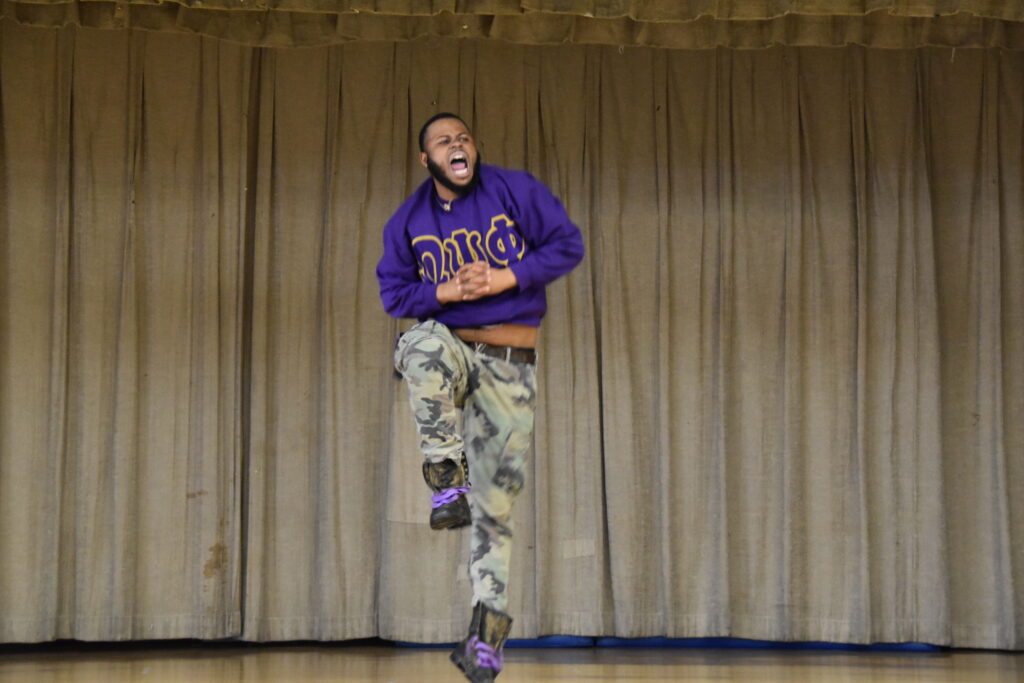 FDA VIII Principal Chantal Grandchamps culminated the assembly by sharing her experience growing up and working through the educational field, adding that she did not see Black individuals holding leadership positions until she attended college.
"Black History Month is an important time for us to sit and reflect on what we have. What you have as children today versus children even 20 years ago, 10 years ago. The ability to make certain choices in what you will do with your life moving forward once you leave FDA," Grandchamps said.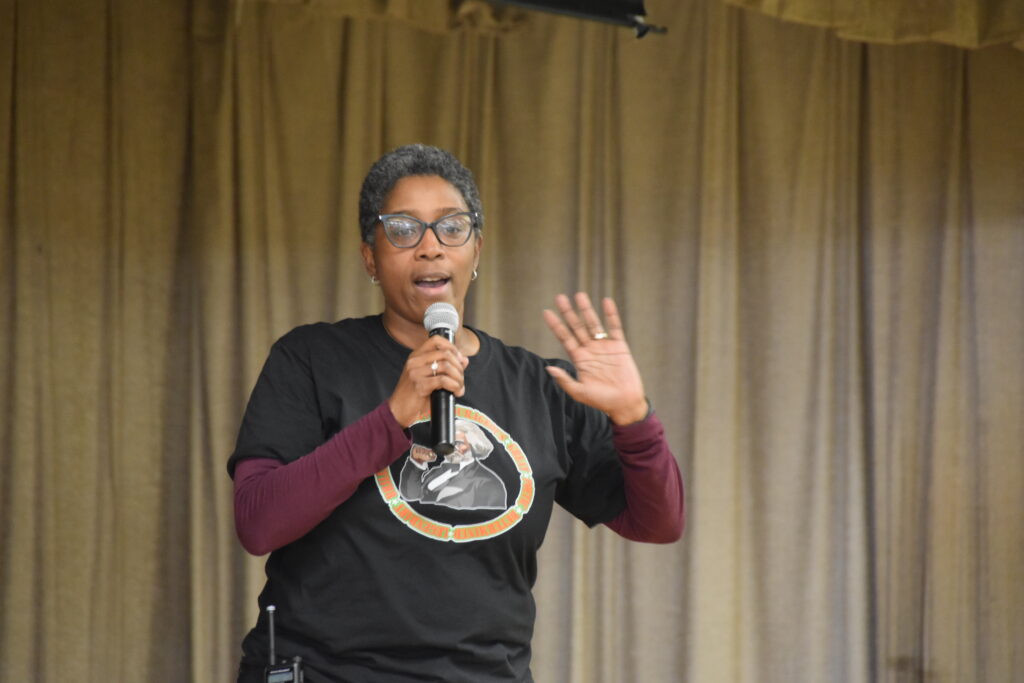 "We don't understand the gifts that we have, and the privileges that we have, because someone else fought for it before us. I did not see a teacher that looked like me until I was in college. I definitely did not see a principal that looked like me ever in my childhood. I didn't know I could. I didn't think I was going to be a principal. I thought I'm going to be a teacher and I'm going to do that and I was happy being a teacher. And it wasn't until I met other leaders who uplifted me to do this work. And one of the things I said when I became a leader, I was going to now empower other people," Grandchamps added.
Grandchamps' speech shed wisdom regarding the opportunities students have today and should pursue, as well as the ability to know that the sky is the limit. Through perseverance, the students can follow what-ever career path they choose for their future. 
Photos by Amanda Moses