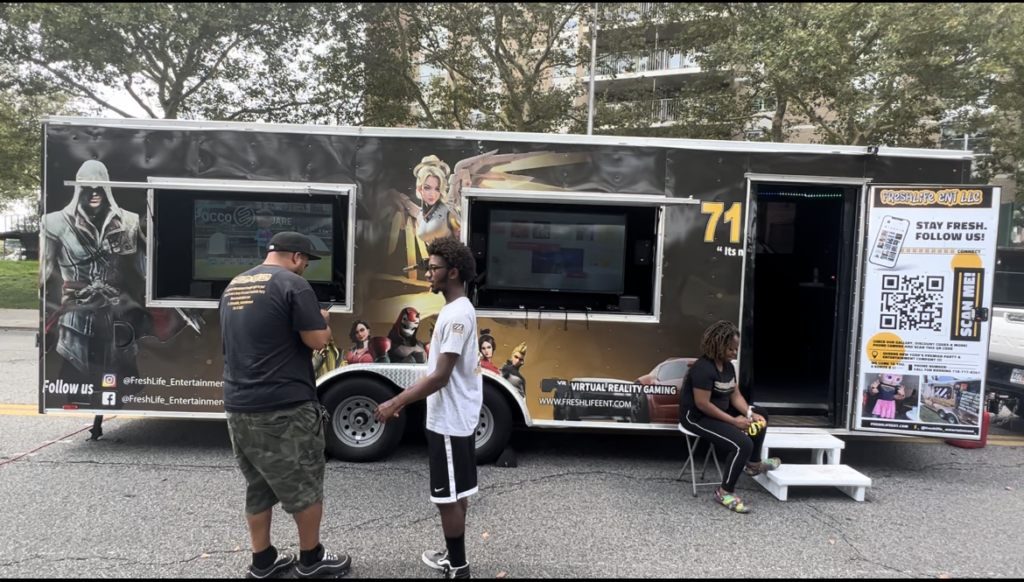 On Saturday, August 5th, Spring Creek Towers (SCT) residents were treated to a block party right in their own community. NYPD blocked off Seaview Avenue and Louisiana Avenues to traffic from 12noon to 7pm, so that SCT residents could enjoy a day of tribute, excitement, and fun. E.N.Y's Keems organized this extravaganza with the help of his family and friends.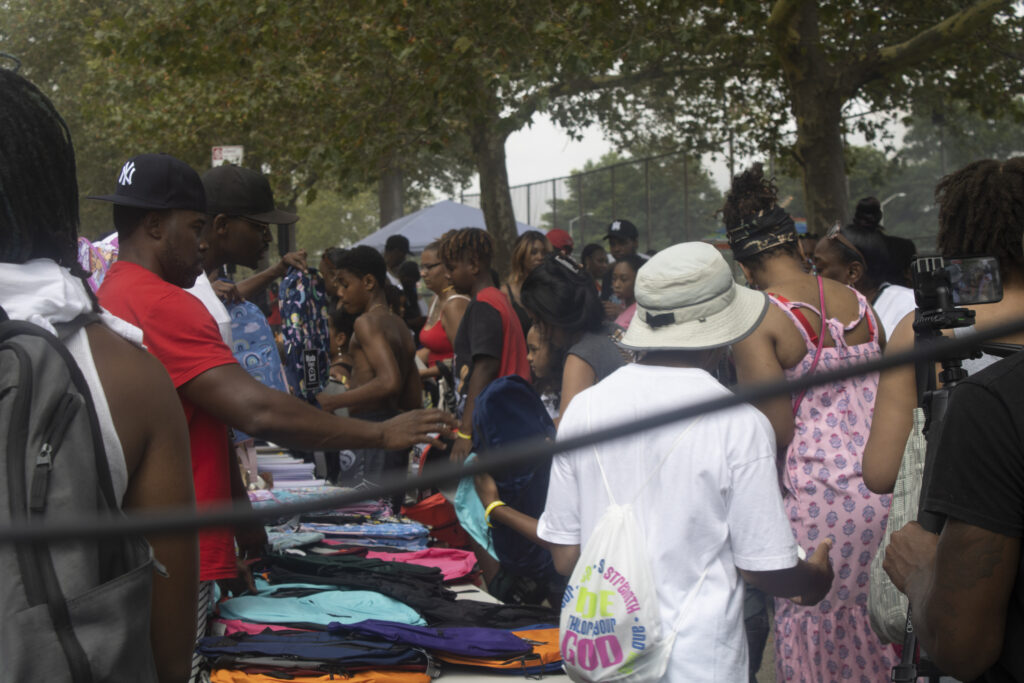 E.N.Y's Keems grew up in SCT and his mother still resides there. He wanted to do something good for the community and also give back to the community. This event started with a tribute to those who have lost loved ones. Residents gathered for a tribute ceremony by the baseball field, this was in memory of those who have lost loved ones. E. N. Y's Keems' mother said a prayer and then balloons were released in memory of the loved ones who have passed away. As the balloons were being released DJ Rodway Wave played "Tombstone."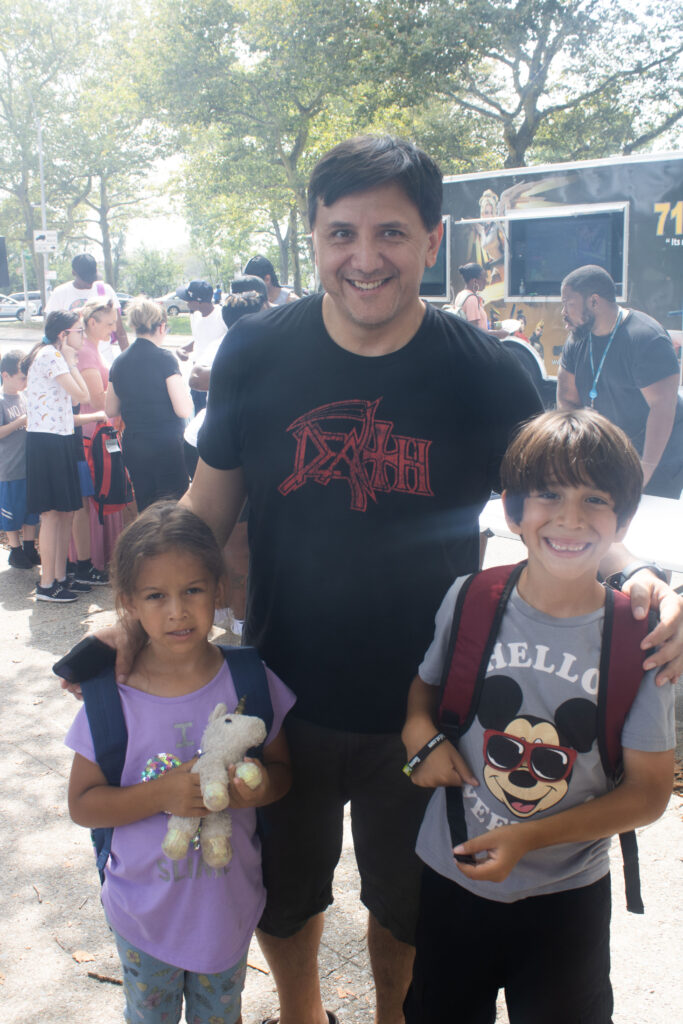 The children of the community were treated to a state of the art bouncy castle that had three slides. Additionally, E.N.Y's Keems had a give-a-way for the children which included backpacks for school and school supplies which included: pens, pencils, crayons, sharpeners, glue, folders, marble notebooks, and one subject notebooks in an assortment of colors. There were over 100 school supplies that were given away. This was indeed a treat for the youngsters as well as for the parents. If that wasn't enough there was even an arcade truck that allowed everyone to play video games inside of it.
This event provided food and beverages for everyone in the community. There were many choices of food including: macaroni, macaroni salad, potato salad, salad, jerk chicken, barbeque chicken, hot dogs, hamburgers, rice and peas and more. There was an assortment of Capri Sun drinks for the children, and water and soda for everyone.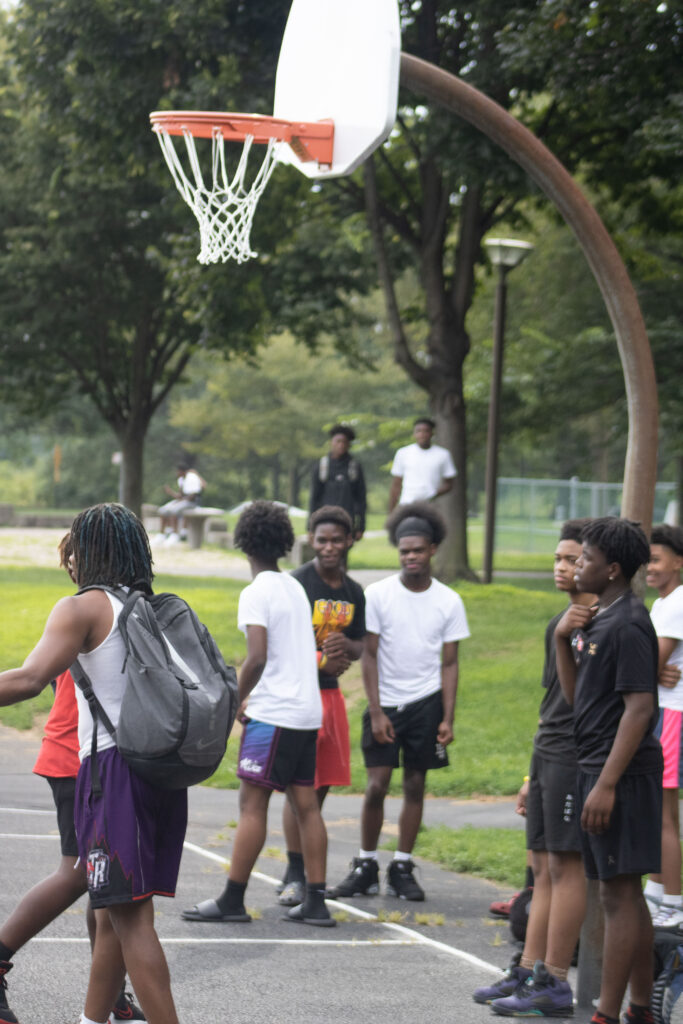 While the children were entertained others migrated to the basketball courts in the F section for some Front vs. Back basketball games. They played two games. The divisions were for those ages 13-16 and for those 17 and up. They played full games and on lookers were entertained by the sounds of a DJ playing in the background. In both games the Front team won.
E.N.Y's Keems said, "I was just happy that this event was a success and that the kids got their school supplies."
Photos courtesy of: Voshon Thomas, E.N.Y's Keems and Reshane Johnson