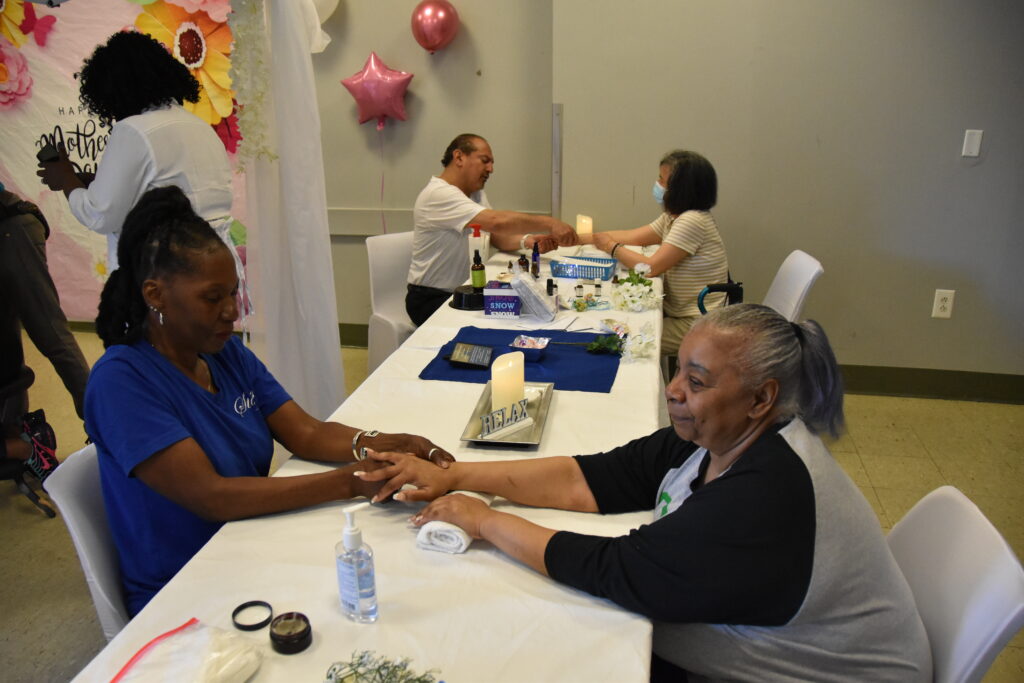 By Amanda Moses
The JASA Starrett Senior Center went above and beyond for their members in observance of National Older American Month with a Mother's Day Spa Day on May 12th.
May is National Older American Month and this year's theme is Aging Unbound, so JASA's staff decided to host a morning and afternoon filled rest and relaxation with a calming spa day featuring hand and chair massages, a round table discussion regarding mindfulness and even a demonstration on skincare.
The Brooklyn Sports Club's (BSC) lower level was divided into two sections, one provided a congregate setting where seniors ate lunch and discussed relaxation techniques while they awaited their turn at the pop-up JASA Spa.
Upon entering the event space, seniors were greeted with the scent of eucalyptus oil and the sound of meditation music, creating an ethereal environment. Golden streams adorned the entranceway of the Astor multipurpose room, where a white mini-gazebo was erected with sheer netting dangling like curtains—providing a sense of privacy.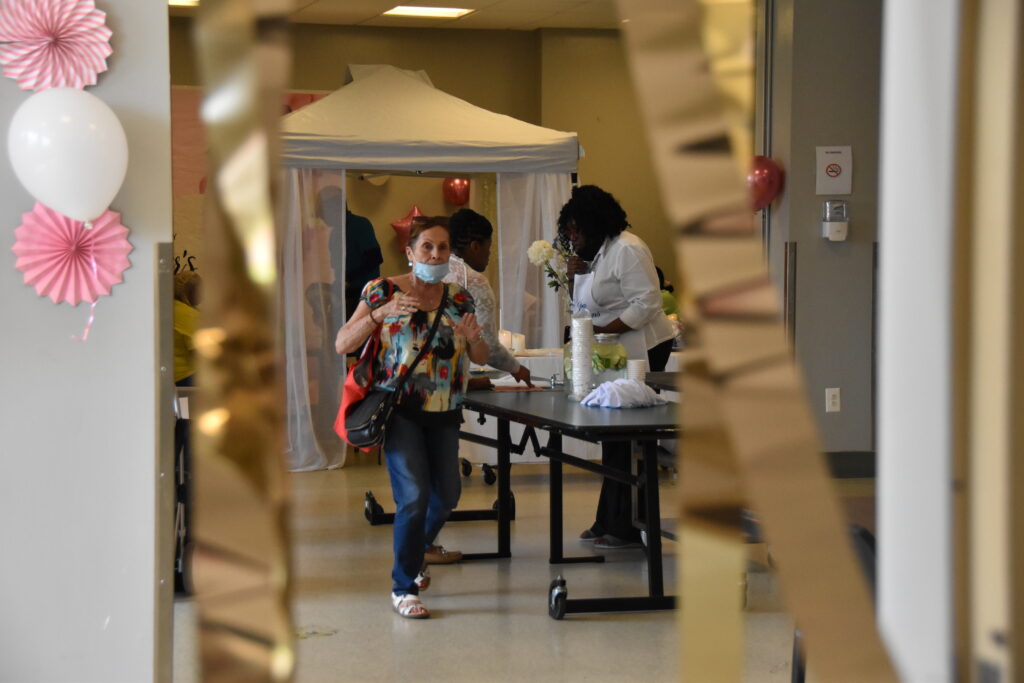 Conducted by the Spa Expectations Corporation beneath the gazebo a masseuse used various natural oils to massage the shoulders and backs of seniors. Adjacent to this workstation, two other massage technicians rubbed essential oils into the hands of seniors, making them feel pampered and relaxed.
Brenda was completely enraptured by the entire experience, stating that it was the best hand massage she has every experienced.
"It feels wonderful darling," Brenda said sighing deeply, "It's the best hand massage. It's a nice experience for seniors to have this. We work so hard, and we are tired, we need something like this for us. It's a nice Mother's Day treat."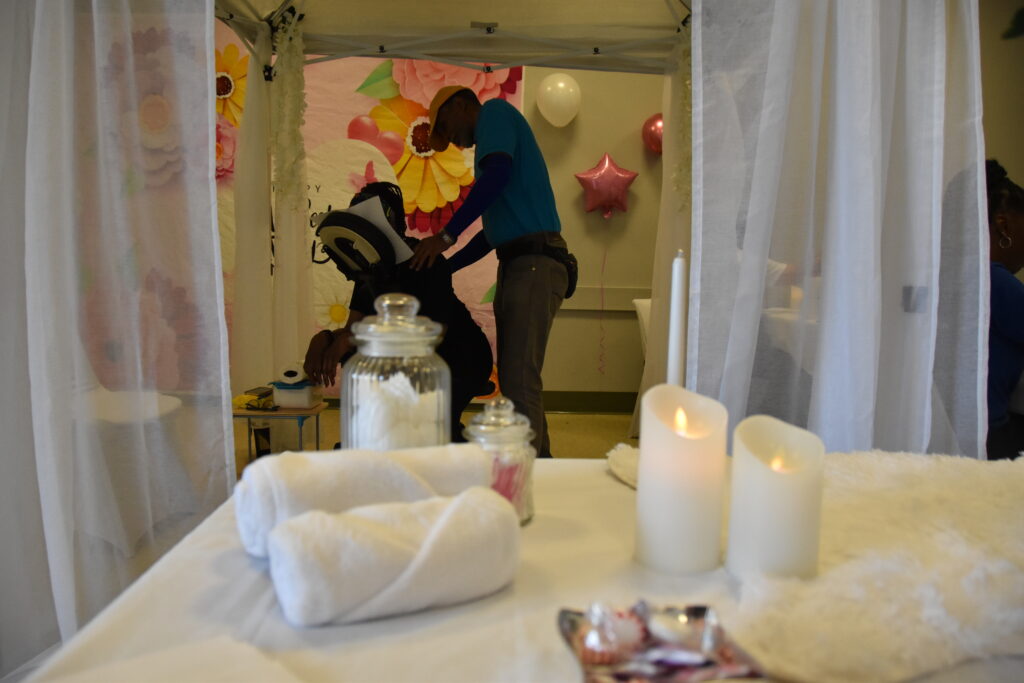 Other seniors sat back with their eyes closed awaiting their turn, taking in the spa-esque environment which was complete with hot towels, fake candles and iced cucumber water.
Cynthia Lee says that the massage felt like pure relaxation.
"It feels like heaven. I feel so relaxed, and they spoke to me in such a calming voice and the essential oils are amazing. I've done spa treatments before and this is great. I loved my hand massage because in the past I've experience carpal tunnel," Lee said, excitedly awaiting her turn for a back massage.
Photos by Amanda Moses