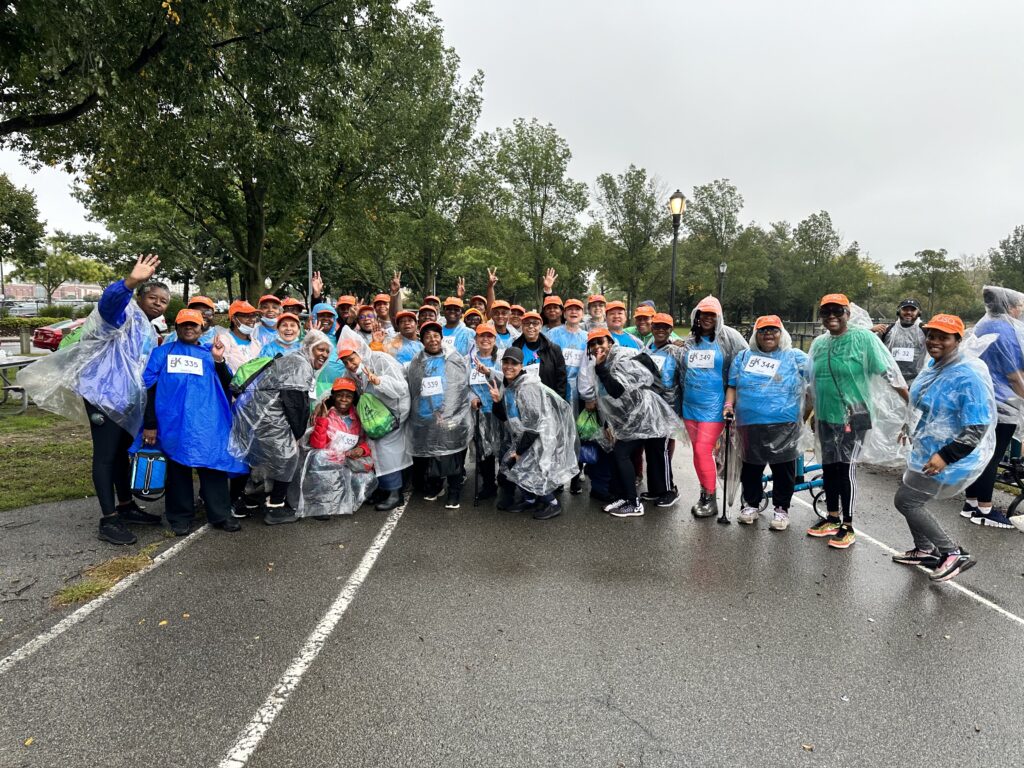 By Amanda Moses
On October 7th, members of Starrett JASA Senior Center gathered at Spring Creek Park near Gateway Mall for a 5K Run/Walk.
About 60 seniors donned bright orange JASA caps, their most comfortable sneakers and ponchos for a rainy morning during the annual East Brooklyn 5K Run/Walk. East New York Restoration hosted the event, which kicked off at 9:30 am and included participants of all ages.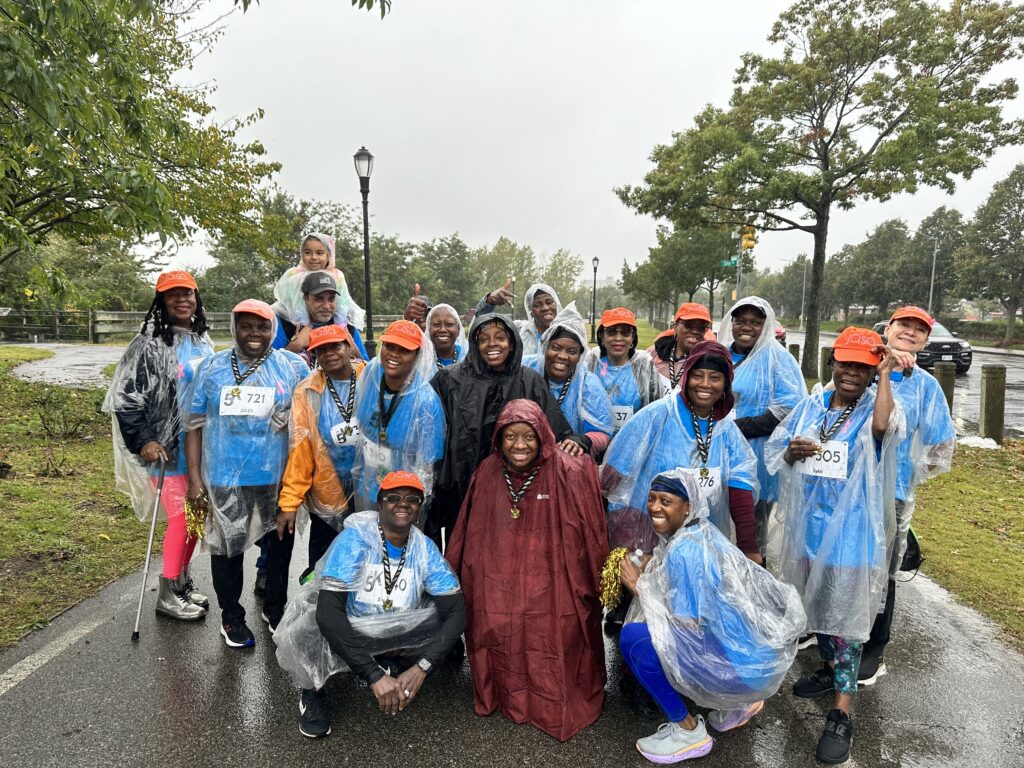 The course began at Gateway Drive, where runners went down Erskine Street up to Vandalia Avenue where and made their way to Stanley Avenue and then back down to Flatlands Avenue, returning to Gateway Drive.
After the event, attendees were invited for an afternoon of family fun at Spring Creek Park, which included games, fitness activities, light refreshments and a Live DJ. In addition, all of those who joined the walk/run received a medal.
Photos courtesy of JASA