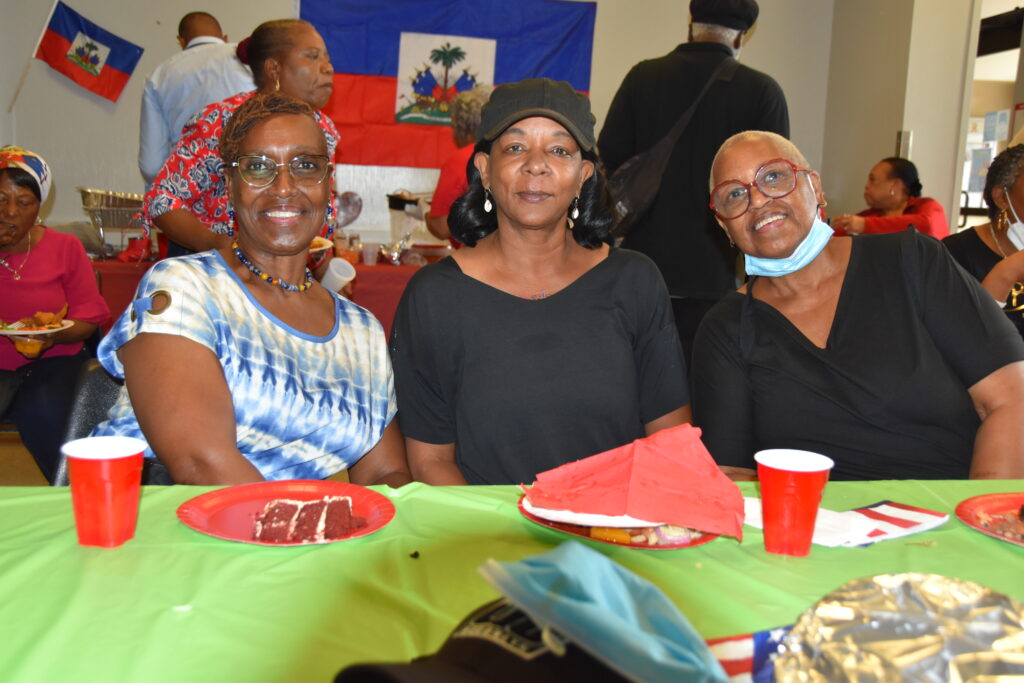 BY AMANDA MOSES
Older adults at JASA Starrett Senior Center were able to enjoy culinary delights from around the world during their first multicultural festival on August 28th.
The lower level of the Brooklyn Sports Club (BSC) was filled with the smell of delicious dishes and the sound of laughter as seniors excitedly set up different sections around the Aspen room with flags and ornaments from a wide variety of countries. Dozens of seniors worked together to cook their favorite dishes that best represented their culture from the Caribbean islands of Puerto Rico, the Dominican Republic, Haiti, and Barbados to Jamacia, Guyana, and even traditional Southern American dishes.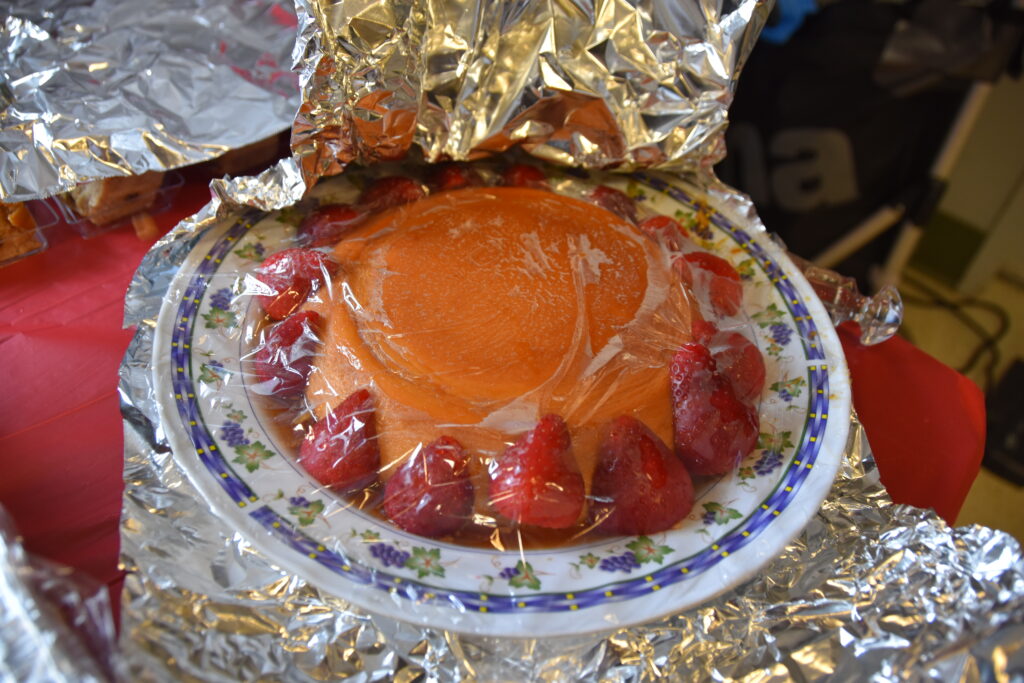 Straight from the island of Puerto Rico, members of JASA cooked pollo guisado (chicken stew), pernil asado y maduros (pork shoulder with plantains), bacalao (fish), yuca (potato), habichuelas y arroz blanco (white rice and beans), and flan de queso (cheese flan). From Jamacia, seniors cooked jerk chicken with Soreel (a hibiscus drink) and from Haiti black Haitian rice and from Guyana a Sobolo (hibiscus tea).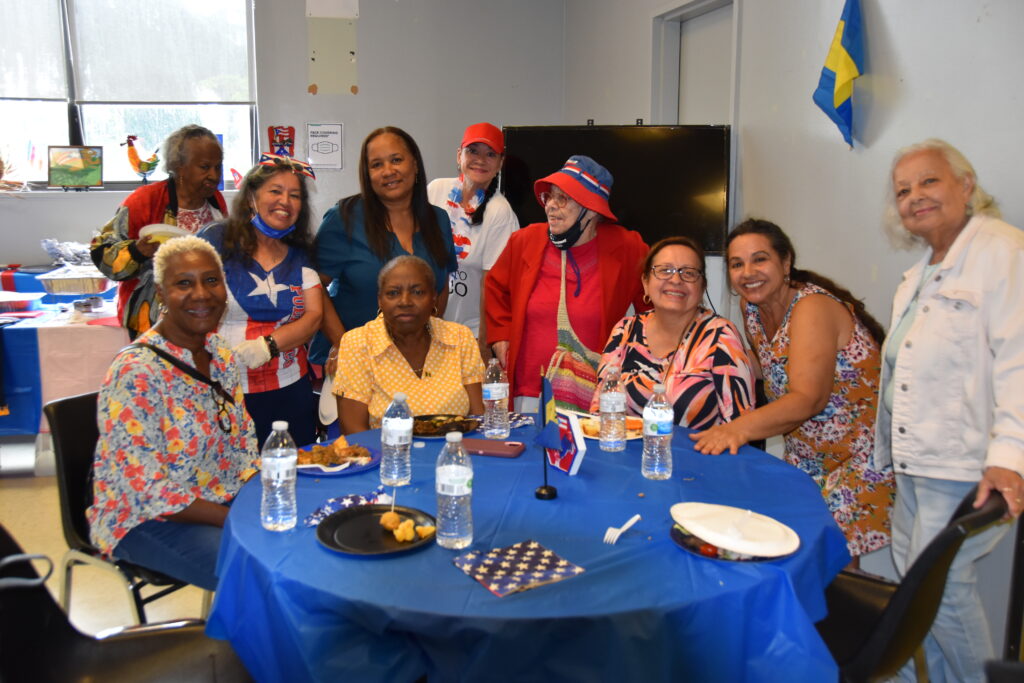 "You get to have a dish from every country, I'm Guyanese so we did a Pholourie," Carol Morris said.
Carmen Daniels shared that she was looking forward to trying out a few Haitian dishes like their black rice and soup.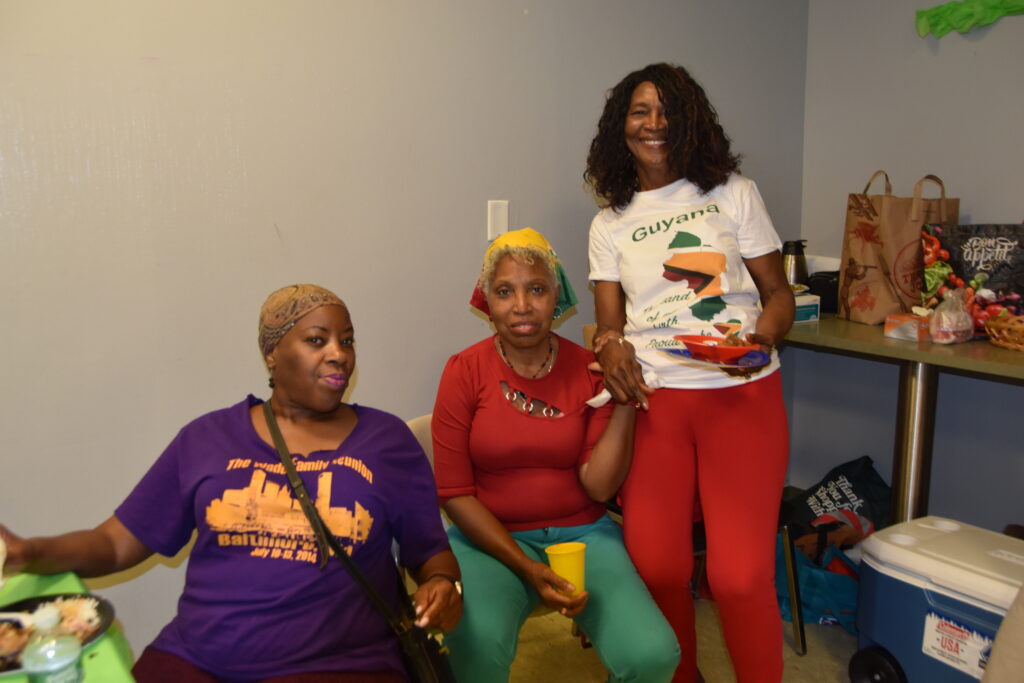 "I like what we are doing here. The culture of the Caribbean is what I look forward to so I try to find whatever opportunity that I can to hang with people that come from my neck of the woods or Jamacia or Trinidad. Bringing all of the dishes together and all of these people in such good spirits just warms my day and warms heart," Daniels said.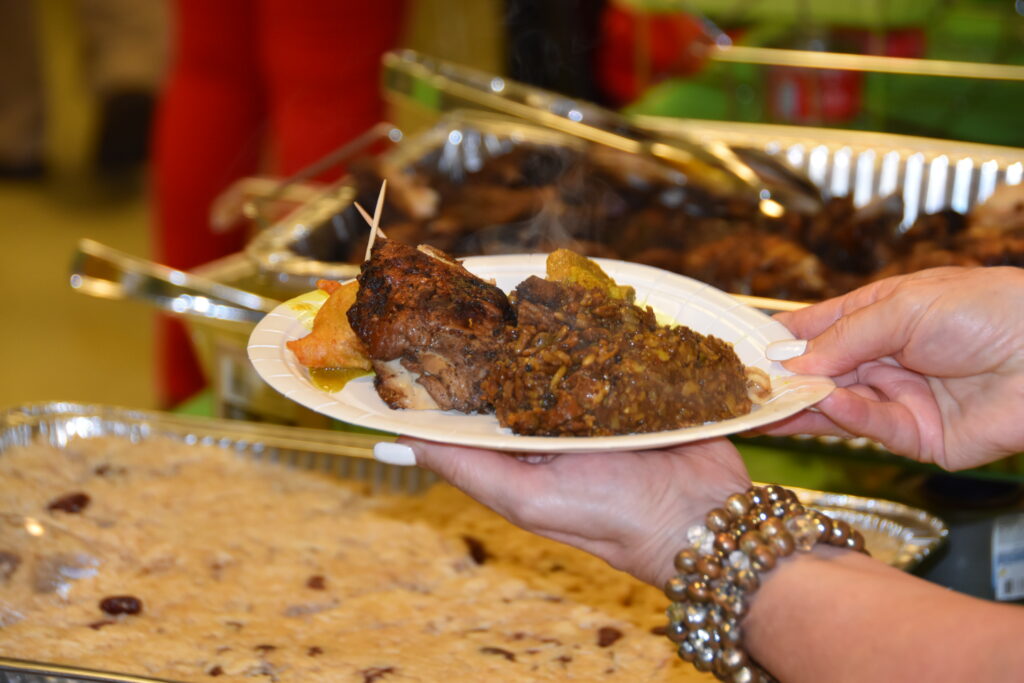 In addition to enjoying an afternoon of culinary delights, the seniors provided their own entertainment by providing a presentation on the history of women's achievements, singing a few songs, and even one JASA member gave a hilarious comedic performance.
Photos by Amanda Moses