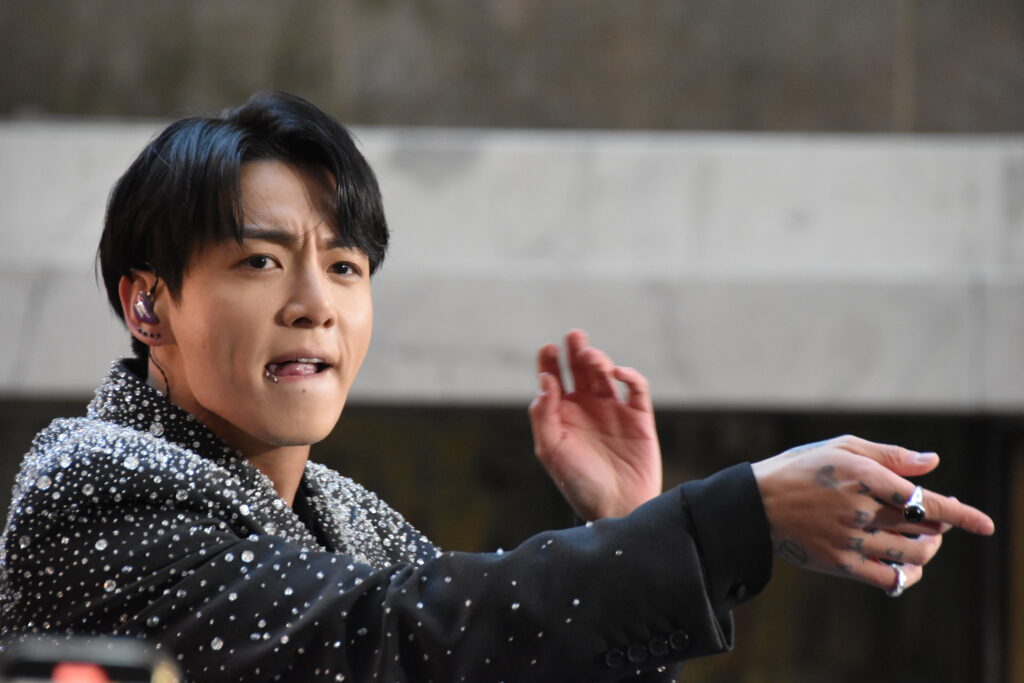 By Amanda Moses
K-pop sensation Jung Kook of BTS took over New York City last week during the promotion of his debut album, Golden causing a frenzy among fans all across the Tri-State area and even the East Coast.
The 26-year-old singer did not hold back after the release of Golden on November 3rd, flying over to New York City to provide show-stopping choreography and vocals on NBC's Tonight Show with Jimmy Fallon on November 6th and the Citi Concert Series on the TODAY show on November 8th.
The inspiration behind the album, Jung Kook revealed in an interview with Fallon came from a moniker bestowed upon him by fellow BTS bandmate RM who called the singer the "Golden Makane" a Korean phrase deeming him the youngest prodigy of the group.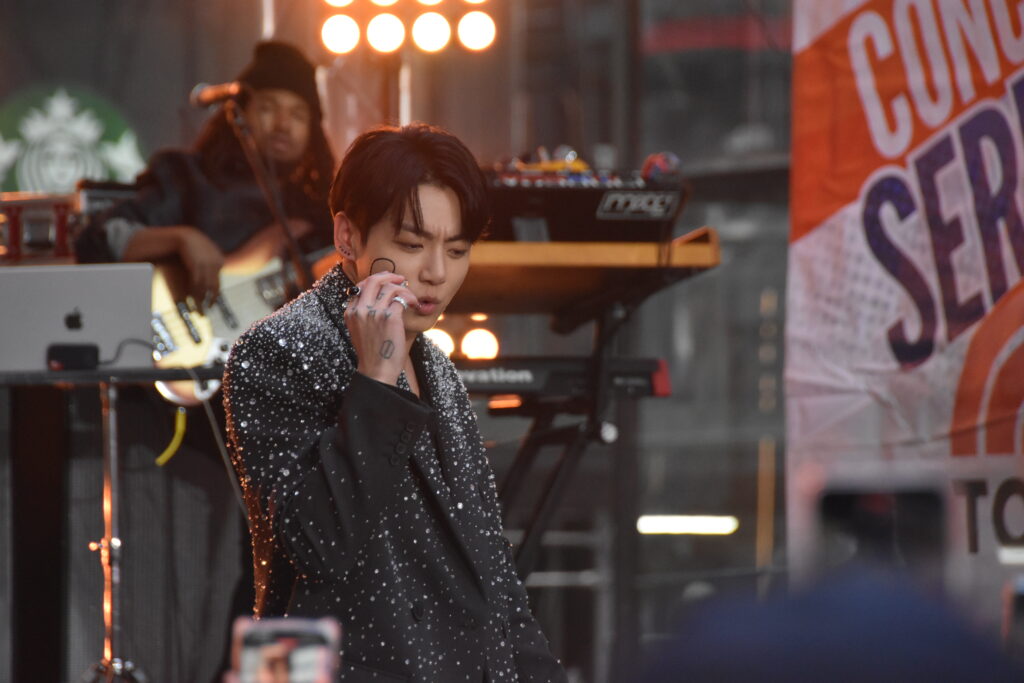 Jung Kook may just have Midas' golden touch since his album has already broken records. According to the Hanteo Chart—the South Korean music charts—Jung Kook has the highest first-day sales for a solo K-Pop artist with 2,147,389 sales. His accolades also include having over 1 billion Spotify streams with his single, SEVEN which also has spent 13 weeks straight in the number one spot on the US Hot 100 chart.
Whether it was to see Jung Kook for a split second leaving the Tonight Show with Jimmy Fallon or even camping out for days, thousands of adoring fans, affectionally known as ARMY, were out in full force to support the "Golden Makane."
Rebekka Baltzell, 37, traveled from Virginia to camp out for the Citi Concert Series on simply a limb to get general admission—a non-guaranteed spot—for this live performance. Donning a golden jacket, she customized to match Jung Kook's new album, the avid fan was hoping to see the BTS singer.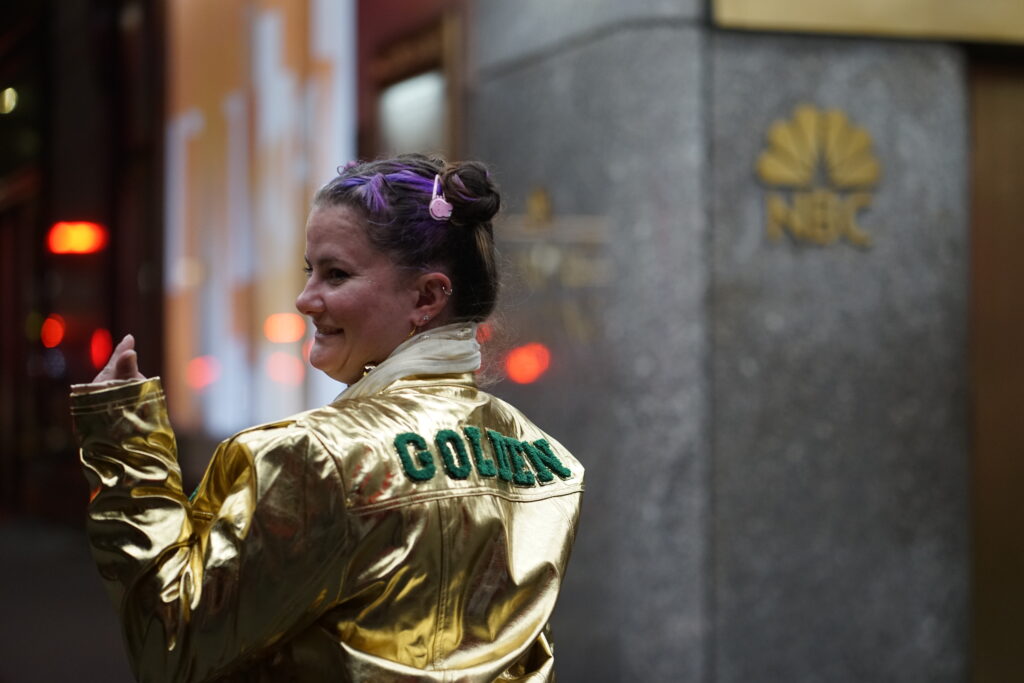 "We got here around 2pm, my friends have been here since yesterday. I saw Jung Kook at GMA [Good Morning America] and I'm just so excited to see him again and see him perform. I'm so proud of him. I love BTS," Baltzell said, adding she drove seven hours to see Jung Kook perform.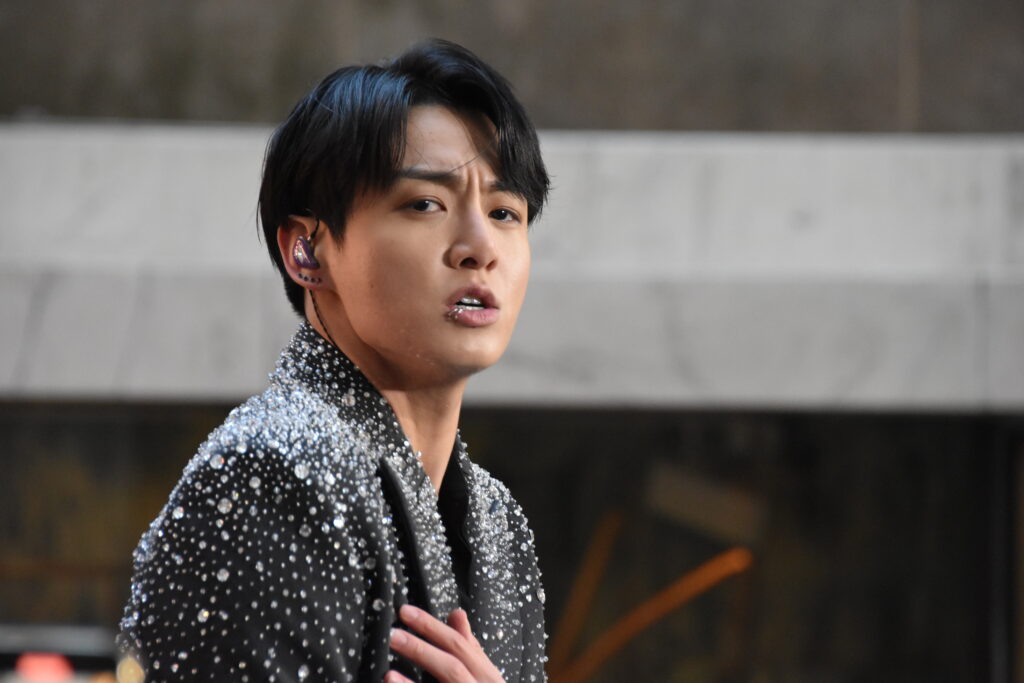 Theresa Lin wearing a Jung Kook t-shirt and purple "Yet to Come" BTS hoodie, arrived outside of Radio City Music Hall at 7pm Tuesday in hopes of watching the 8am showcase the following day.
"I wanted to come here early because it might be the last chance before [Jung Kook] goes into the military. So, I'm trying to see him before 2025," Lin said. "Jung Kook is the 'Golden Makane,' he is so cute."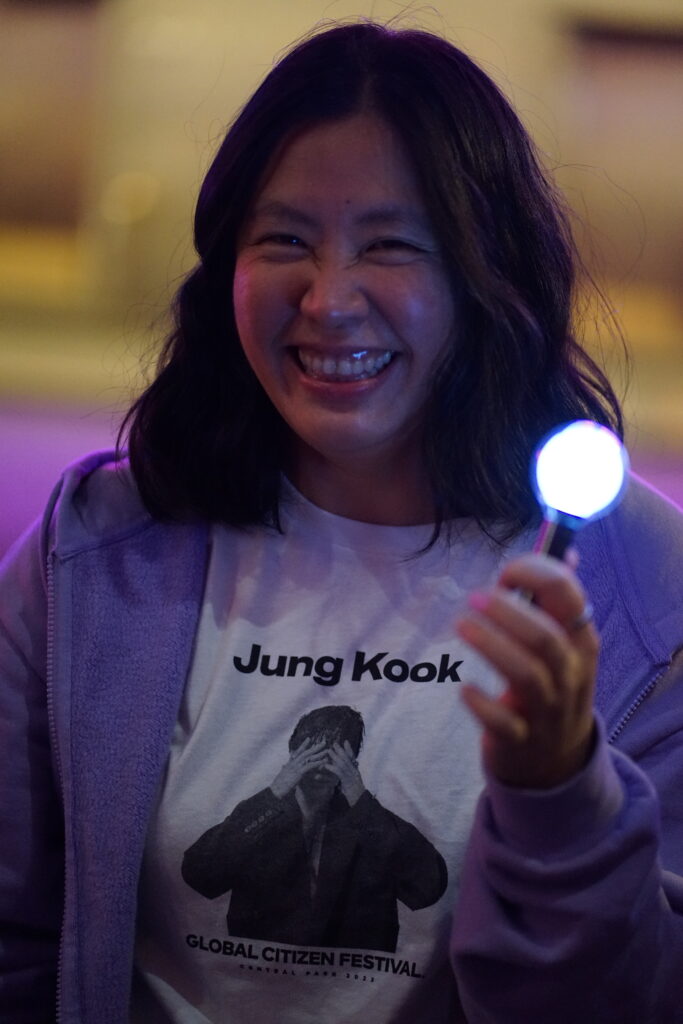 As an added treat, Jung Kook's agency BigHit Music announced a surprise performance in Times Square on November 9th before he flew back to South Korea.  While the exact time and location was not confirmed until 30 minutes before the performance, fans were like detectives and deduced where he would be and showed up in droves.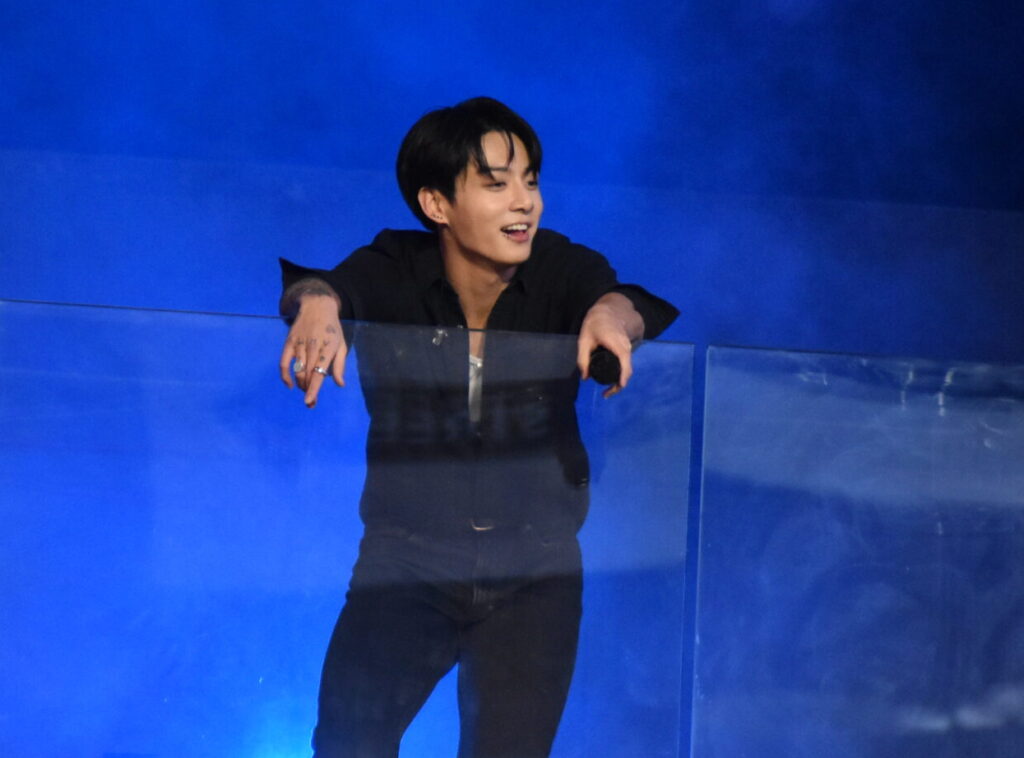 On a cool fall New York City evening, thousands of members of ARMY gathered in Father Duffy Square—a site that felt like New Year's Eve—and were treated to a half hour performance by Jung Kook on the elevated TSX Stage.
Photos by Amanda Moses