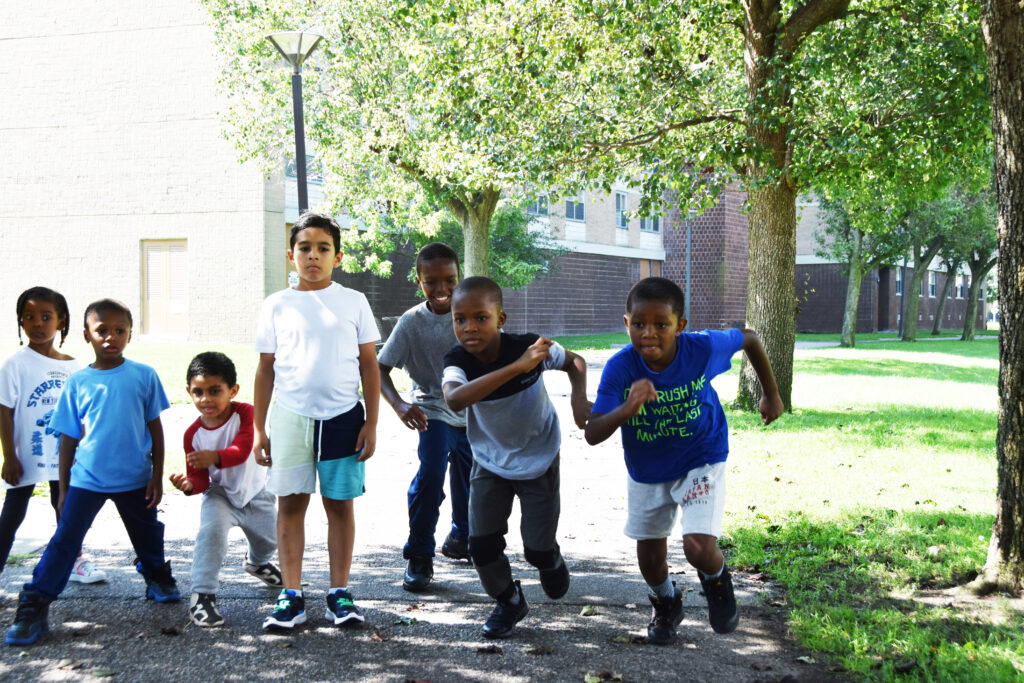 By Amanda Moses
The Starrett Judo Club has a storied history, one that has produced numerous renowned champions for the past 30 years along with a stellar reputation for its well-rounded and tenacious judokas. However, the tale of this program's success is built upon the tutelage of three individuals: Parnel Legros, Jeremy Bonserio, and Jetuan Washington.
As the adage goes, "It takes a village to raise a child," which is exactly what the Starrett Judo Club has achieved in the upbringing of students helping them excel athletically and in their education.
How Judo Started in Spring Creek Towers (formerly known as Starrett City)
The year was 1992, Earl Williams and Margaret Novak were dedicated employees within the department of Community Affairs and Public Relations for Spring Creek Towers (SCT). As they brainstormed ideas to further develop youth programing in the community, it was at the Pool Club (now known as the Brooklyn Sports Club) where they witnessed the legendary Legros training for the Olympics.
Legros, whose passion for the martial art form judo began at the tender age of 8, was participating in a new form of exercise training called plyometrics—using speed and force to increase muscle power. While holding onto weights and jumping onto a platform, Novak marveled at Legros' abilities and inquired what he was training for. After learning Legros was a judo world champion and working to participate in the Barcelona Olympics, she implored him to teach the youth in the community judo.
Legros, who had been teaching physical education at Gateway Intermediate School (IS) 364 since 1989, agreed to become an instructor after he completed the Olympics.
Meet your New Sensei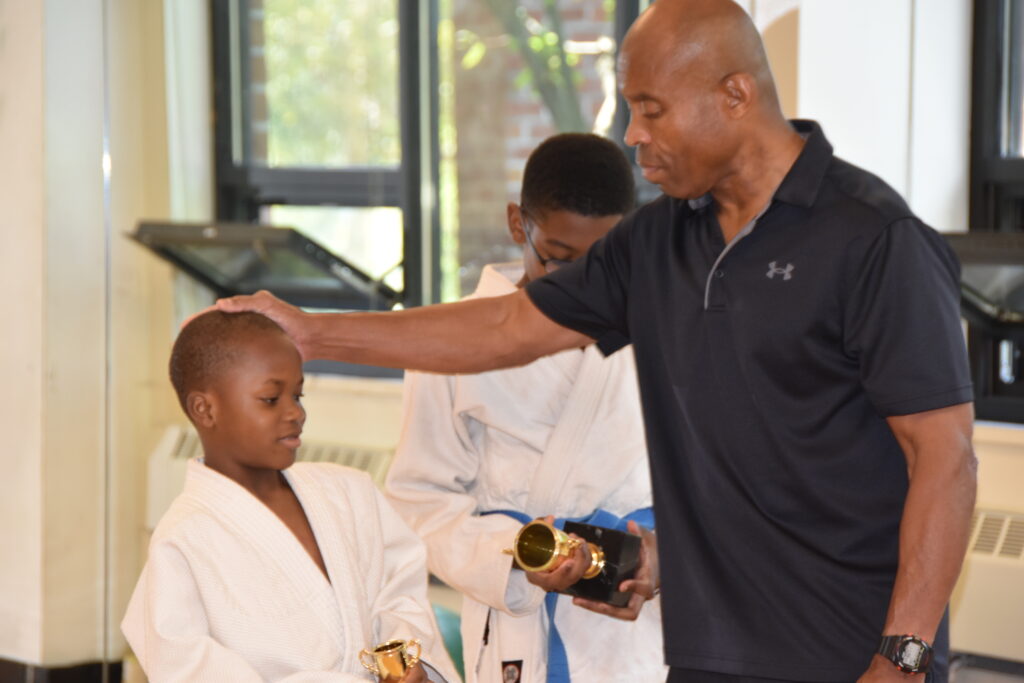 Sensei Legros was born in Haiti and immigrated to America at the age of 13. He has always had an interest in sports, and it was through this passion that he found his gift for helping children. For the past 37 years, Legros has taught physical education, but his skills go beyond sports.
He has a PhD in physiology and nutrition, something he was able to explore during the pandemic with virtual wellness lessons instructing students and their families how to cook healthy meals. In 2018, Legros retired from I.S. 364 and took a position at a university as an adjunct professor.
"I firmly believed my purpose was to educate children through sports. One of the things also that's very important, it's the nature of a plant growing up. The plant needs nutrients, water, sun, etc. I also incorporate the nutrition into this aspect as well," Legros said, comparing his instruction as nutrients to help his seedling judokas grow.
What sets the Starrett Judo program apart from any other, Legros says, is love.
"I love what I do, and that's what I'm trying to teach [the judokas] to love what they choose to do," Legros said.
From Parent to Assistant Coach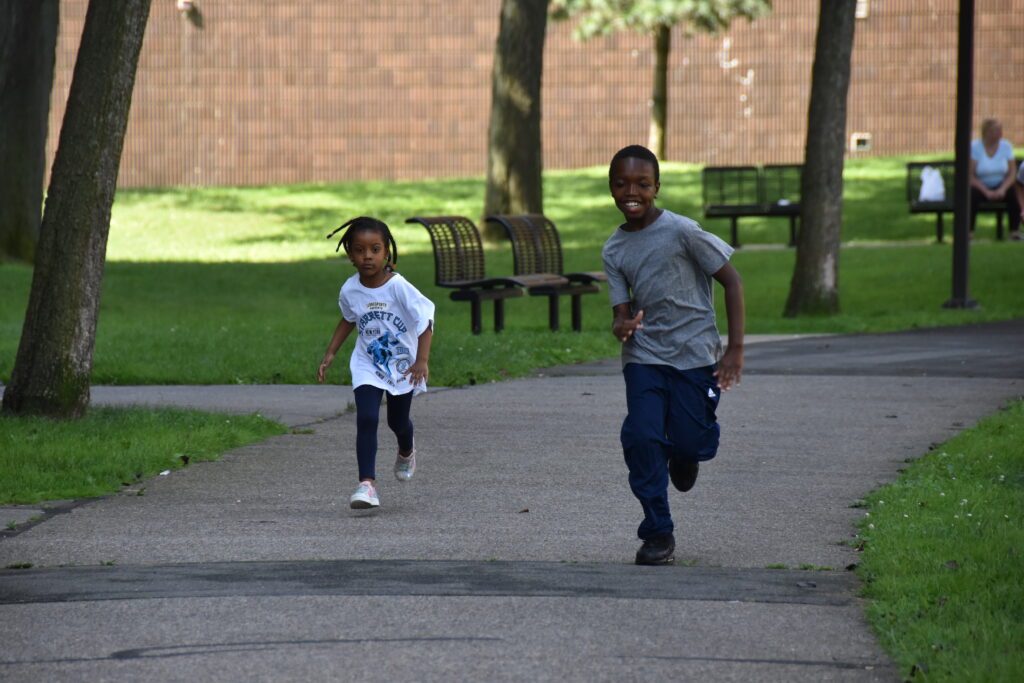 Jetuan Washington moved to SCT nearly ten years ago and became involved in the after-school programing for her son, Kevin Bailey. It was through Community Affairs and Public Relations office's work with youth programing that she learned about Sensei Legros and his program.
The Starrett Judo Club's success over the decades spread like wildfire not just among the residents in SCT, but in the martial arts community as well. The judokas earned medals and trophies in city, state, regional, and even international matches. The sheer number of awards could be seen spilling over trophy display cases and stacked onto shelves within 1310 Pennsylvania Avenue (the former Community Affairs and Public Relations office.)
Washington enrolled her son, and it was not long after she saw a shift in Bailey's personality and work ethic. Legros is the personification of a father figure, Washington said, he both nurture's his students with lessons that go beyond the mat and into life. He teaches them respect, responsibility, compassion, and more.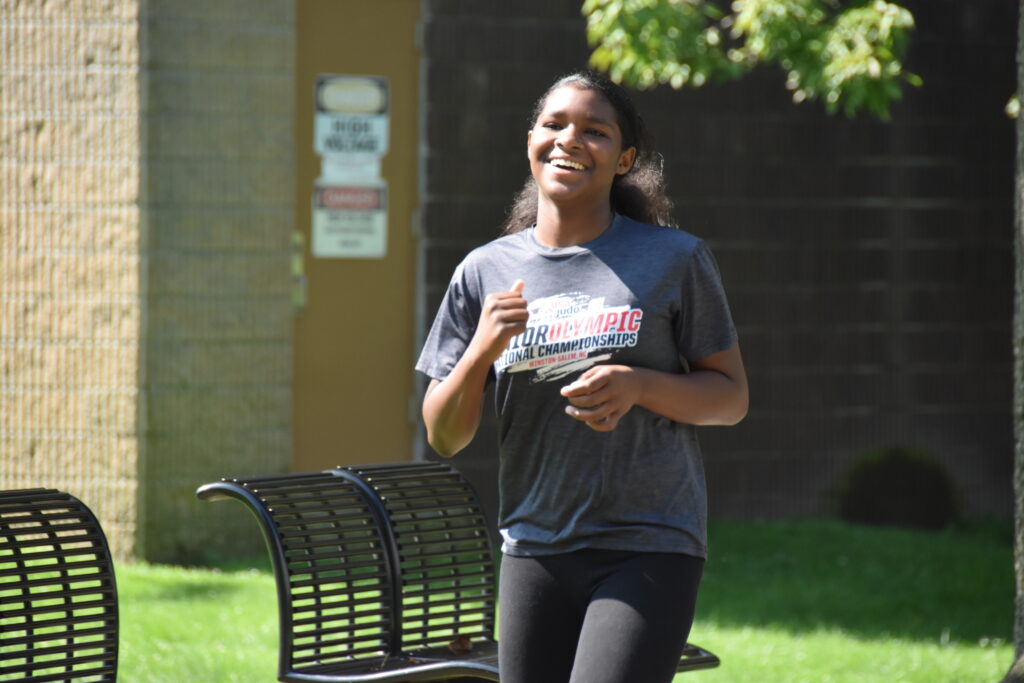 "I was amazed how Mr. Legros' work influenced my son to become a better student in school. He became a better child overall, and he's more attentive to little details. He takes constructive criticism really well coming from Mr. Legros in judo," Washington said.
But most important of all, Washington says that Legros envelops his lessons with love, and this is what inspired her to become an Assistant Coach. She has worked with the Starrett Judo Club for over seven years and cherishes each moment she is able to bond with the children.
"I didn't even know I had these skills in me until I started working with the kids and Mr. Legros. I have the ability to teach the kids and to love them and move forward and learn a lot from this program," Washington said.
Washington has also enrolled her four-year-old daughter, Kailey, in the judo club and is excited to see her blossom along with the other judokas.
Assistant Coach and Father to a Potential Olympic Competitor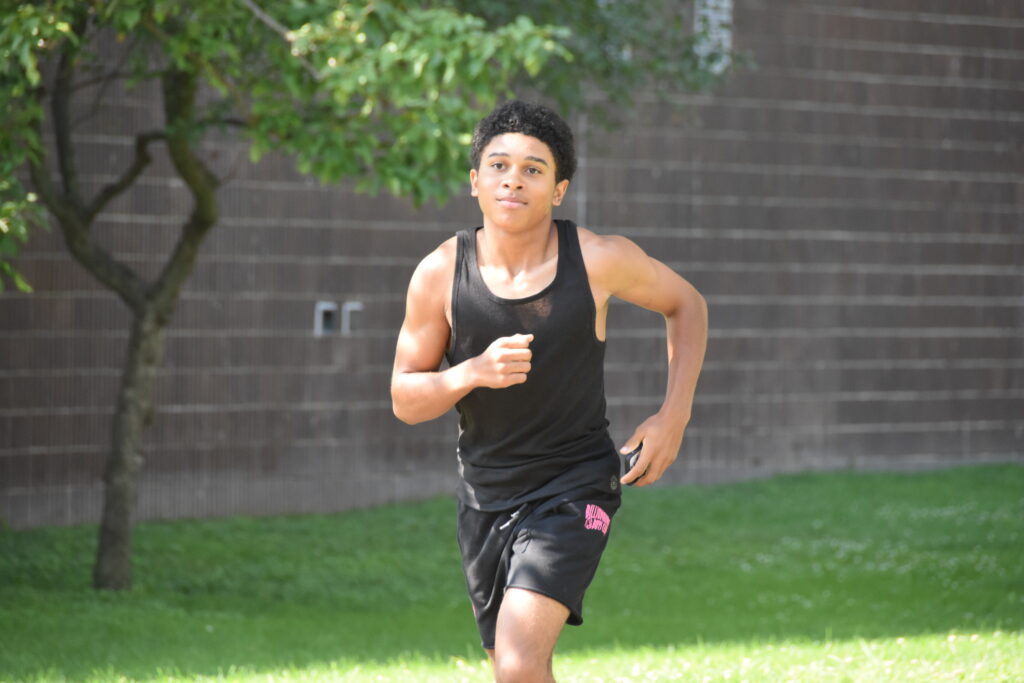 Jeremy Bonserio enrolled his son, Dominick, in the Starrett Judo Club when he was only seven years old. As he watched Dominick progress, Bonserio began to learn about the sport himself, as well as the Japanese terminology. They became heavily entrenched in the program to the point where they considered it an extension of their family. Attributing this eternal bond to Legros and Assistant Coach Tyrick Smith-Carter.
"I can't tell people enough how good the program is. I've seen a difference in all these kids, not only learning judo. All the benefits of learning judo and having Legros as a mentor," Jeremy said.
However, tragedy struck in 2020, when Smith-Carter died after being struck by a vehicle. The Bonserios, as well as the entire judo club and community, were devastated by this loss. It was then that Jeremy decided to step up and assist Legros during the program's time in need. For the past three years, Jeremy Bonserio has worked as an Assistant Coach and helped continue Smith-Carter's efforts.
As time progressed, Dominick showed so much promise in judo, displaying a level of skill during tournaments that Legros believes worthy of Olympic training.
"I realized that one day I'm going to have a son who is a black belt in judo," Jeremy said proudly, "[Learning that Dominick's skills are Olympic worthy] from Legros, it means a lot and it overwhelmed me. I almost teared up."
"I owe Legros a lot for what he's done for Dominick. It's a great program and not only that, physically the children are getting stronger. That is something you can use in life," Jeremy said.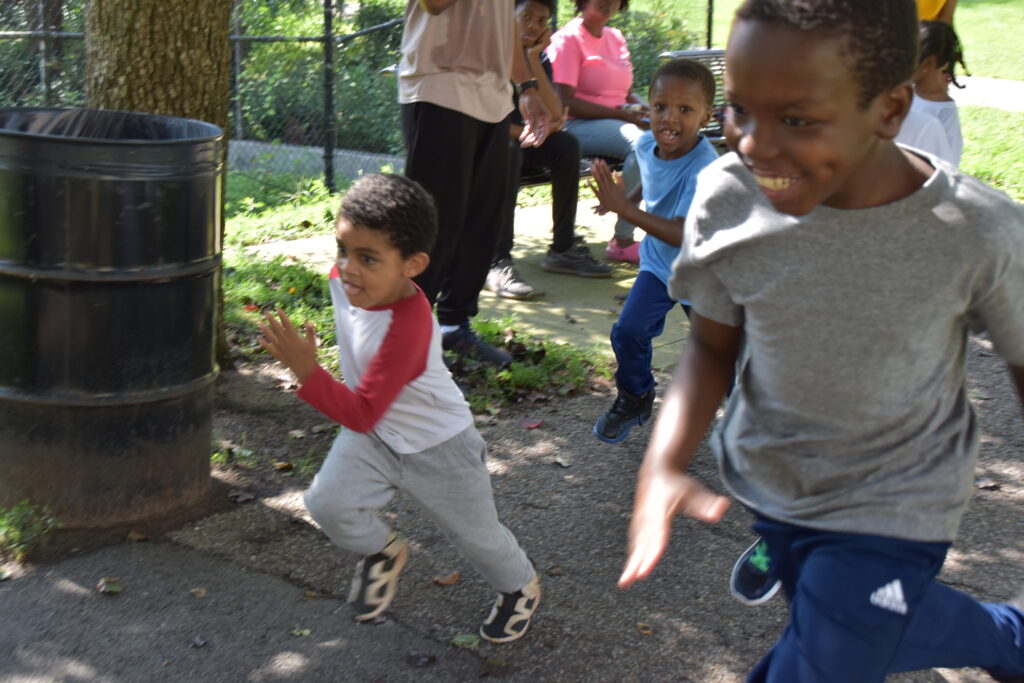 Jeremy has also enrolled his four-year-old son Diangelo in the judo program and believes that it is a great opportunity to make him a well-rounded individual. Diangelo has already earned his first gold medal at the 3rd Annual Tyrick Smith-Carter Tournament in the Brooklyn Sports Club (BSC).
A Reputation built over 30 years
The Starrett Judo Club's reputation, especially that of Sensei Legros' teachings, has cultivated respect among other instructors over that past three decades. A large portion of the judokas enrolled are at the height of academic excellence and for those who have moved on from their training have pursued professions as lawyers, doctors, and other careers.
Glen McDowell watched his son, Lewis, participate in summer training with Sensei Legros. Stretching their arms, the judokas listened to Legros' pep talk about working hard before they began their regiment of running up flights of stairs in a SCT's apartment building for 15 minutes, and then prepared for a few laps around the G Section Lawn.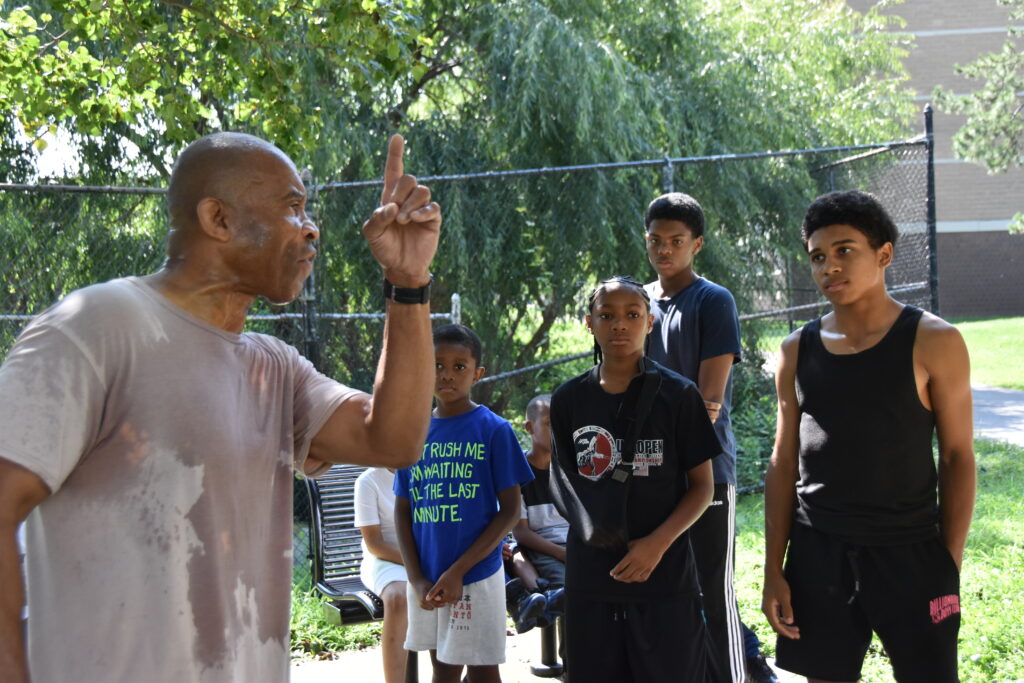 McDowell shared that his son was enrolled in the Starrett Judo program for just two weeks, but he is already impressed with the progress made.
When asked why he chose to enroll his son, he shared that he had enrolled his daughter in another program where she earned a brown belt. McDowell then began to study judo and was amazed how wonderful the sport is as he studied under Sensei Sule. After his instructor passed away, McDowell remembered the high praise and stellar reputation of Legros and decided he wanted his son to have the same positive experience.
"Mr. Legros is a very well-known guy. I love the way he talks to the kids. He's a great mentor. It's really good to be here," McDowell said.
Photos by Amanda Moses