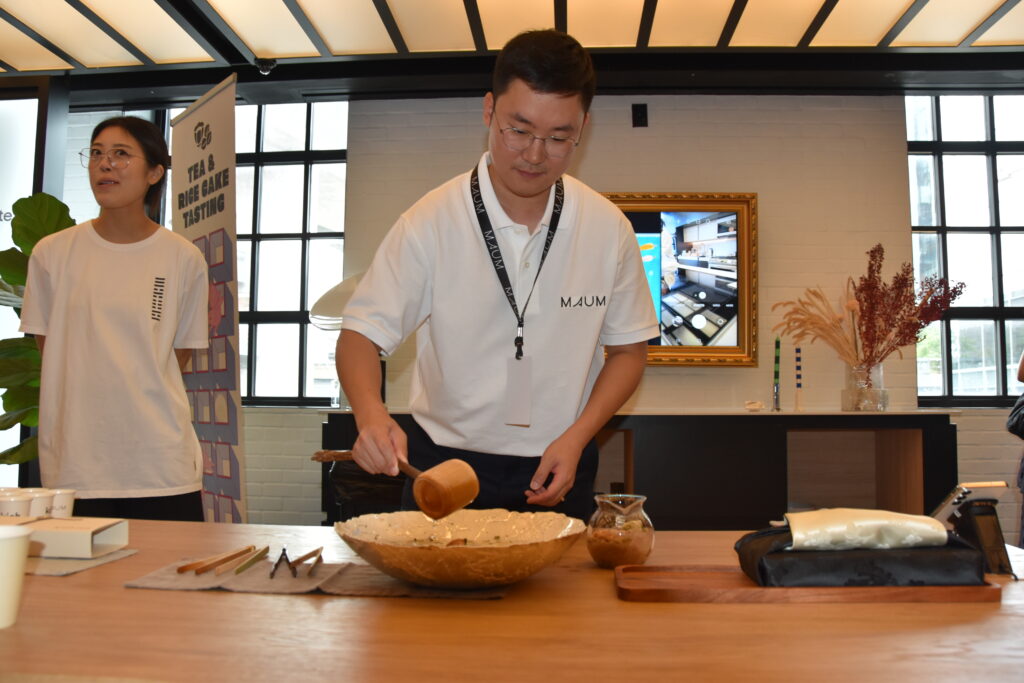 By Amanda Moses

Annyeonghaseyo, New York City!

On September 9th and 10th, the Korean Cultural Center New York along with MAUM Market hosted a weekend of fun workshops celebrating Chuseok (Korean Thanksgiving) and highlighting Asian American and Korean American arts, culture, and businesses.

The fun-filled weekend kicked-off in Bushwick with a pop-up MAUM Market, aided by Brooklyn Chamber of Commerce, featuring 50 Asian American and Pacific Islander (AAPI) artists and entrepreneurs. Spectators were able to shop at a wide variety of businesses and were afforded the ability to explore different types of Korean food, clothing, makeup brands, and more. The following day, the organizations hosted a Hangawi Korean Festival at Samsung 837 in Manhattan's Meatpacking District.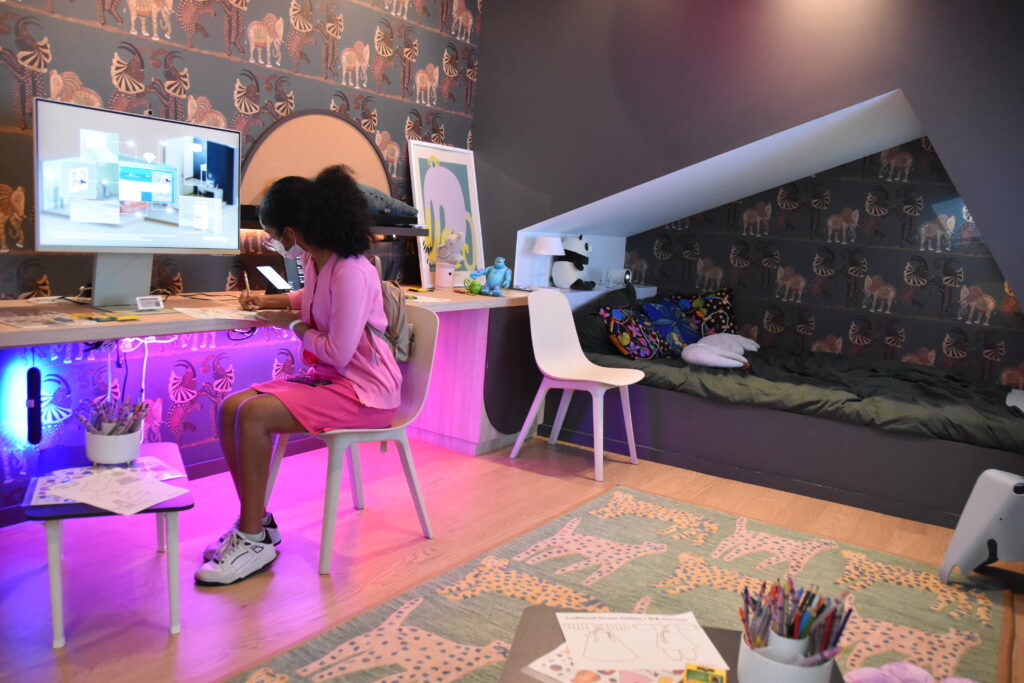 On September 10th, the line to enter the Samsung 837 space wrapped around the block with some of the first visitors receiving a free bag and a delicious lunch. Guests learned of Hanbok (traditional clothing), Korean calligraphy known as Bojagi, and were able to taste Halmi, which is a term of endearment for Grandmother in Korean (the drink is a sparkling beverage created by Hannah Bae.)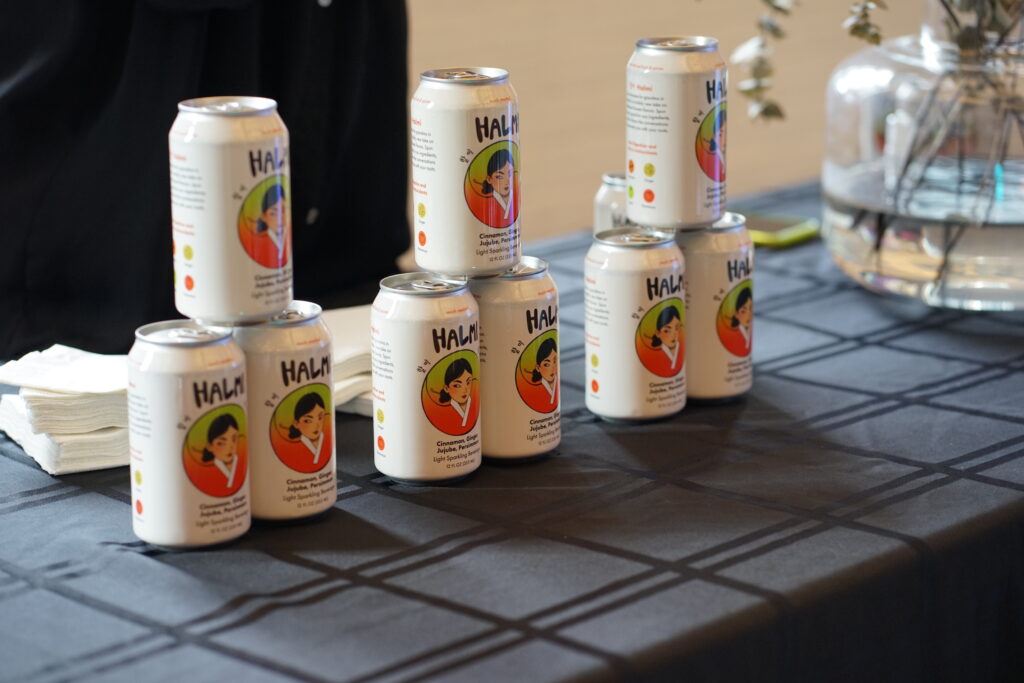 In conjunction with the NYC Department of Small Business Services (SBS), New Yorkers were treated to a free snapshot of Korean culture through interactive workshops from Korean cookbook authors, K-Beauty founders, and small businesses.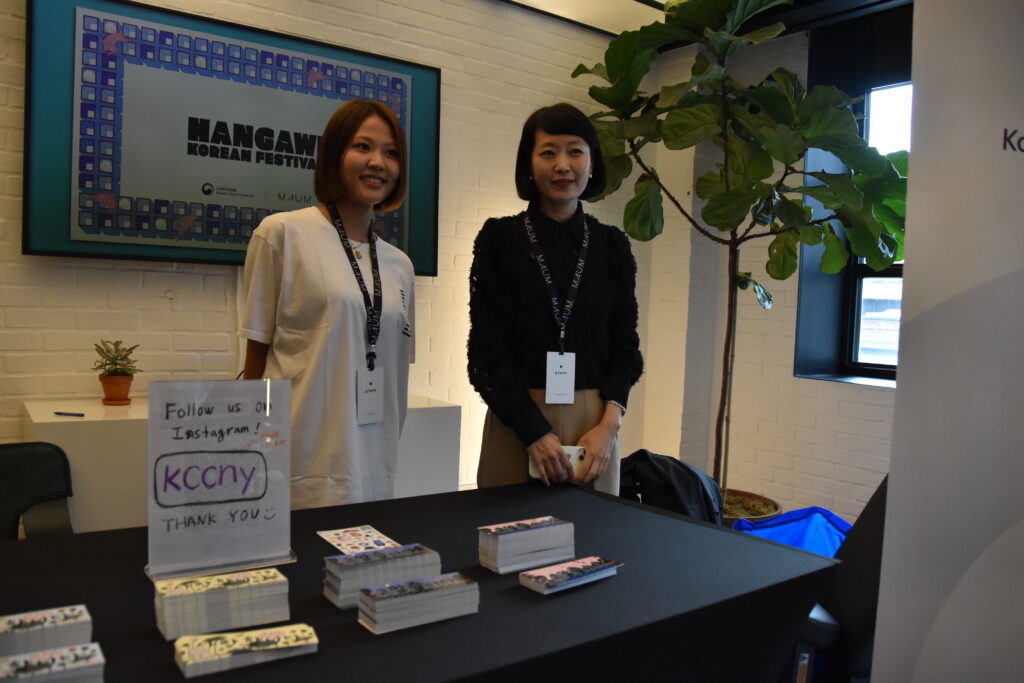 "Bringing the vibrant spirit of Korea to the heart of New York, the Korean Cultural Center New York is proud to partner with Maum Market to create a nurturing launch pad for talented Korean creatives and entrepreneurs to flourish here in the city and contribute to the support of our communities. Working together with the NYC Department of Small Business Services and the Brooklyn Chamber of Commerce, we hope this will be an opportunity to foster economic growth and also celebrate the beauty of cross-cultural exchange," Michael CheonSoo Kim said, the Executive Director of the Korean Cultural Center New York.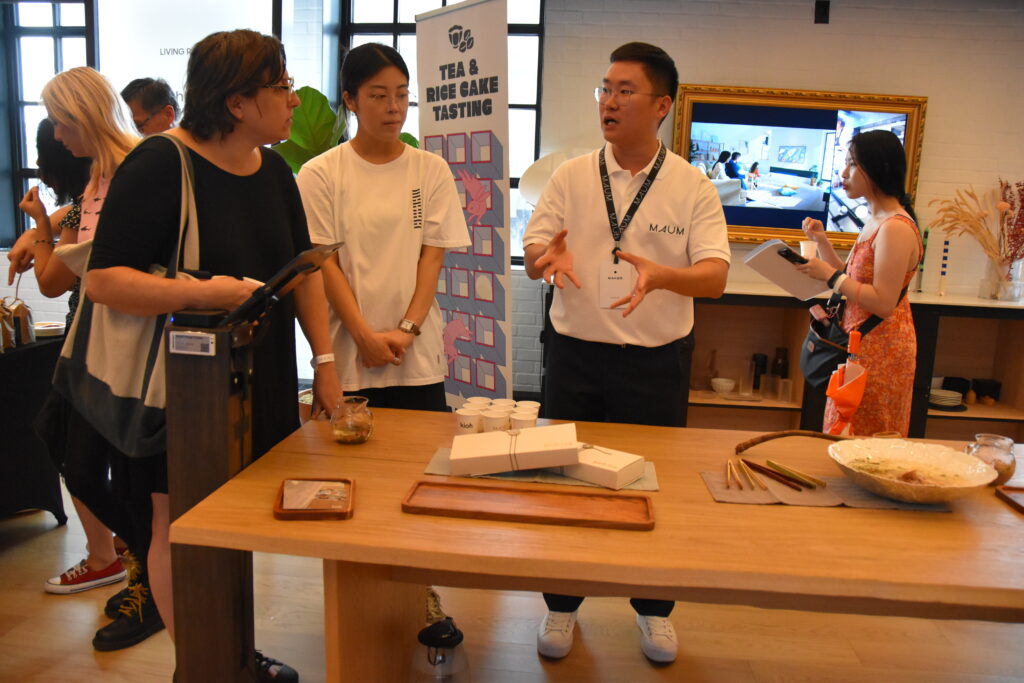 Kioh Park is a Tea Sommelier (someone who is trained in the taste and history of specific teas), who developed a business that showcases the fine art of a Korean tea ceremony using the lotus flower as one of many examples. Park utilizes high-quality tea from family farms in Korea and China, and many of these farmers have been planting and harvesting tea for well over a hundred years. In doing so, Park has developed a product that is a representation of Korean and Chinese culture with a family aspect.

"I realized that people are really into tea culture, and I wanted to take this opportunity to introduce Korean tea culture because people [have been exposed to just] Japanese tea or Chinese tea so that's how I started this Korean tea ceremony. I highlighted the lotus flower today because we are celebrating Korean Thanksgiving, which is Chuseok/Hangawi," Park said.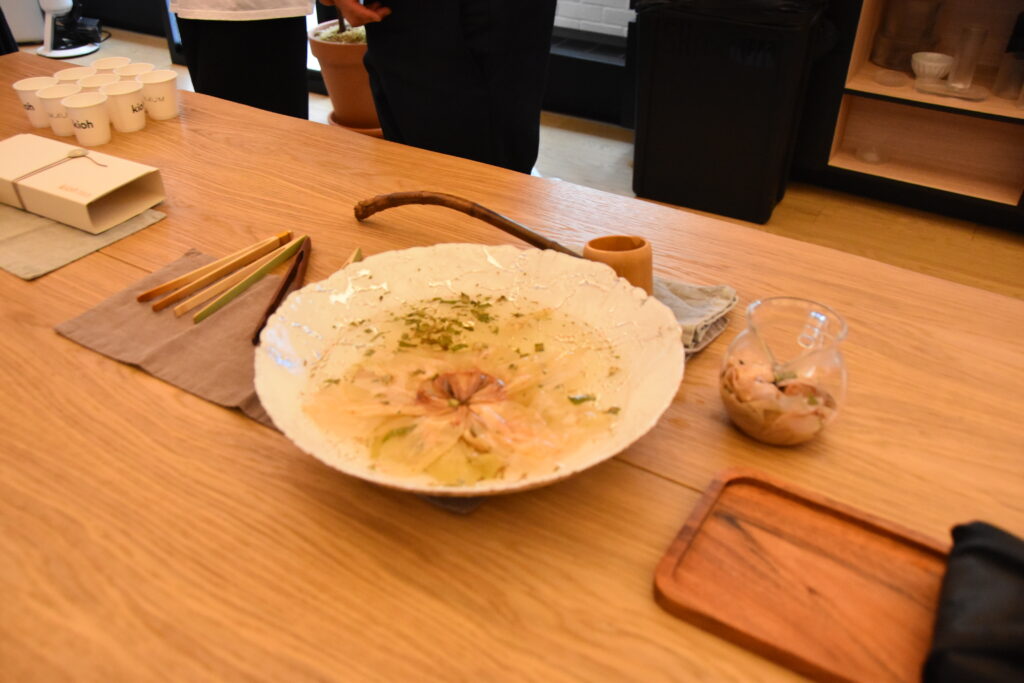 About a dozen spectators surrounded Park as he grabbed a wooden ladle to mix a bowl of tea, and then used a sticks to separate parts of a lotus flower.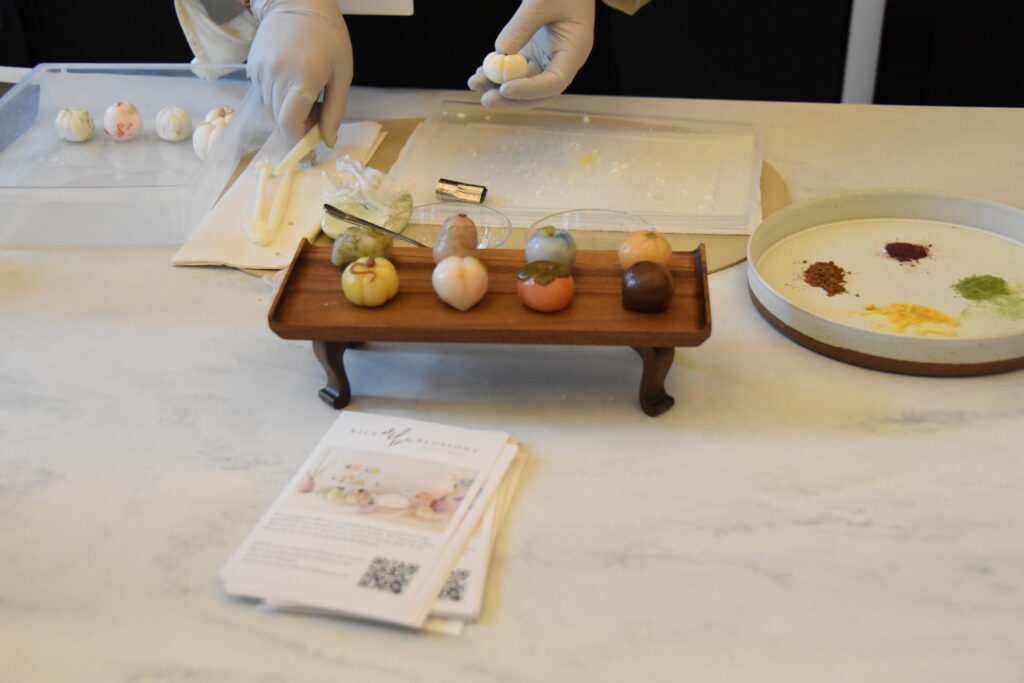 Jennifer Ban, author of Modernized Korean Dessert and owner of Rice Blossom dessert shop, provided a glimpse into the way she self-published a cookbook and had her colleagues provide a demonstration on delectable treats that are "steamed with love."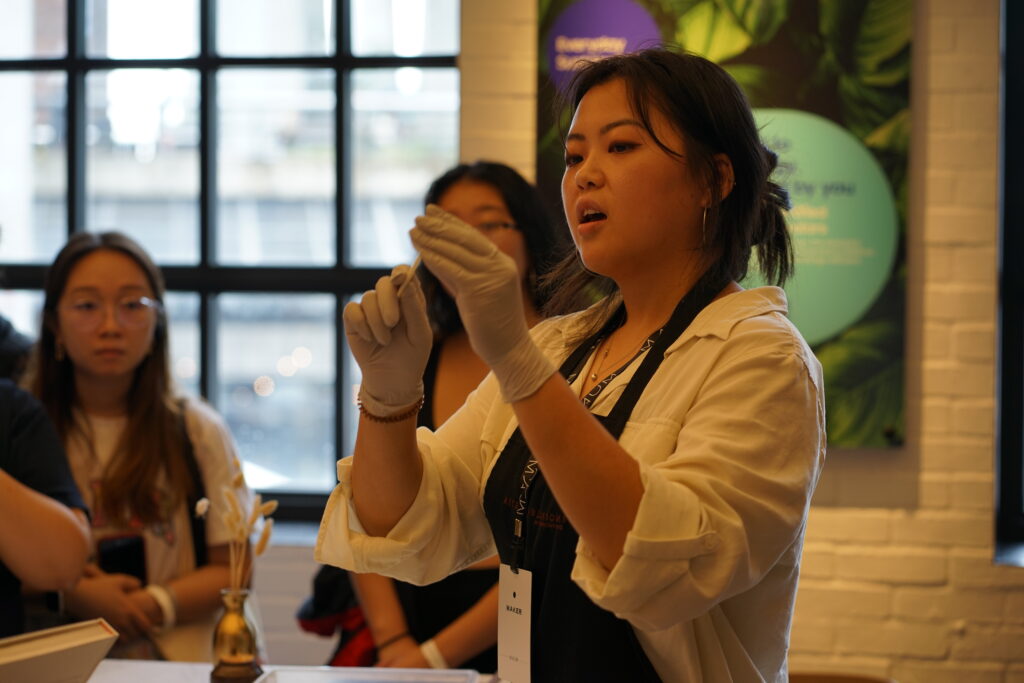 "We specialize in water-based Korean desserts," Yoona Kia said, pointing at a beautifully crafted steamed rice cake usually eaten at a baby's first birthday and has strong historical and cultural ties. "All of our desserts are made with fresh healthy ingredients."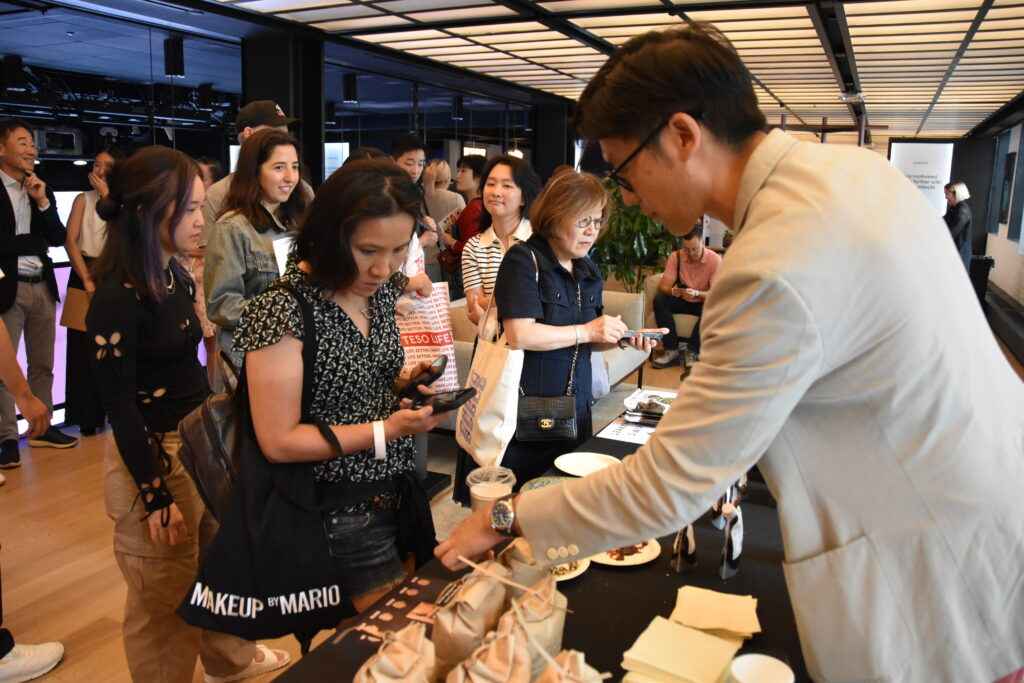 As attendees got a literal taste of Korean culture, startups like Ryan Kim's KimC Market shared how one bad incident altered his view on life and pushed him to start a business that helps others lead healthier lives. Kim's uncle passed away at the age of 45, leaving behind two children. Kim became the only male adult in a family who immigrated from Korea, it was this loss of life that reinforced the importance of maintaining a nutritious lifestyle.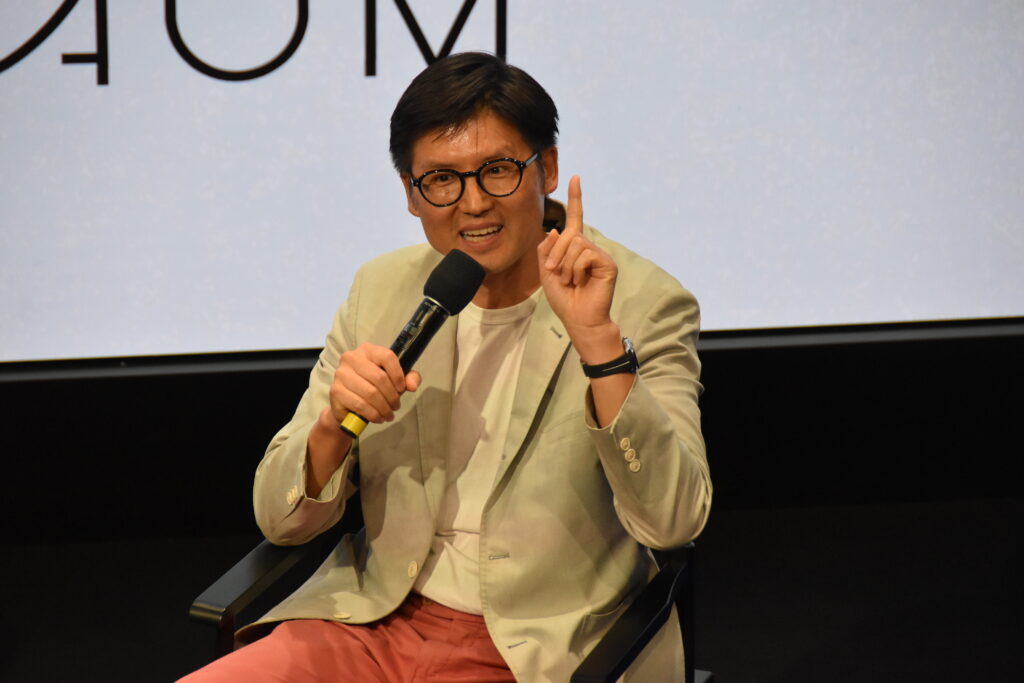 "I thought I needed to stay here and be healthy to be the father figure. That was when I became conscious about what I eat, and I realized that there's a lack of access to wholesome better-quality food. That's why we started it with no experience whatsoever with only five very essential Korean pantry items," Kim said.

KimC Market is an online grocery store, which incorporates hand-picked products by Kim and his partner Sungmee Cho, and imported items from farmers and artisans that focus on high quality food from Korea.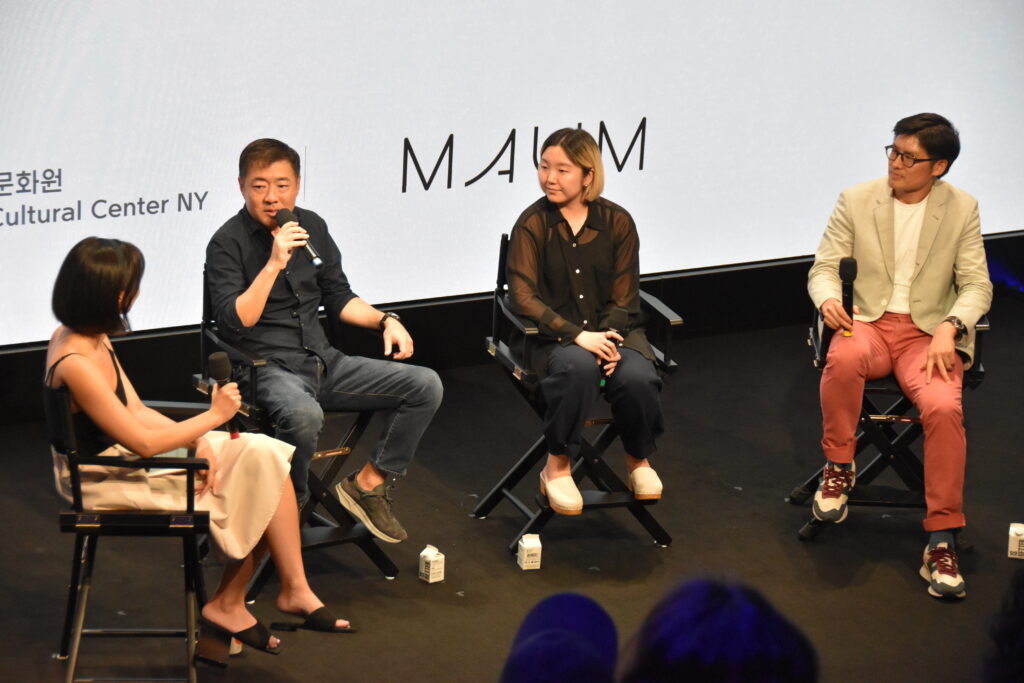 "Promoting Korean culture is very, very important part of our company. We started as a food market and it was already well received, but there are so many customers and people in America who don't know about the benefits of Korean food, especially the healthy aspects of it. So, we want to tell them by providing very highly curated products that we carefully choose through the content and recipes and blogs," Kim added.

Photos by Amanda Moses