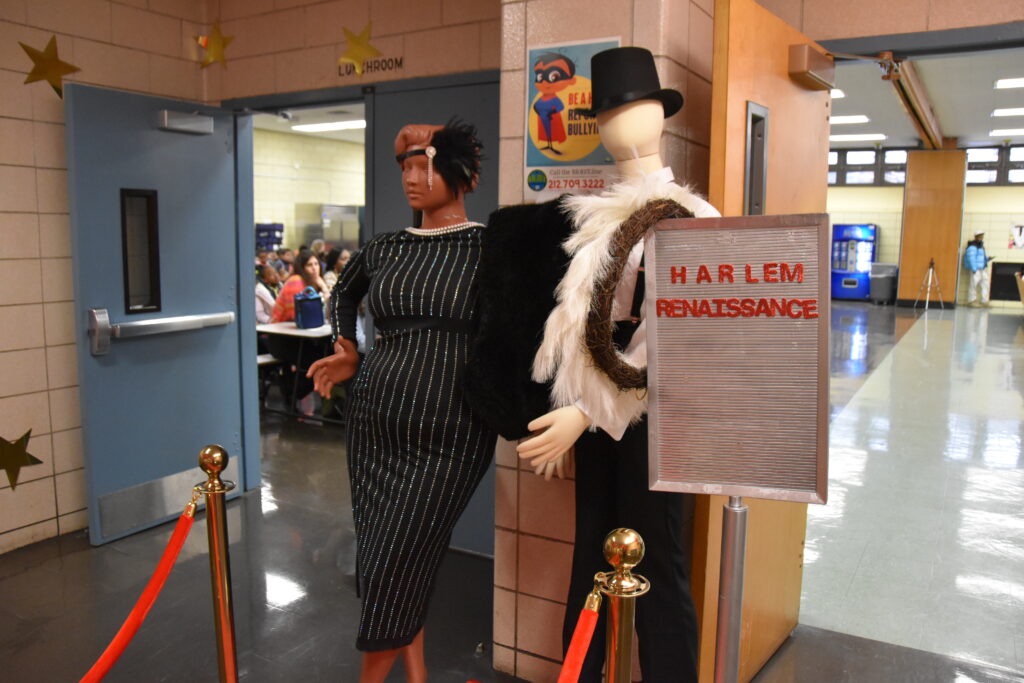 In honor of Black History Month, Abe Stark Primary School (PS) 346 hosted their first-ever Harlem Renaissance Fashion Show, highlighting a golden age in African American culture.
Students, staff and guests were transported back to the mid-1930s for PS 346's One Night in Harlem on February 28th. The hallways of PS 346 were adorned in black and gold balloons, photos of prominent 20th Century literary, musical and other artists as well as mannequins displaying the 1930s iconic style.
"Fashion has always been an essential part of the African American culture in the 1920s was a showcase when this black style and panache, that's a fancy word for flamboyance, and the months of planning and weeks of tireless rehearsals, including Mr. Edwards overseeing the sound system and the music for maximum impact. Today, you will see that excellence spotlighted in this auditorium. Enjoy the show," Assistant Principal Ms. Palmer said, providing opening remarks.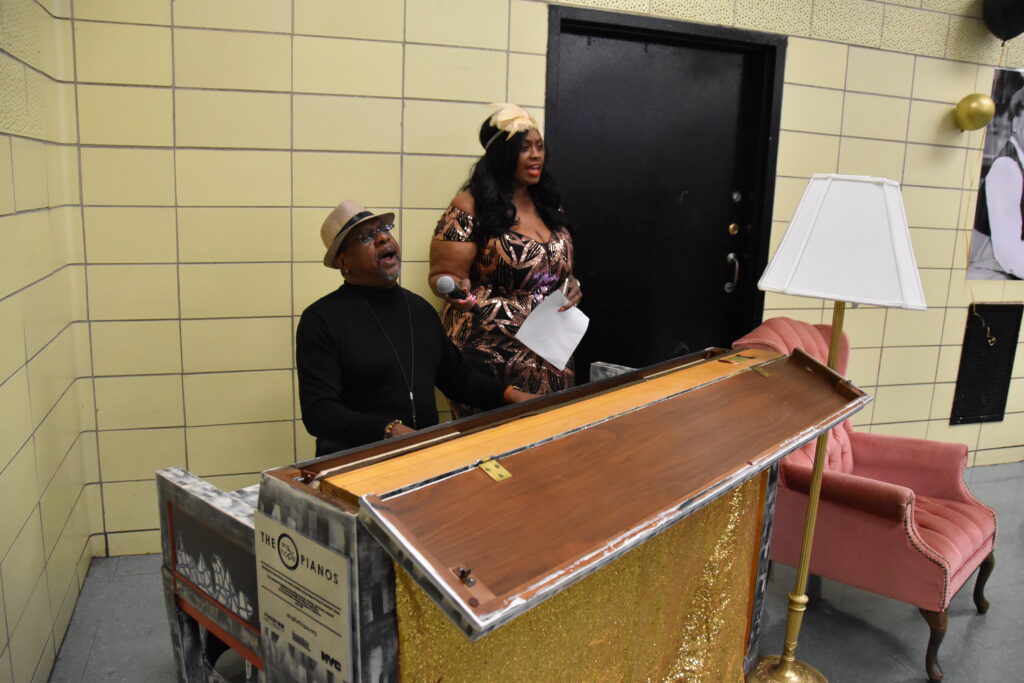 Attendees were greeted by an archway covered in balloons, mannequins donning a flapper girl's dress and a pinstriped suit, while a red carpet was laid in front of the entryway to the elementary school's auditorium, creating the perfect pre-war ambiance that guests would not forget.
The jingle jangle of 1930s jazz piano began to play—thanks to the talent of Mr. Young—as instructors Ms. Liz, Ms. Alicia, and Mrs. Johnson strutted into the auditorium wearing stunning beaded gowns and flapper girl headbands. Together this dream team paid tribute to the music, dance, and fashion of the Harlem Renaissance.
Mr. Paul Mirailh designed the centerpiece mural for the event, a gorgeous banner that stretched across the entire stage, depicting iconic areas in Harlem—such as the Apollo theater, St. Nicholas' historic district "Strivers Row," the Savoy (a ballroom that bolstered nightlife), Langston Hughes house, and more—making onlookers feel like they were walking through the iconic streets of Harlem.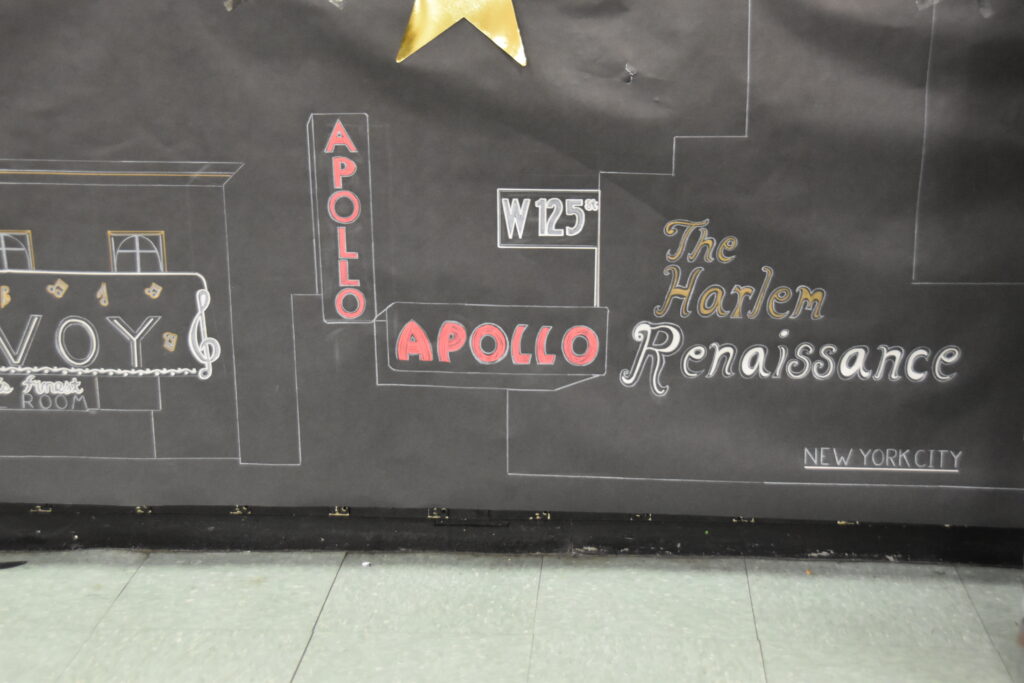 Historically, Harlem became the mecca of Black culture when the African American population boomed in the area from 1910 to 1920. Infamous talent such as sociologist and civil rights activist W.E.B. Du Bois, literary genius Langston Hughes and Zora Neale Hurston, and jazz musician Louis Armstrong were said to have led the migration to the area. Staples such as the Cotton Club and the Savoy further capitulated Harlem to the forefront of jazz and speakeasy culture. These sites helped launch the careers of the likes of Ella Fitzgerald and Josephine Baker.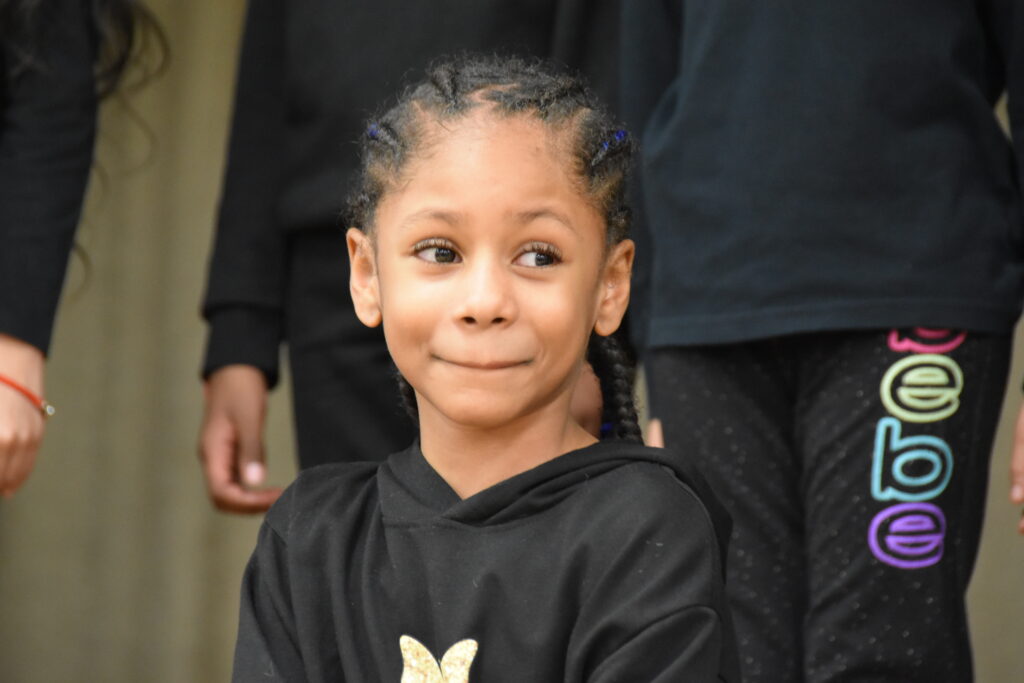 In honor of the music of the era, first and second grade students in music instructor Ms. Kaufman's class sang "What a Wonderful World" by Louis Armstrong. Followed by students from dance instructor Ms. Bryant's class performed traditional routines to the rhythmic sounds of "He's the Commander in Chief of My Heart" by Savannah Churchill and "Jumping Woodside."
Even bilingual lead teacher, Ms. Liz, showcased her talent as a songstress performing, "Sentimental Journey" with Mr. Young on the piano. Wearing a silver fringe sequenced dress with matching feathered headband, Ms. Liz sat atop a vintage plush pink couch next to an old-fashioned lamp as she soulfully sang with Mr. Young running his fingers through the piano keys, portraying a jazz rendition that could have easily been showcased in the Cotton Club.
Each segment showcased that the children's talent exuded a level of maturity beyond the years of elementary students. This was prevalent in a spoken word performance where fifth grader Aiden Giscombe paid tribute to the Harlem Renaissance.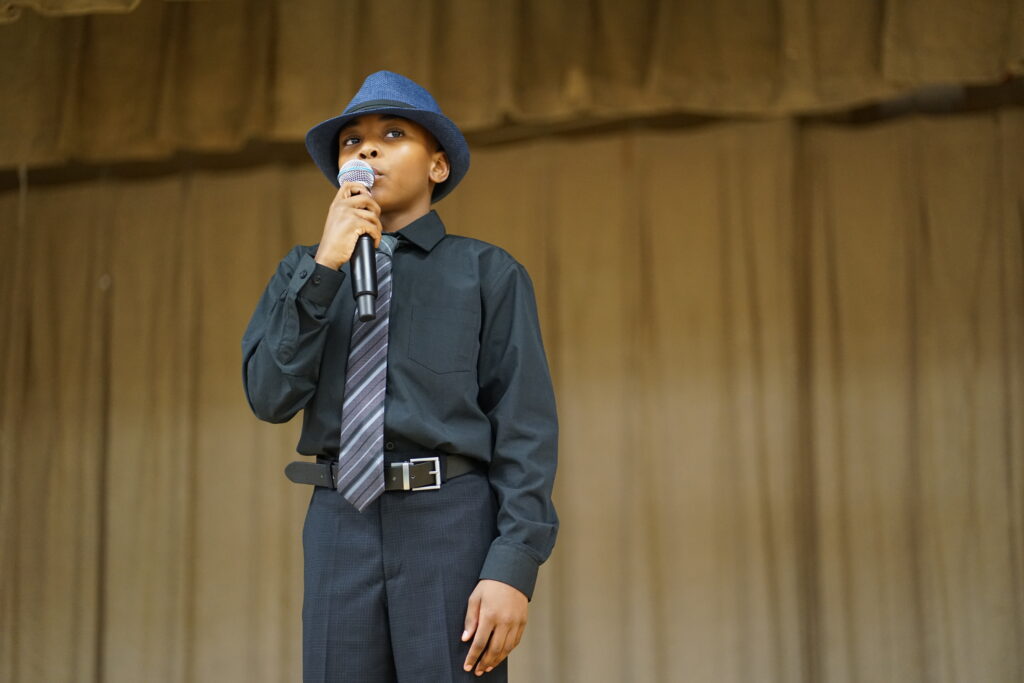 "It was the best of times. It was the worst of times. These were words from the pen of Charles Dickens. No, he was not African American, and he did not share our melanin, but his words were just as applicable to the Harlem community," Giscombe said.
The event concluded with a catwalk that saw about 70 students strutting down the aisles of PS 346's auditorium wearing various 1930s styles that were popular during the Harlem Renaissance.
"A couple of months ago, I had this wild idea of bringing the Harlem Renaissance to PS 346. The theory behind it was our history does not begin nor end in slavery. There's a lot of beauty, there's a lot of brilliance that unfortunately gets overlooked. So, what we're going to do with PS 346 moving forward is not forget our past. However, we do have to recognize the beauty and the brilliance that came as a result of it. We were people before slavery, and we're going to be proud and beautiful people right after. So this is an example of that," Principal Edwards said.
Photos by Amanda Moses