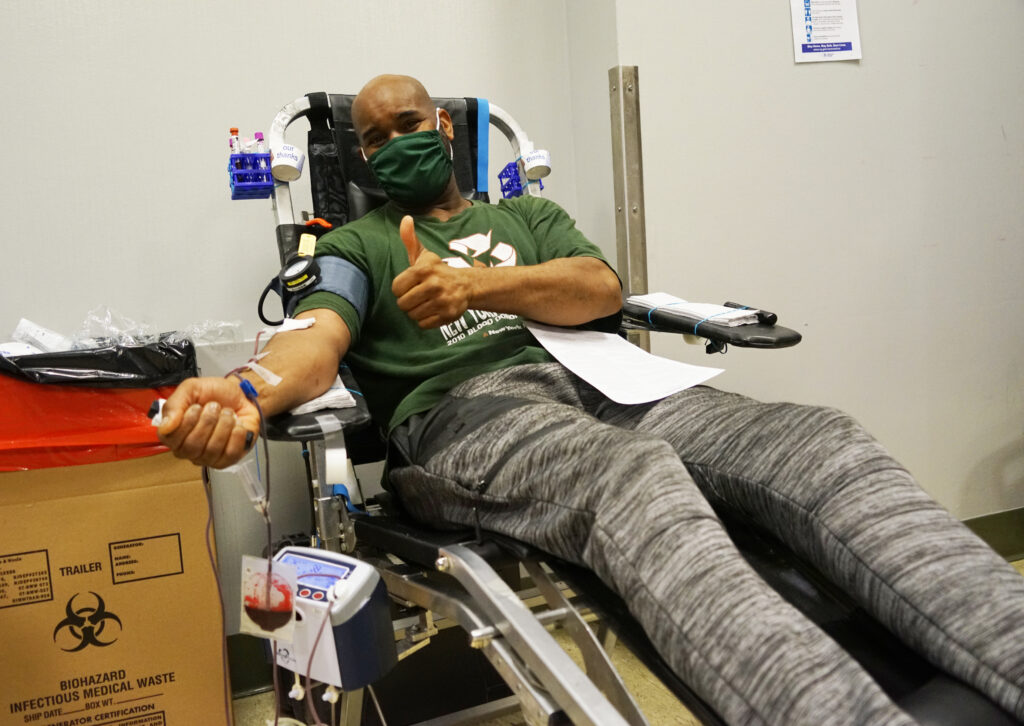 By Amanda Moses
On November 19th, NYCHA and the Starrett City Tenant Association (SCTA) hosted a blood drive at the Brooklyn Sports Club's (BSC) lower level from 8am to 2pm.
All were invited to attend the fall blood drive at the BSC with an added incentive for a chance to win a $1,500 Shopping Spree at Target or Walmart (as well as other giveaways). Attendees were encouraged to make an appointment prior to donating. Additionally, presenting donors received a day pass to the BSC.
Longtime Spring Creek Towers' (SCT) resident, Phyllis Hall has donated blood four times this year since her particular blood type, B+, has been known to work well for cancer patients. The New York Blood Center informed Hall of her crucial blood type through a letter that also detailed where her donation went and how many people it helped.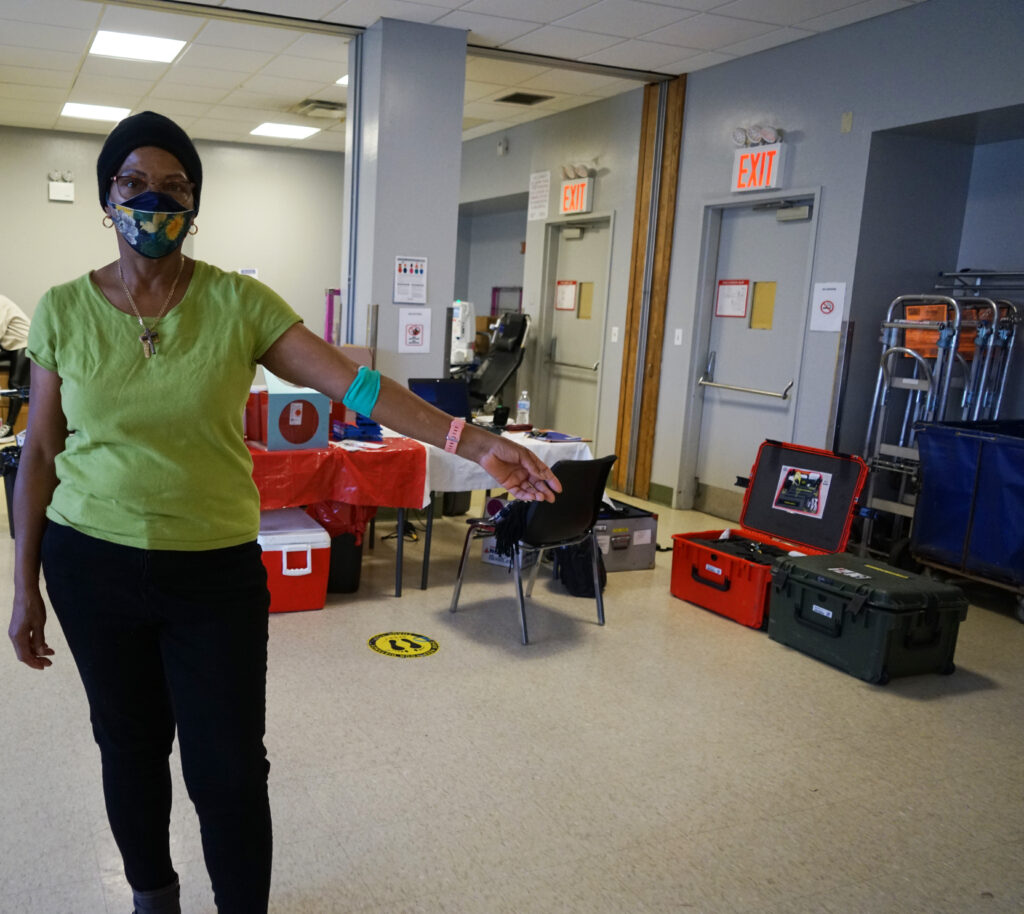 "I donate blood because I know that I'm saving lives and helping people that are facing some sort of unfortunate issue. I don't have gold, I don't have silver, but I can give some blood and help," Hall said. She shared that the New York Blood Center informed her that her latest donation helped three cancer patients in Mount Sinai.
Ricky Thompson, a retired Department of Sanitation Worker, knows firsthand how the gift of blood can truly save a person's life. In 1998, Thompson suffered a gunshot wound, and needed a blood transfusion. Thanks to the kindness of a stranger, his life was saved, and ever since then he has tried to pay it forward.
"It's important to donate blood because everyone needs blood. If we don't start helping each other, unfortunately, you are going to have people dying. I needed blood and if I was able to get blood from someone, than I should be able to give blood to someone else," Thompson said.
Photos by Amanda Moses