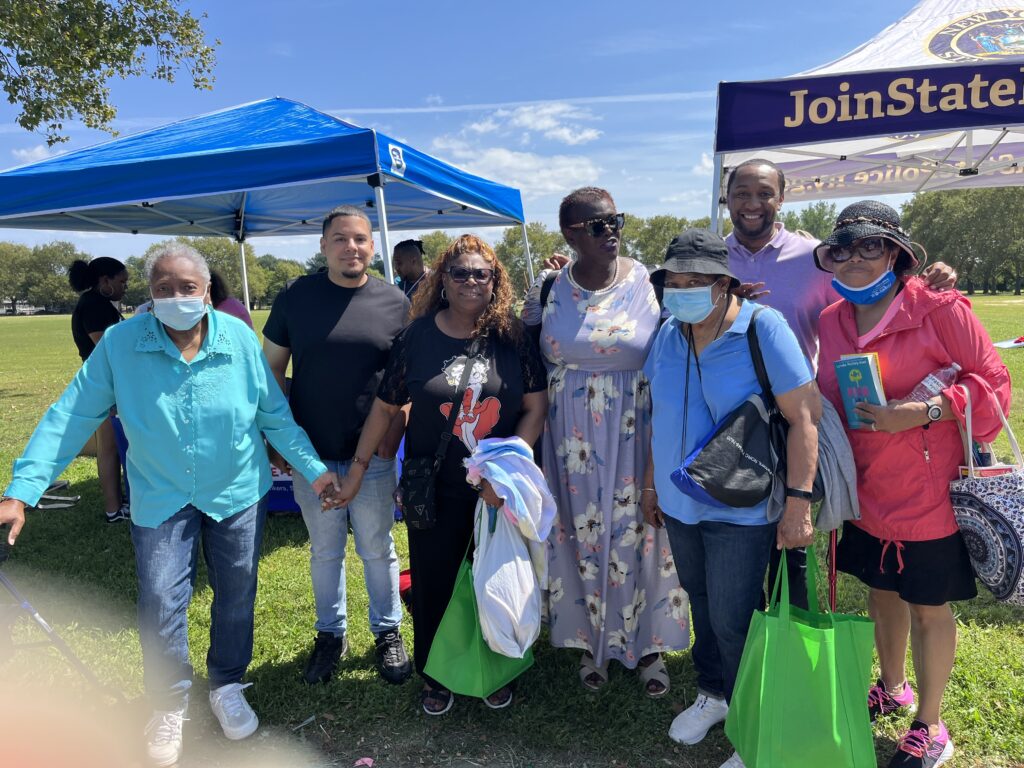 BY: PAMELA STERN
On Tuesday, August 22nd, 18 members of Spring Creek Senior Partners (SCSP) took a trip to New York State (NYS) Senator Roxanne Persaud's Fun Day at Canarsie Park. The SCSP members took a bus that was provided from the SCSP office at 12:30pm and returned back to the SCSP office at 4pm.
NYS Senator Persaud's fun day ran from 1pm to 4pm and included; a Back to School backpack giveaway (child had to be present), school supplies, personal hygiene supplies. water bottles, key chains, and fanny packs.
Additionally, it was a carnival like atmosphere with a balloon artist, a magician, stilt walkers, raffles, refreshments, and so much more! There was a variety of musical genres playing throughout the event. Everyone in attendance was able to play games there as well. Some of the games they were able to play were: large checkers, chess, connect four, and there was even a beanbag toss game! This was a great ending to the summer and the weather cooperated as well. This was a free event that was open to the public.
Jahiah Wilson, Director of Spring Creek Senior Partners said, "Community consist of bridging the gap between the youth and the older adults. This event brought together the younger generation and the older generation."