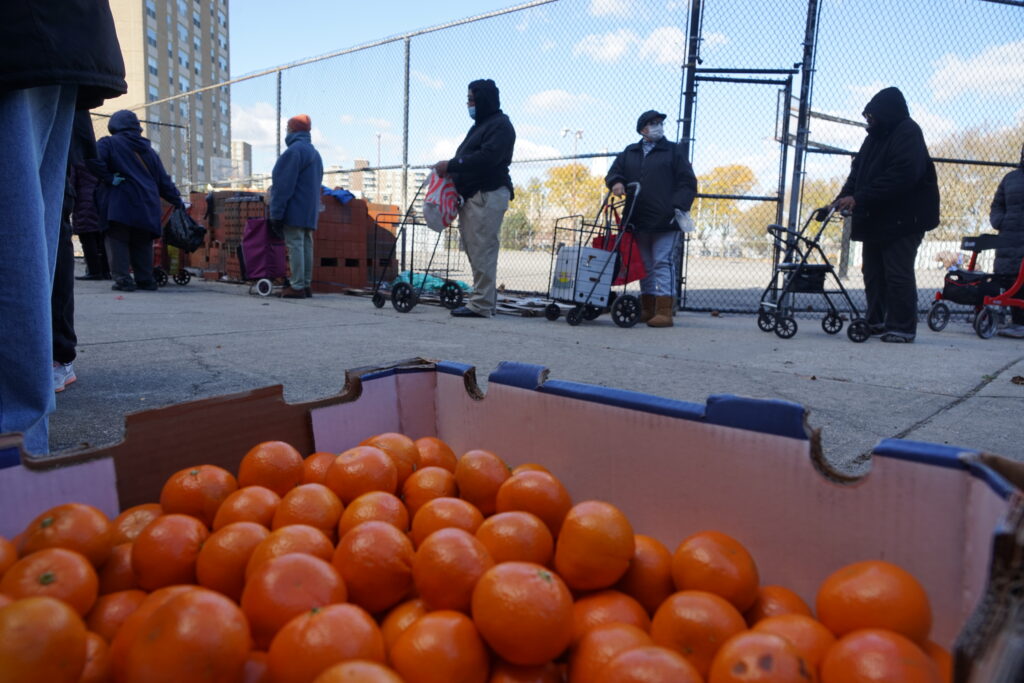 By Amanda Moses
Tis the season for giving!
On November 19th, the Starrett City Tenant Association (SCTA) happily gave back to the community by aiding residents in need with a holiday food distribution. Spring Creek Towers' (SCT) tenants were invited to sign up for a free food giveaway, which took place at the Brooklyn Sports Club's (BSC) outdoor basketball courts from 11am to 3pm.
Members of the SCTA unloaded four crates brimming with delicious edible items to ensure their peers could enjoy a hearty Thanksgiving, without the stress of worrying about pricy food to cook.
"People have to eat! It makes me feel good, as I pack their food because at least I know they are going to have one good meal," SCTA President, Rebecca Caraballo said.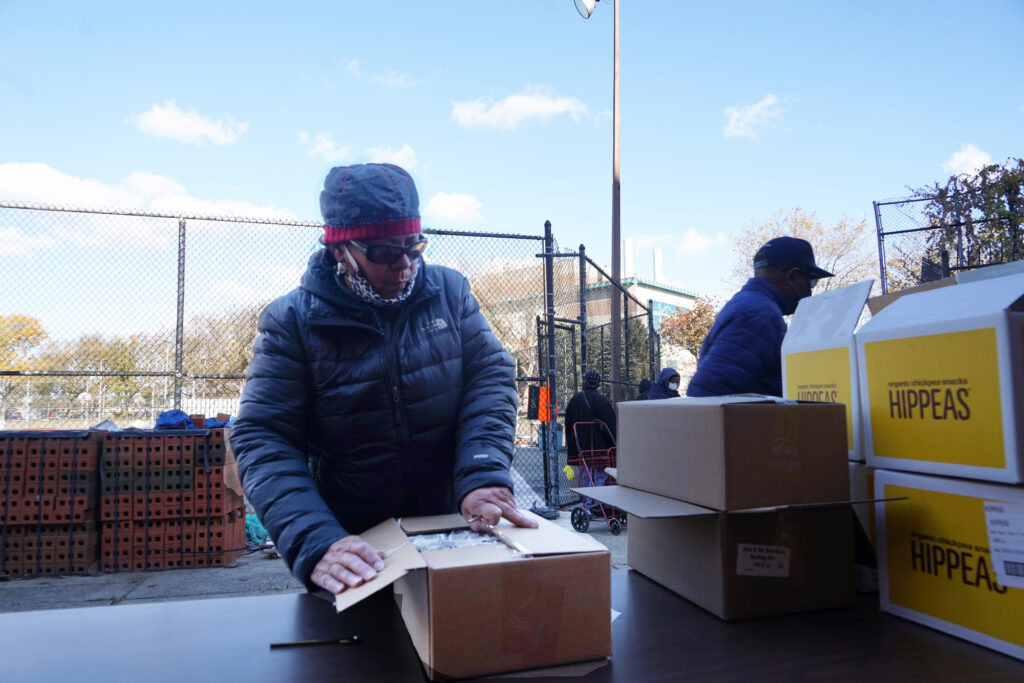 A lengthy line of residents, primarily seniors, waited as volunteers with SCTA packed groceries into their carriages, such as cans of green beans, corn, cranberries, stuffing, fruit, rice, cookies, and more.
The Stevens sisters joined their mother at the distribution, feeling a budget relief on their shopping list.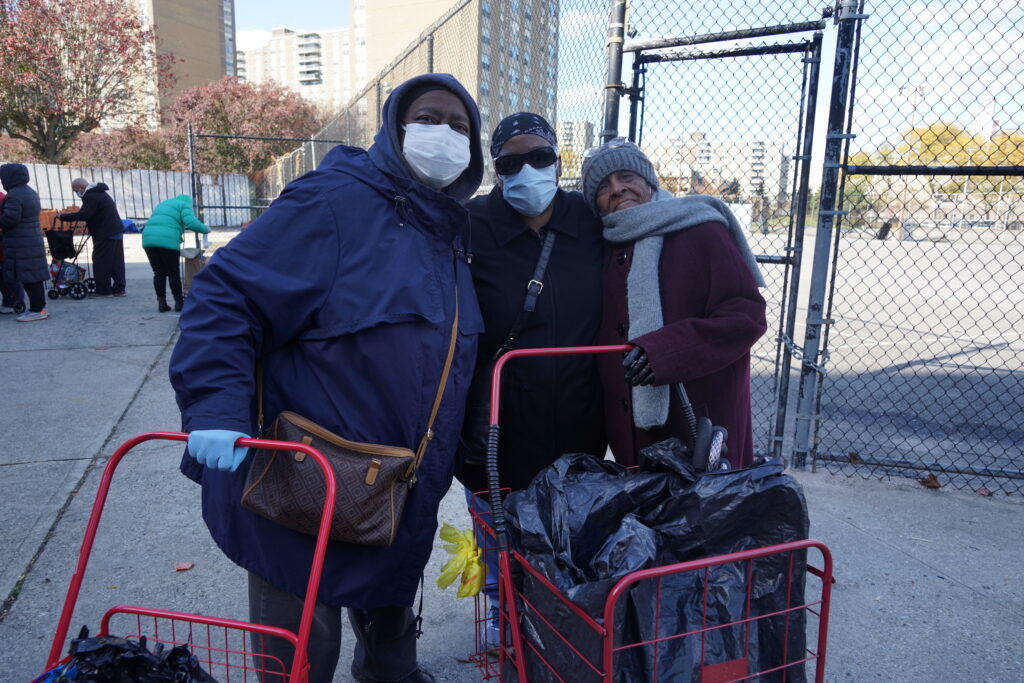 "It's good that SCTA is having a food distribution, especially during this trying time, you can get something to put in your refrigerator. It really does help a lot. It costs a lot to purchase food," Lydia Stevens said. "Work is scarce, money is scarce, so any help that you can get, especially with the rent and all of that. This virus is still around, and people are still afraid to go out."
"It does a lot, it helps me budget my food items," Teresa Stevens said.
Caraballo shared that she was pleased with the turnout, happy to see several members of the senior community partaking in the giveaway.
Photos by Amanda Moses