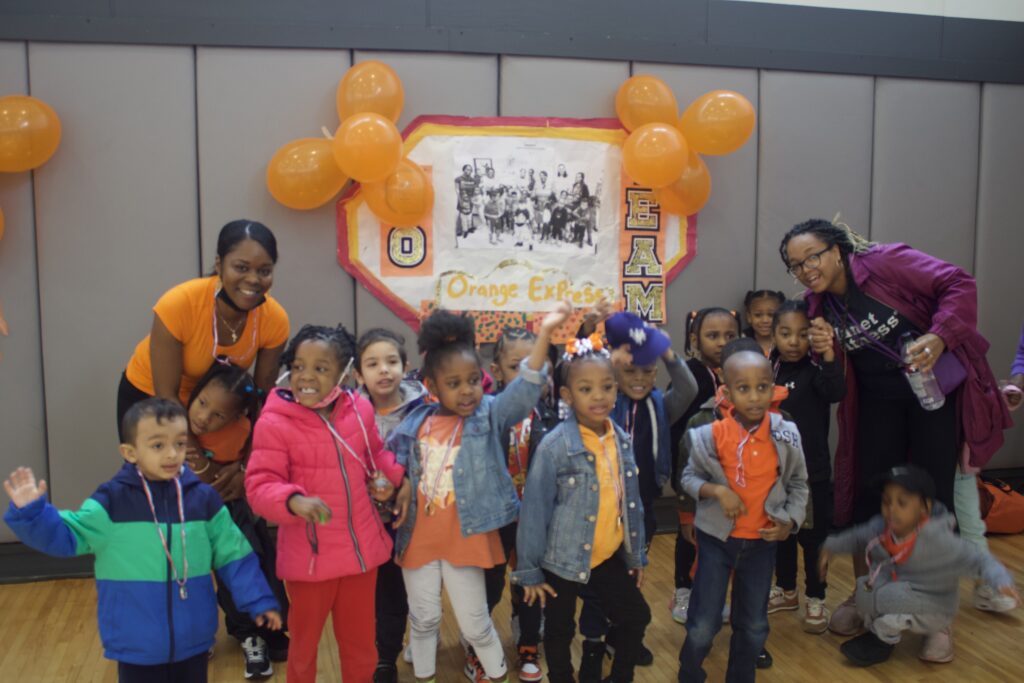 By: Pamela Stern
Starrett Early Learning Center (SELC) held their first Sports Day on Wednesday, May 24th from 9am to 11:30am at the Brooklyn Sports Club (BSC). There was a great turnout of family involvement. "Sports Day was a great success and we will make this an annual event," said SELC Executive Director, Tammy Moore.
 "Most of our students had at least a parent/guardian and/or additional family members present. The parents and family members wore the colors of their child's team," said Moore. Each class was distinguished by a specific color and a team name.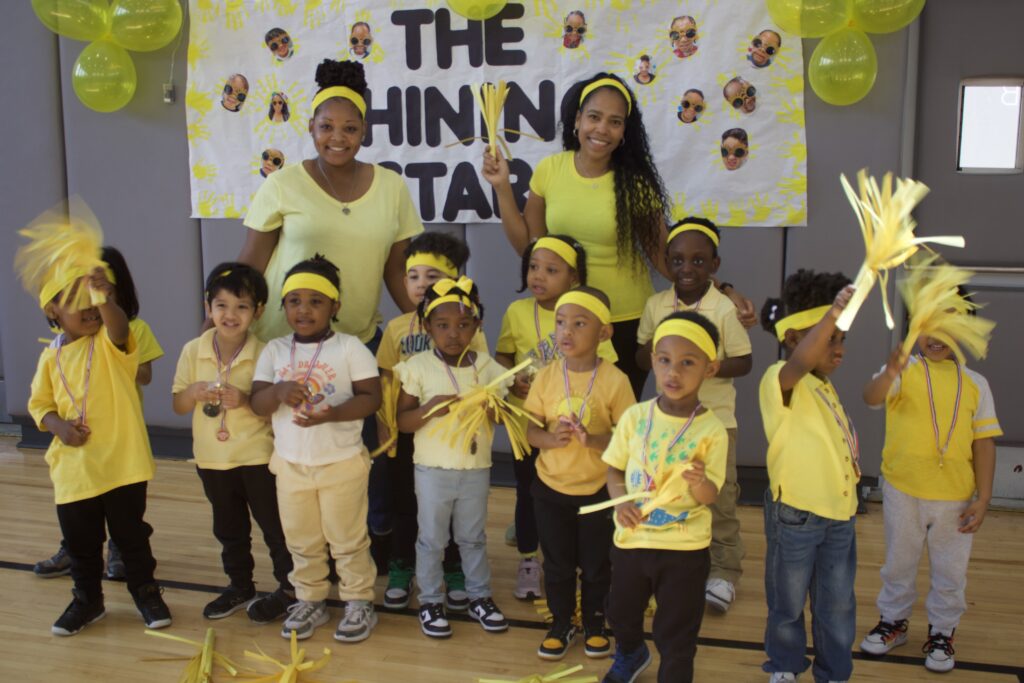 In room one the 4K students were the Blue Bonnets, the 3K students in room two were: the Green Grasshoppers, while the 3K students in room four were the Yellow Shining Stars, the 4K students in room five were the Orange Express, and the 3K students in room six were the Red Team.
"Sports Day was really fun! It was a great way to get to know our kid's classmates and their parents. It was really nice to see everyone having fun and was an amazing idea to help parents engage with the school. I look forward to more family engagement activities," said Dynasia Harris (parent of Jeremiah Henry).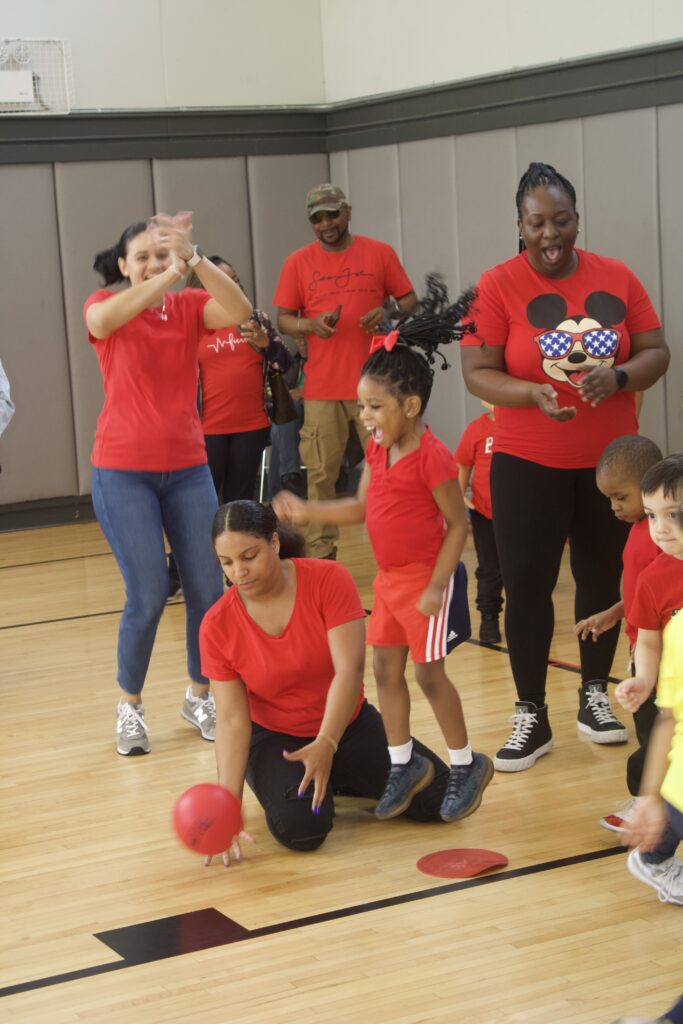 The students participated in tricycle and scooter relays, egg n spoon relays, beanbag toss, basketball hoop contests, an obstacle course and more. The parents had an obstacle course to compete in as well, while staff members of SELC had relay running races.
"I had a great time I really enjoyed Sports Day. Go Shinning Stars," said SELC's student, Michael Spencer's parent.
"I had so much fun at the Sports Day! It was such a pleasure to participate as I had a ball.  Thank you so much.  It's great to see the Shinning Stars coming in 2nd place.  Way to go," said Aryanna Hamilton's parent.
"Yaayyyy! Go Green Grasshoppers," said, Julien Ligonde's parent.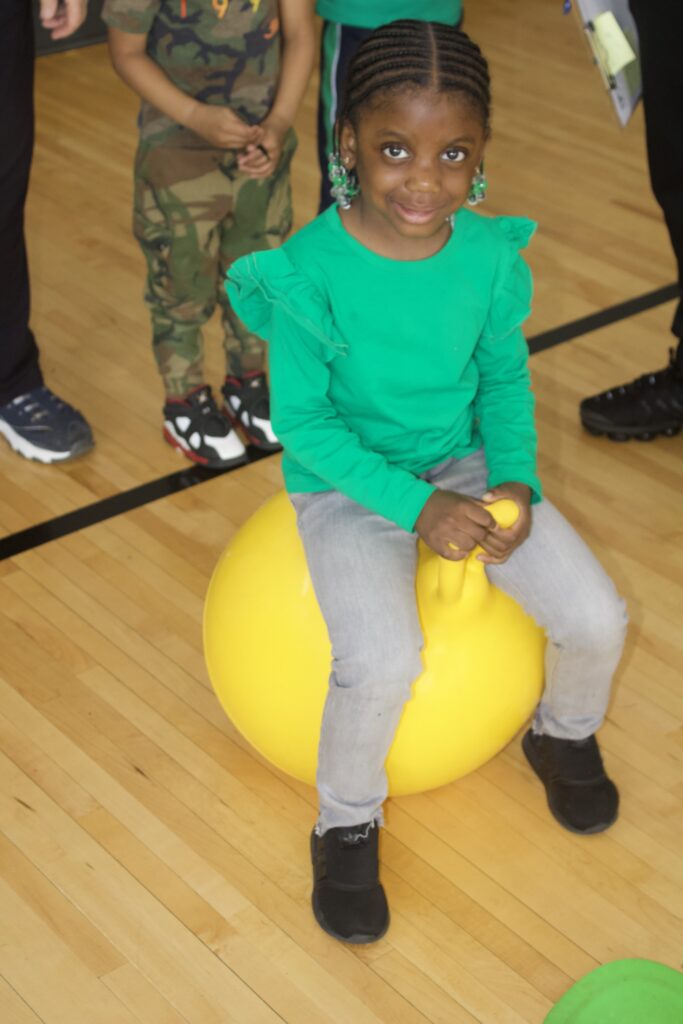 "I love that SELC provides family engagement activities for our families and students  to enjoy together. I enjoy seeing our school unite together to build memories for our students, family, and staff," said SELC's Ms. Amy.
At the conclusion of the SELC Sports Day all of the students received medals and their parents/family members received mini trophies.  There were judges for; Best Banners (these were created by each individual classroom), the parent's race, staff race, and more. Each category was awarded points and the team with the most points was acknowledged. After the Sports Day event finished the students returned back to their respective classes.
"Sports Day 2023 was amazing!  It is the first in Starrett Early Learning Center's history but, it certainly will not be the last. The goal of these events is to create a welcoming and interactive space for families to participate in enriching, engaging, and holistic activities. Events such as these are geared to foster community amongst the adults as well as build social, and emotional resilience in our student. We accomplished this goal and more," said Tammy Moore, SELC Executive Director.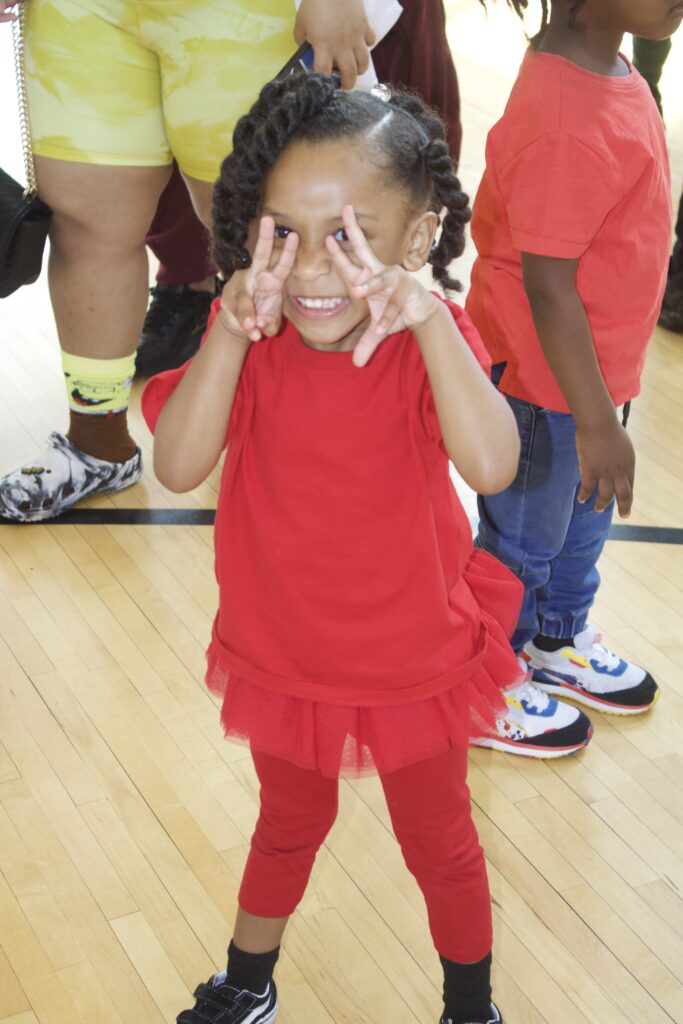 "Sports Day at Starrett Early Learning Center was great! From a S.EI.T.'s point of view, I was able to observe the following from the students I service sportsmanship, display of new skills such 'cheering' teammates, development of current skills like turn-taking, waiting and following directions.  It was rewarding to witness learning in this format," said Department of Education Special Education Teacher, Trudy Thompson, S.E.I.T.
"The event turned out to be so much fun. Each class had parents and family come to support their child's team in their team color. One parent even said, "This is so much fun. Do you have summer camp? The children's faces were filled with smiles and giggles over the excitement of the games. Colorful banners that the students decorated filled the gym walls. Having the SELC family, parents, and teachers come together is always a good time and uplifts the spirits of everyone," said SELC's Ms. Kimaura.
 "The children all had a good time. The parents enjoyed themselves. They cheered themselves and others on," said Ms. Josephine.
 "Sports Day was an exciting event. The children could not wait to participate in the various activities. They worked together as teams and cheered each other on. Parent participation was very much appreciated. They too had a good time," said SELC's Ms. Ann.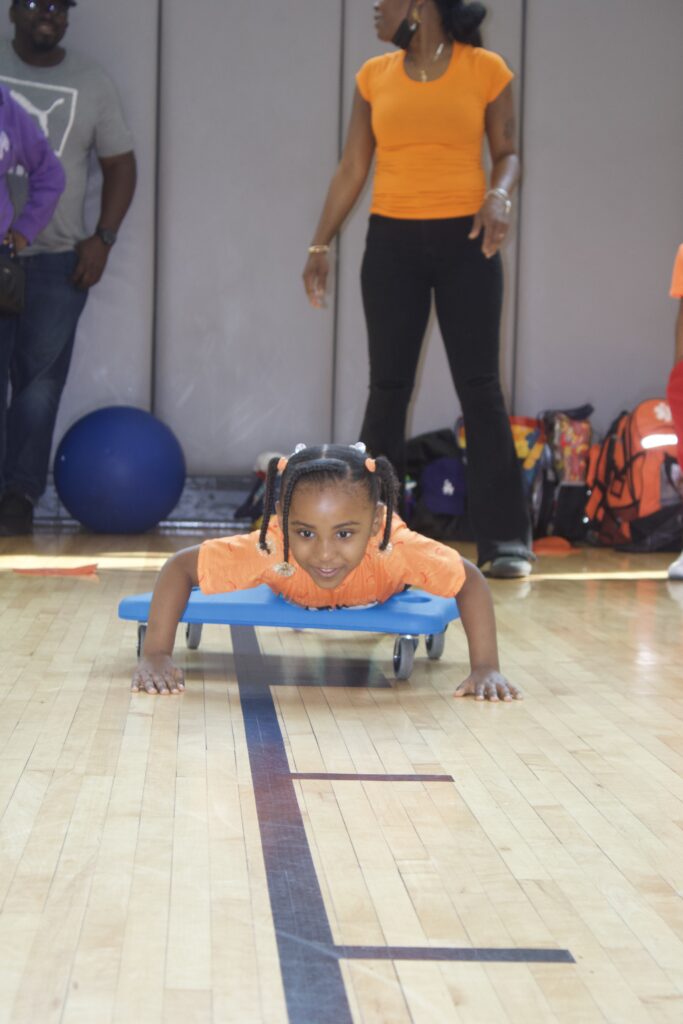 "Our Sports Day was a huge success! The event was well attended by our Starrett  families and Starrett Community representatives, Nanda Prabhakar, Executive Director of The Opportunity Hub and Karin Montagne, Director of Operations of The Opportunity Hub were present. Additional stakeholders such as; Starrett Early Learning Center's Department of Education's Social Worker, Denise Bridgette and Pyramid Model Coach, Ms. Wanda supported the event and participated as activity judges. Additionally there were volunteers who assisted, Ms. Evelyn and former Assistant Teacher, Ms. Teddy. The collaboration between the staff, family, and community was evident and great fun was had by all," said Educational Director, Ms. Tessie Binns.
"Sports Day was a huge success and was interactive between children, parents, and staff. It was nice to see the camaraderie between the team members who encouragement provided by the teachers. It was nice to see the camaraderie between the team members. Thank you for hosting this family engagement opportunity. Khalin was so thrilled that I was able to join the festivities with his classmates," said Khalin Sober-Pierre's parent.
Photos by: Voshon Thomas