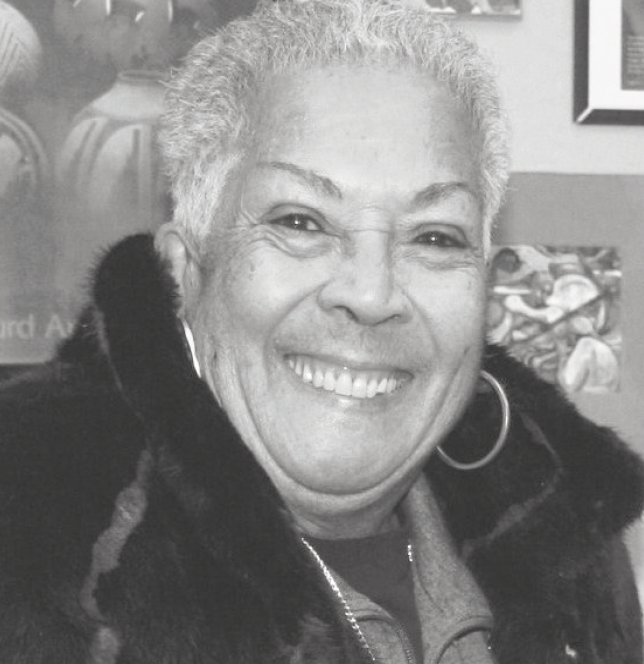 By Amanda Moses
Almost ten years ago, Spring Creek Towers (SCT) mourned the loss of a vital member of the community: Marie Purnell. She was often herald as a leader who fought to give a voice to the voiceless. She was a free spirit, loyal friend, and stood her ground on matters that concerned her Brooklyn neighborhood. For Women's History Month, the Spring Creek Sun salutes Purnell for her efforts to enhance and protect SCT. She blazed a trail that allowed others to follow in her footsteps.
Purnell was born on November 30, 1930, in Harlem. She married her husband Herbert Purnell in 1955 and later moved to Spring Creek Towers in 1976 when it was then known as Starrett City. 
While a decade has gone by since she passed away at age 82 on May 9, 2013, her influence on the SCT community is still prevalent. In fact, when residents look back at the foundation of SCT, Purnell's name is often mentioned when discussing and advocating for tenant's rights. For almost 20 years she was an active member of the Starrett City Tenant Association, Inc. (SCTA), and from 1992 to 2008, Purnell served as the president. Those around her would describe her as a force to be reckoned with, utilizing her serious, direct nature and keen negotiations skills, she was able to handle any issue thrown at her.
While she personified strength with her unwavering ability to get things done, Purnell did not let disagreements or different matters of opinion affect her relationship with individuals. She respected everyone and truly attempted to make decisions that were fair to all parties involved.
In the late 1970s, Purnell served on the Executive Board of Basic Black, an organization that supported and encouraged African American cultural awareness. Prior to her work with the SCTA, Purnell worked for 24 years with J.P. Morgan Chase Bank as a bank officer and retired in 1990. Just one year before her retirement, she became a member of the Starrett City-Spring Creek International Lions Club. It was during this time that she developed a passion for helping those in her community.
Residents have described her as someone who would always be there to lend her ear to listen to and a shoulder to cry on when needed. Purnell's dedication earned her numerous accolades such as being named by Lions Clubs International Foundation a Melvin Jones Fellow—the organization's highest honor—for dedicated humanitarian service, as well as the recipient of the Robert J. Uplinger Distinguished Service Award for Untiring and Devoted Service.
Her steadfast work did not stop at the SCTA or the Lions Club, Purnell served on the Spring Creek Senior Partners and Brookdale Hospital Boards of Directors and was a member of the Community Planning Board for District 5.
In memory of Purnell, the Spring Creek Towers' Scholarship program named an award after her dedication which is given to a student who exemplifies outstanding community service.
Spring Creek Sun File Photo