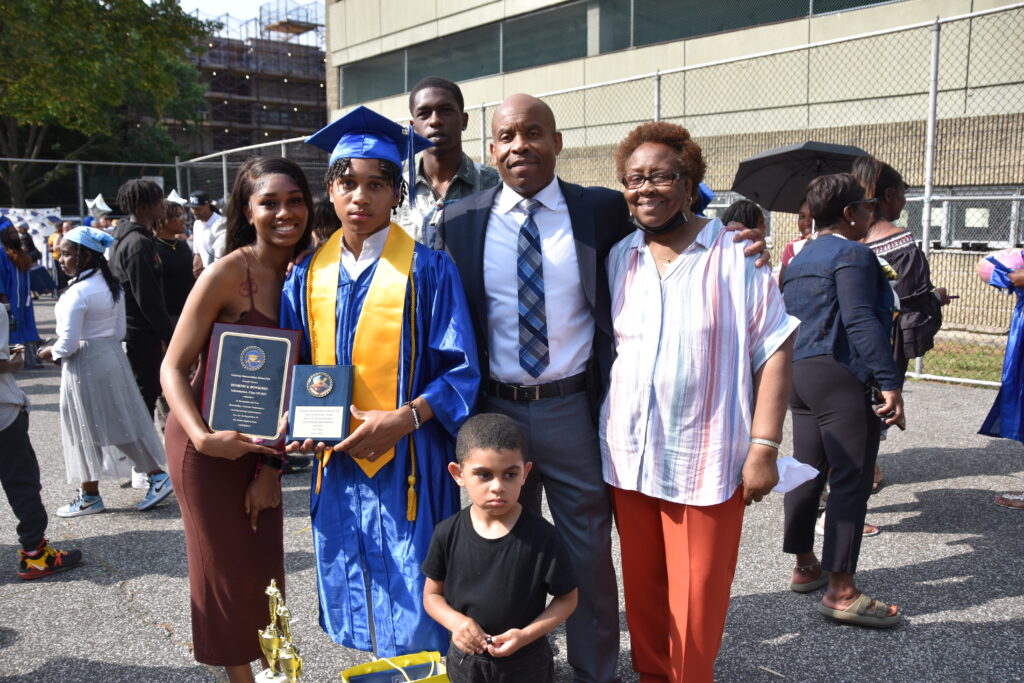 By Amanda Moses
A student, teacher, mentor, chaplain, friend, and a son. These are just a few labels that describe Tyrick Smith-Carter and although it has been three years since he departed this life, his profound impact on the Spring Creek Towers (SCT) community lives on through his students and legacy.
In honor of Smith-Carter's efforts toward uplifting young athletes, former Olympian and Coach of the Starrett Judo Club, Coach Parnel Legros developed a scholarship in his memory to be given to an exemplary student and athlete at Gateway Intermediate School (IS) 364.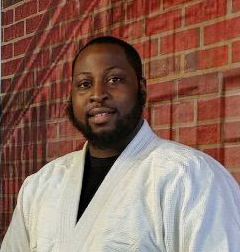 "While I was teaching at IS 364, I met a student who was so devoted in sports. He was outstanding during his time at IS 364. He was also in my Judo program and traveled the United States with us in tournaments. The Starrett Judo Club is an award-winning judo club in the United States. He became my Assistant Coach in judo after he retired from active competition. Sadly, while he was my assistant, he was hit by a car and died right during the pandemic," Legros said.
"It's still a shock to me. I cannot cross the street without thinking about him. I find myself crossing streets looking left, then right twice, even three times thinking about him. It's a big loss and its as fresh as yesterday," Legros added.
On June 23, 2020, Smith-Carter was hit and killed by a car while riding his scooter on a crosswalk. The despair felt upon his death reverberated around the SCT community and beyond. He was a young man with dreams of creating an assortment of programing for at-risk-youth and adults in the correctional system all-around Brooklyn and Queens, perhaps given the chance, even beyond New York City.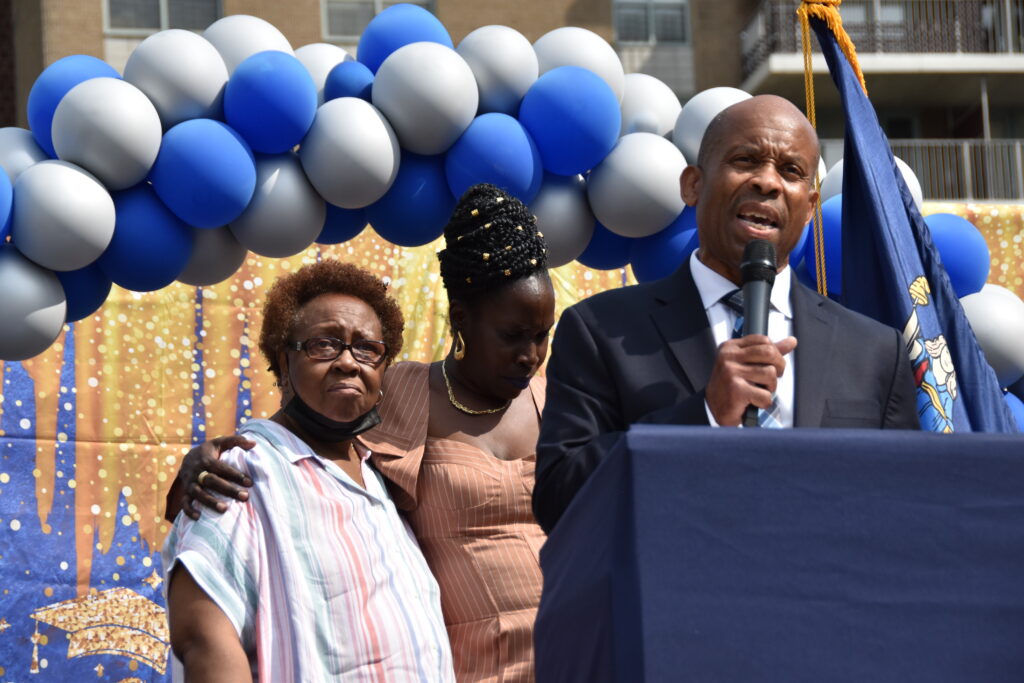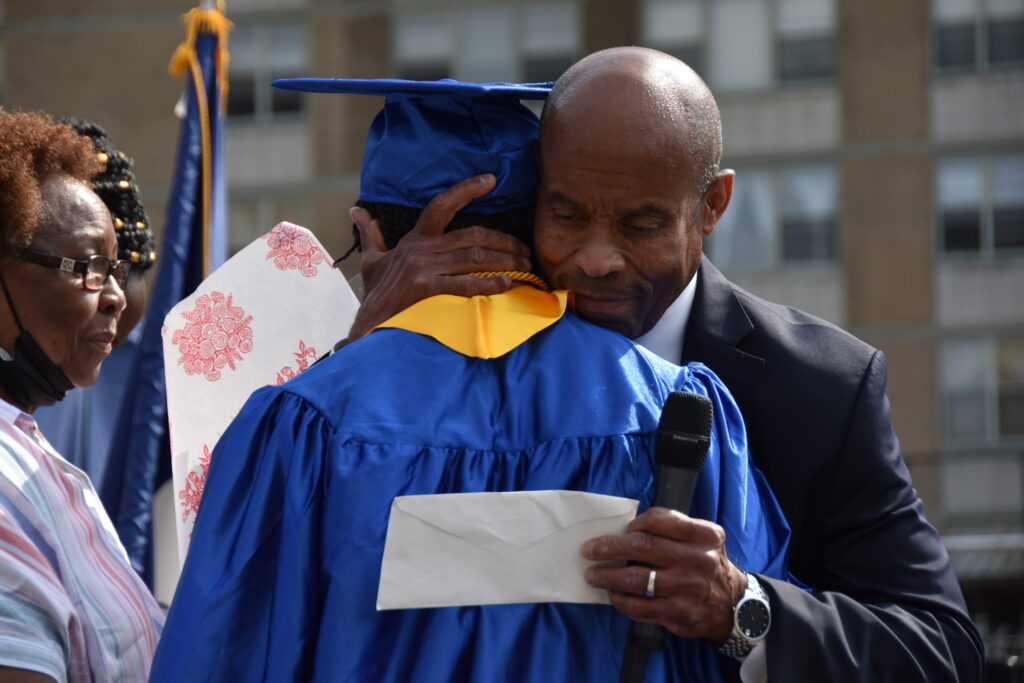 On June 20th, just three days shy of the three-year anniversary of Smith-Carter's passing, Legros was able to commemorate the young Judo instructor by awarding a trophy, certificate, and scholarship to one outstanding athlete and student in IS 364.
IS 364 Salutatorian, Dominick Bonserio, an all-star judoka in the Starrett Judo Club, had the privilege to be the first recipient of the Tyrick Smith-Carter Award. For Bonserio it's more than just an accolade to add to the list of awards he received upon his graduation—it's a testament to the impact Smith-Carter had on him as a mentor and friend.
"Tyrick was not just a teacher to me, he was my best friend. He provided me with support and information on judo. I love him, and I really appreciate this award," Bonserio told the Spring Creek Sun.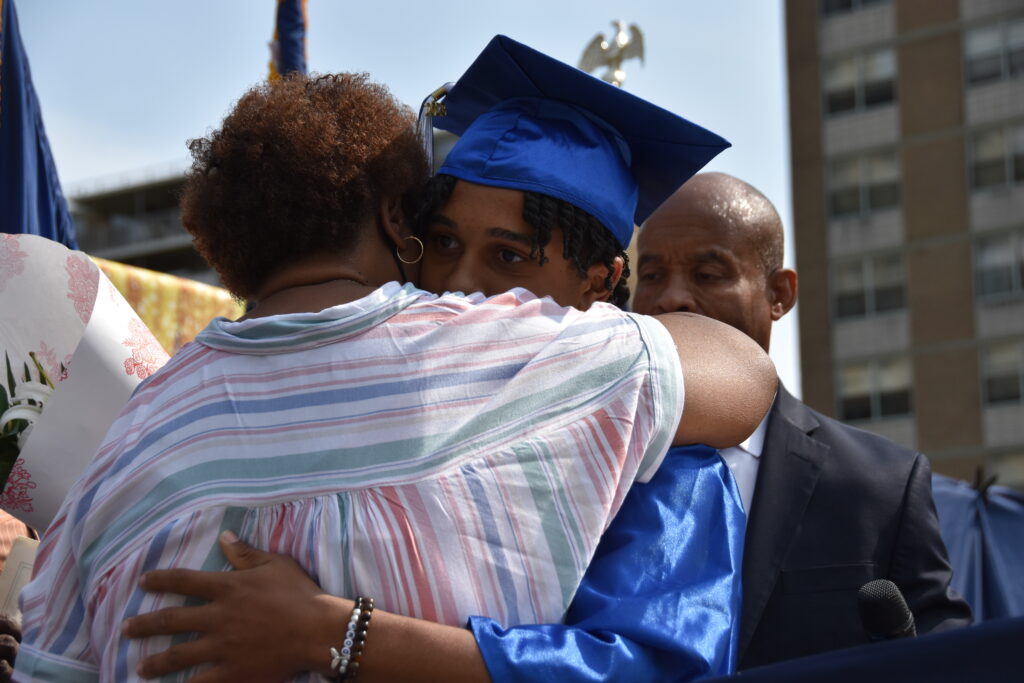 Geneva Smith, Smith-Carter's mother, was deeply moved by the ceremony and stated that he was a former student at IS 364 and believed that education was of the utmost importance to him. He spent much of his life cultivating his knowledge, earning his Associate Degree in Arts at Kingsborough College and his Bachelor of Science and Master of Public Administration at John Jay College of Criminal Justice.
"Anything Tyrick did he really worked hard, but it didn't come easy for him. He was very intelligent, very kind, and very helpful to people. All of the kids at judo really loved him so much. So, I'm glad it was Dominick who earned it. I think the award is beautiful. It's wonderful," Smith told the Spring Creek Sun.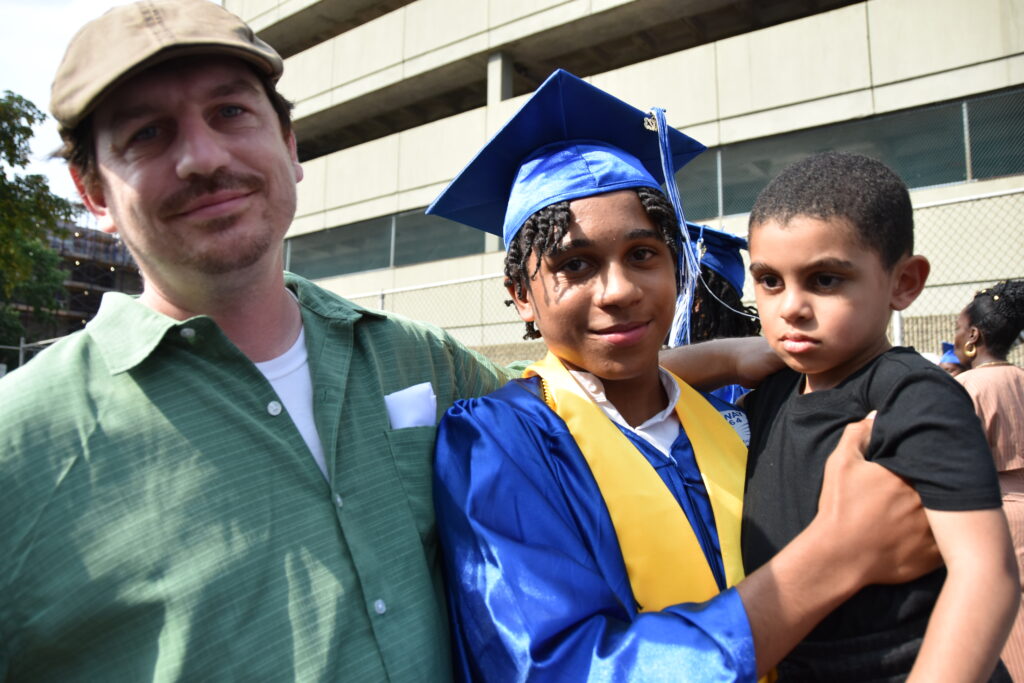 "Tyrick was just a wonderful young man. I'm not saying that of course, because he's my child, but because I know how he was. Anything I needed Tyrick would come through to help me. He was a man of his word. His word was his bond," Smith added, describing his heartfelt dedication to all of those around him.
In addition to the award, the Starrett Judo Club will be hosting its annual Tyrick Smith-Carter Memorial Tournament on August 13th at the Brooklyn Sports Club.
Photos by Amanda Moses