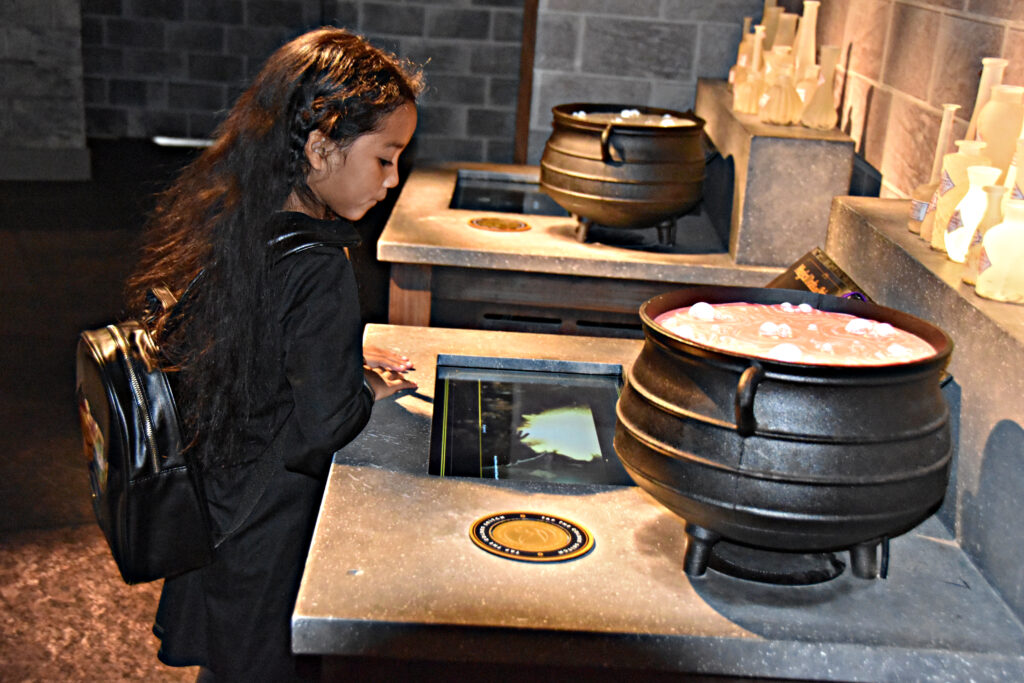 All aboard the Hogwarts Express! It's time to head back to the wizarding world of Harry Potter because the start of term at Hogwarts began on September 1st at the Herald Square exhibition. 
For many, the iconic scene of Harry Potter, Ronald Weasley and Hermione Granger rushing to get onto Platform 9 ¾ through a magical barrier in Kings Cross Station with their pets and school supplies is reminiscent of how some may have felt boarding the yellow school bus on September 7th.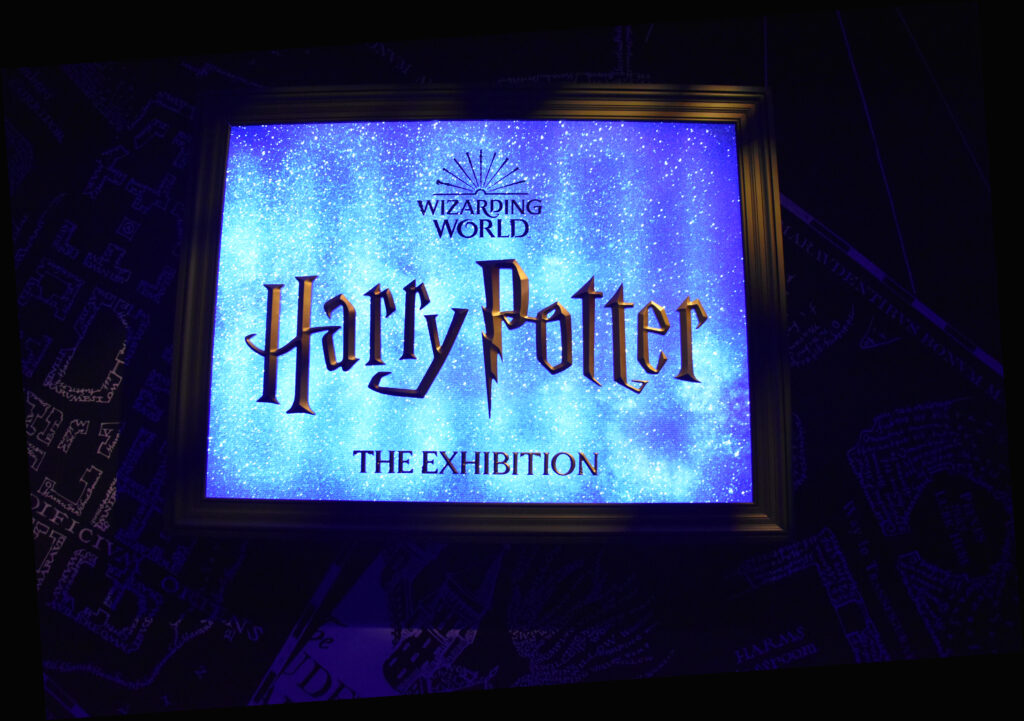 Harry Potter: The Exhibition kicked-off their "Back to Hogwarts" celebration with a special event last Friday, offering students an opportunity to explore 27 rooms with set designs from the films featuring interactive displays, such as potion making, spell casting, and even Mandrake pulling activities.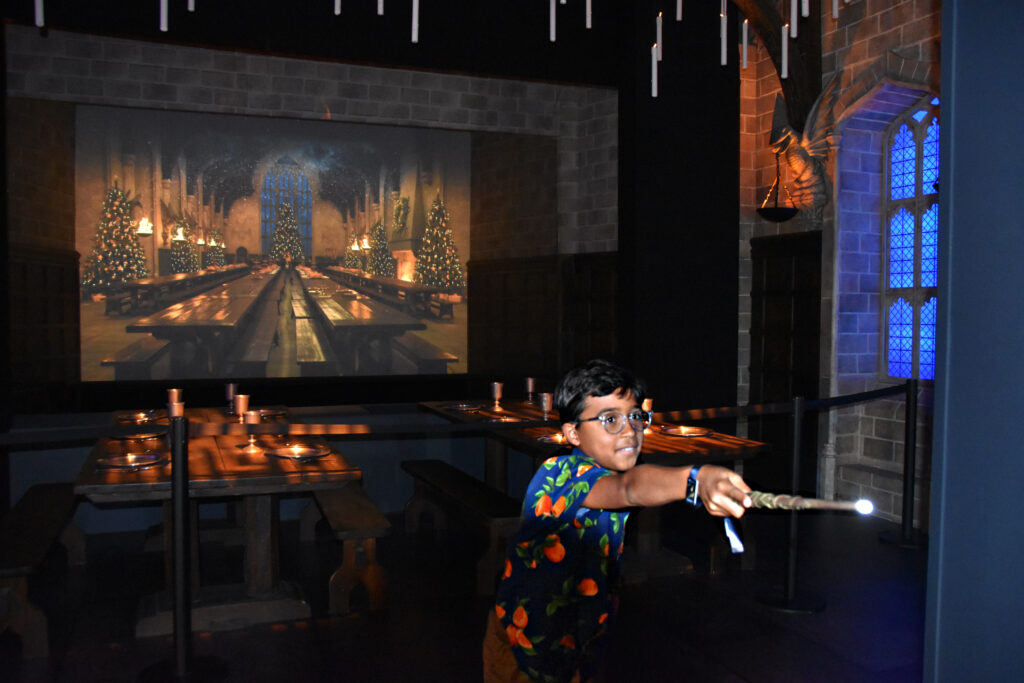 On September 1st, guests received a free Italian ice and the first 100 customers were able to snag rush tickets to the exhibition for $9.75 (regular prices are upwards of $29.99 or if you have a student ID they cost $20). Harry Potter fans can rejoice, the limited-run exhibit also announced its stay has been extended in Herald Square until January 7th.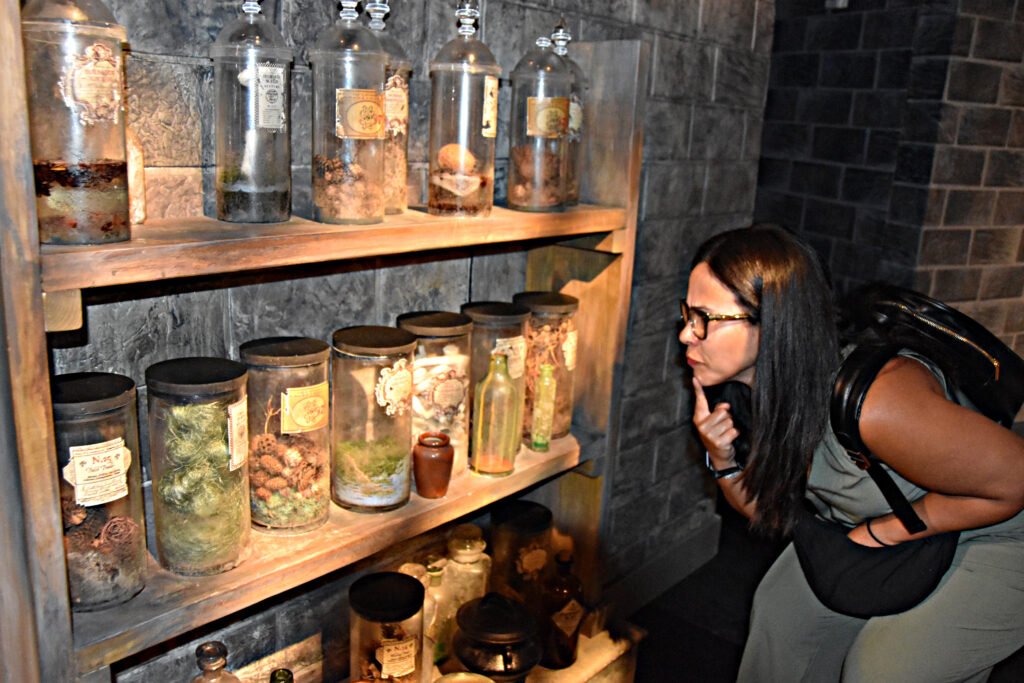 In addition to enjoying the exhibit, customers were able to purchase exclusive Hogwarts House-themed backpacks, notebooks, clothing, and accessories just in time for back to school. Students can make sure to represent their house, whether that be a bright red backpack with gold trimming for Gryffindor, a bright yellow notebook for Hufflepuff, a blue knitted hat for Ravenclaw or a bright green scarf for Slytherin. 
Fans of the beloved magical series can sing the Hogwarts theme-song as they prepare for a new school year, whether that's at New York City Public Schools or Hogwarts Castle.
"Hogwarts, Hogwarts, Hoggy Warty Hogwarts,
Teach us something please,
Whether we be old and bald,
Or young with scabby knees,
Our heads could do with filling,
With some interesting stuff,
For now they're bare and full of air,
Dead flies and bits of fluff,
So teach us things worth knowing,
Bring back what we've forgot,
Just do your best, we'll do the rest,
And learn until our brains all rot."
Photos by Amanda Moses