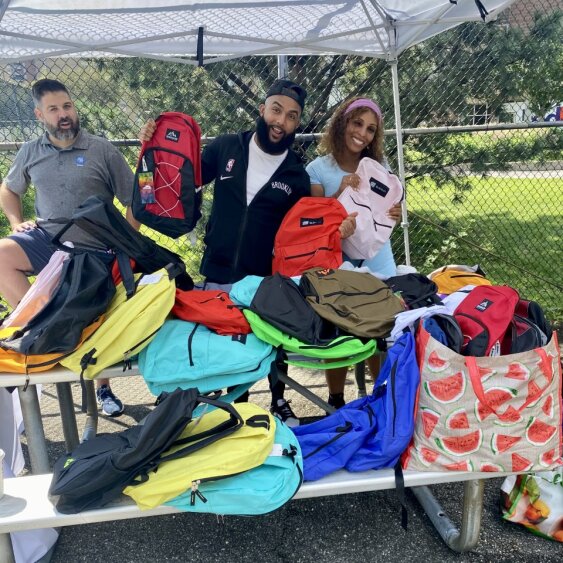 BY: PAMELA STERN
On Saturday, August 26th, The Opportunity Hub held a Back to School Resource Fair outside of the Brooklyn Sports Club (BSC) by the basketball courts. This free event had over 300 attendees.
This Back-to-School Resource Fair had something for everyone including: a DJ, a bouncy house, face painting, balloon animals, hair-cuts and hair braiding, basketball, and lawn games (cornhole, jumbo Jenga and Jumbo Connect Four), and a fencing demonstration by PISTE.
With the start of school in mind over 150 backpacks filled with school supplies were distributed at the event, and an additional 75 backpacks will be distributed to students and families at the Starrett Early Learning Center.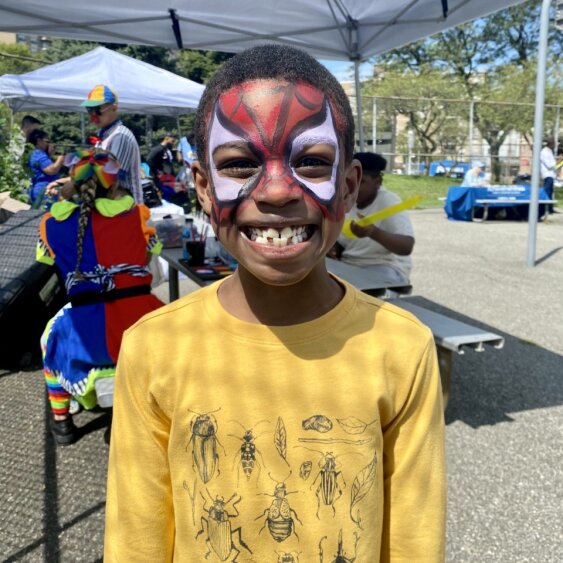 All of the supplies and bags were donated by: The Opportunity Hub, New York Life, A & J Luxury Event Planning, Italian American Civil Rights League, New Wave Dance, residents, and community mem-bers.
Partnering up with The Oppor-tunity Hub were: New York Life; Touro University New York School Of Career and Applied Studies, Starrett City Campus; Brooklyn Pu-blic Library, Spring Creek Branch; Achievement First Charter Schools; PISTE Academy; Earn; Dizzy Brown; and the Brooklyn Sports Club.
Additionally, some of the com-munity partners gave out tote bags, pens, and promotional materials about their services. Earn, a local clothing brand, donated 300 pairs of Earn branded socks, which they gave to youth and adults.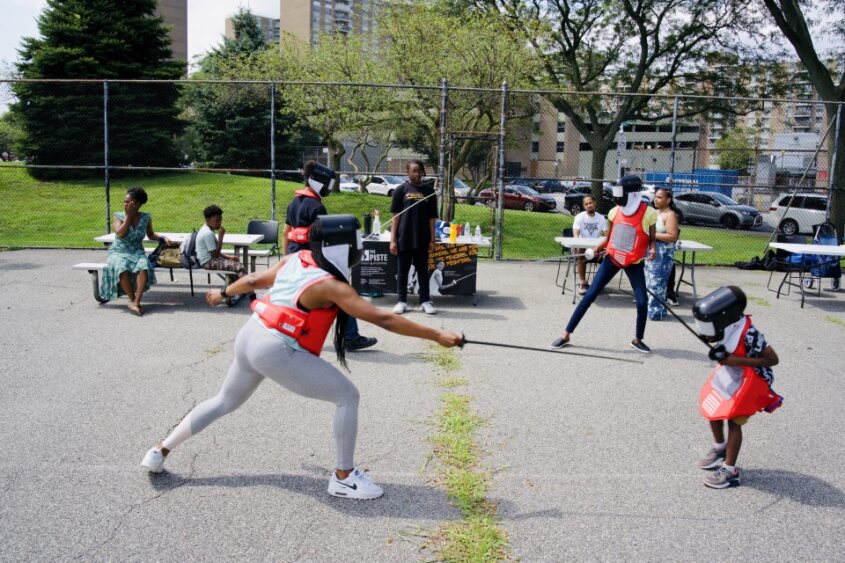 "As a resident of East New York, I wanted to represent New York Life and participate in this event to let families know that organizations both in and outside of East New York are rooting for the success of each and every child in this neigh-borhood. We also want families to know there are resources available to help them prepare for financial emergencies. The event was well re-ceived by the community. The smiles on the kids' faces were price-less!" said, Stephãn Edwards-Tho-mas, Financial Services Profes-sional, of New York Life Insurance Company.
"With our first ever Back to School Fair, The Opportunity Hub hoped to help families start the school year out right with back-packs, school supplies, haircuts and hair braiding, as well as infor-mation about community resour-ces. The fair's collaborative atmos-phere fostered a sense of com-munity, allowing parents, families, and community partners to connect with each other, get out of the house on a hot summer day, and have fun. The Opportunity Hub is incredibly thankful to our partners and community members who helped make this event a success and we can't wait for next year's event," said Nanda Prabhakar, Exe-cutive Director of The Opportunity Hub.
Photo courtesy of: The Opportunity Hub