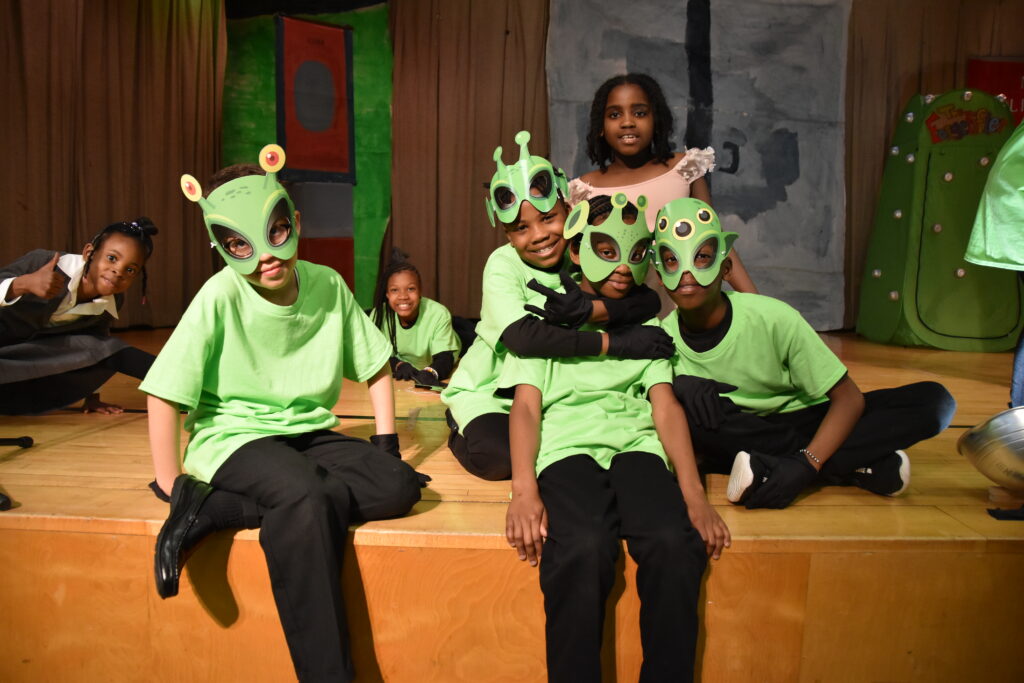 By Amanda Moses
On May 25th, the Spring Creek After School Program in conjunction with the Brooklyn Children's Theatre performed "FREE THE SPATULANS" in Abe Stark Primary School 346's auditorium for parents, teachers, classmates, and friends.
Since January, staff from the Brooklyn Children's Theatre program worked with Spring Creek After School Students to create a screenplay which was set to be presented for their annual end of year performance. Together instructors and students cultivated a play that focused on inclusivity, open-mindedness, the power of friendship, and the concept behind what it means to be human.
"What this show is about is that there's a bunch of aliens from the planet Spatula, who love to eat breakfast foods. They love waffles, pancakes, eggs, and bacon. They fly to earth to find out what earth is about, but these secret agents and scientists are afraid of them because they look different," Amy Graves said, founder of the Brooklyn Children's Theatre, "In the end, they all learn what it's like to be human."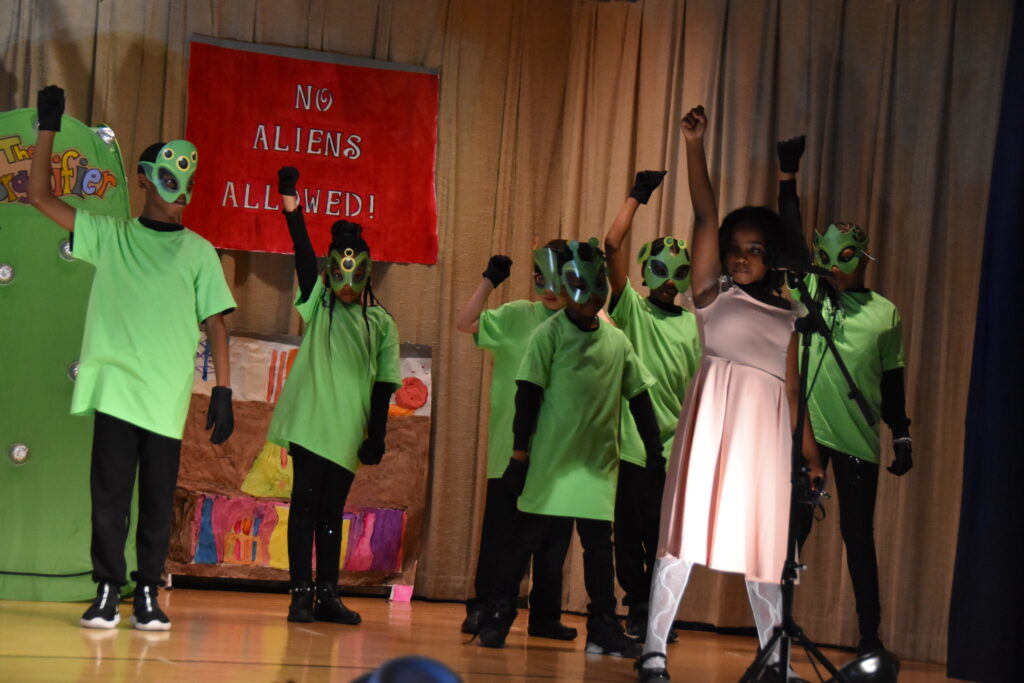 The story begins in Area 51 where a group of special agents have quarantined aliens who crash had landed at the secrete government facility during their quest to explore earth. In an act of fear, the agents locked away the aliens at the site, forcing them to eat nothing but meatballs (since they assumed what aliens enjoy). This is much to the extraterrestrial's distaste, however, since the planet they hail from, Spatula, solely enjoys eating breakfast food.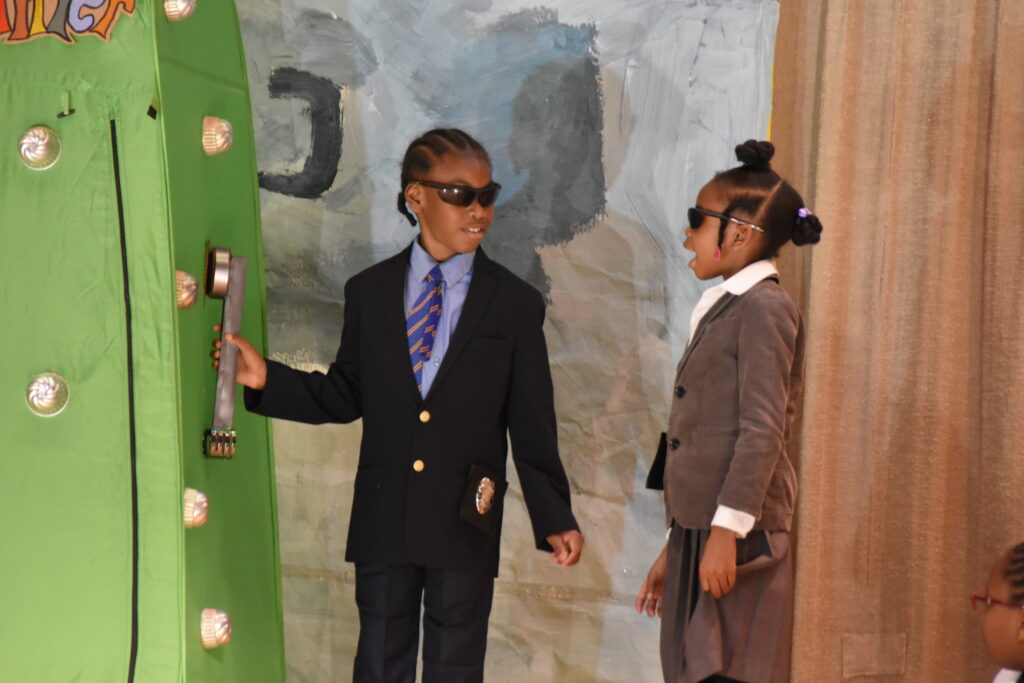 The aliens' prayers for freedom are answered when a little girl visiting Area 51 with her scientist father and his colleagues decides to sneak into the quarantined alien zone. Offering them a Pop Tart as a sign of peace and friendship, together the aliens and the little girl set off to make their great escape.
The students performing the play not only wrote the story, but they also designed the set and costumes. With green shirts and bug-eyed masks, the little aliens came to life on the stage filling the auditorium with music and laughter. Audience members were on the edge of their seats cheering the aliens on and applauding the final song, which encouraged friendship and equality.
The performance concluded with a special video showcase from the Spring Creek Youth Symphony.
Photos by Amanda Moses