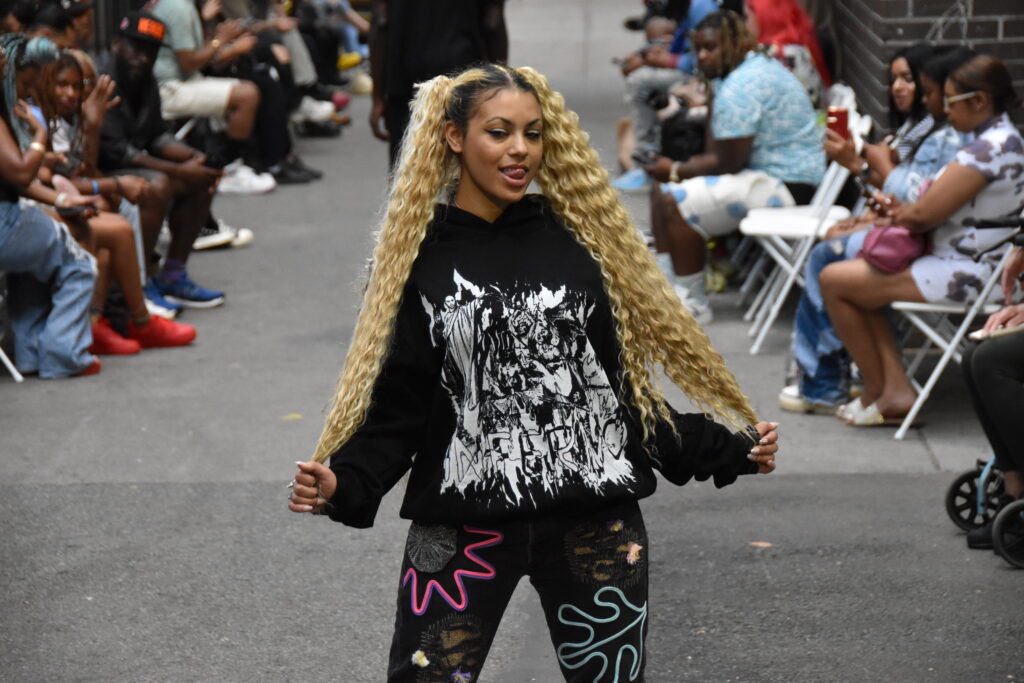 By Amanda Moses
Every season, New York Fashion Week (NYFW) takes the city streets by storm with renowned designers, extravagant runway shows, and the glitz and glamor of fashion icons.
One design team decided to elevate the fashion industry through gun violence awareness. Street wear designer Driponsociety's 14N1 collaborated with A$AP Mob's founding member, A$Ap Illiz and Disco Inferno to present: More Fashion, Less Gun Violence—a runway show that looks to shine a light on marginalized communities that are plagued with the repercussions of gun violence.
"Some days, I feel like hell is on Earth, so I feel this aspect is a part of our everyday life in a lot of ways. Disco Inferno is a tribute to my childhood and inner angels and demons, mixed with cars, growing up in the Bronx listening to my older brother DJ hip-hop in the living room growing up in the projects, movies I watched as a kid and just fly things period. This brand is based on Dante's Inferno and the nine circles of hell colliding with fashion that grew out of the Parkside Housing Development that I am from in the Bronx, which is the birthplace and mecca of hip-hop. I also wanted to shed light on how my generation is killing one another with gun violence through this collection specifically and hope to lighten things up by displaying a fashion show right here in our community," A$AP Illz said in a press release.
On September 14th, the show took place within the Robert S. Fulton Housing Development located at 21 West 17th Street utilizing the building's courtyard as a runway with the aid of NYPD who cordoned off the street and areas while also overseeing the safety of the event.
Some of the talent that showcased these designs were A$AP Nast, A$AP Twelvyy, Naughty By Nature's Vin Rock, Sober Yung Walter, Yung Bans and others.
"It is an honor to be able to create art and give back to the community, and an even bigger honor to work with such a creative force, such as A$AP Illz. Nowadays, I feel like everyone lives to fit in with the trends at the time, wanting to look like a gangster, trendy, or street, until you get killed or catch a charge, sitting in jail for two to three years, just for the sake of looking cool – I think we need to just stick to the fashions and art," DripOnSociety owner, Hanson said.
Photos by Amanda Moses