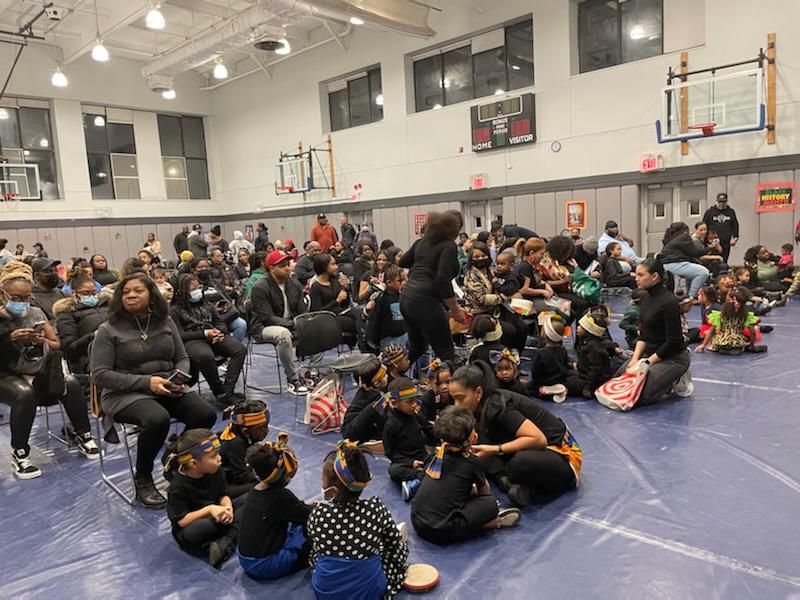 By: Pamela Stern
The students in the Starrett Early Learning Center (SELC) held a Black History Month Celebration on Thursday, February 16th at the Brooklyn Sports Club (BSC).
The crowd of approximately 150 people were excited to see the children's presentations.
Ms. Tess Binns, the SELC Educational Director welcomed everyone and thanked them for coming and introduced the Mistress of Ceremony, Ms. Tammy Moore, SELC's  Executive Director. Ms. Moore happily gave everyone a brief synopsis of the evening's program.
The celebration started with the Negro National Anthem, 'Lift Every Voice and Sing' and it was sung by JAZX. After the Negro National Anthem, each of the classes represented a different aspect of Black History and its importance. The 3K and 4K classes presented songs, poems, African Dances and a review of Black Inventors.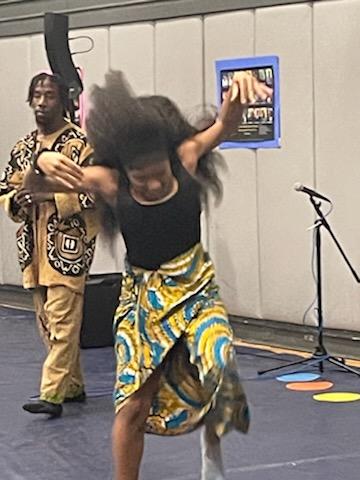 Ms. Shariffa Martinez is SELC's Department of Education's assigned Instructional Coach and was the evening's Guest Speaker.
Additionally, there was a performance by Priya Deberry on the violin, a short theatrical performance, some interactive dancing and drumming, African dancing and even a visit from Middle School 935's Step Team.
Ms. Kimaura and Ms. Tiffany's class performed a poem titled "Black History Month" which honored artists, athletes, scientists, writers, poets, and activists for their contributions. The students also performed a song from the motion picture "Harriet" titled "Stand up" honoring Harriet Tubman. The performance featured praise dance by Ms. Tiffany.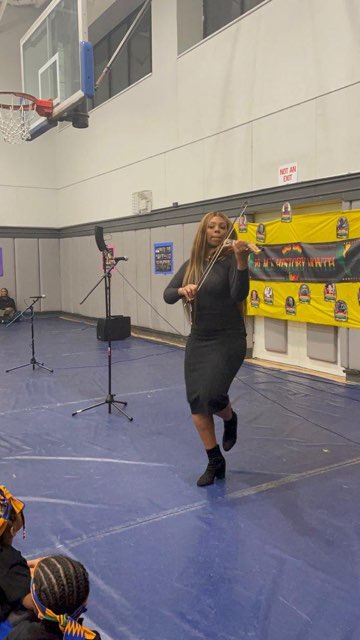 Shadow Box Theater is a children's theatrical company who performed  "How the Turtle Got Its Shell" which is an African Folk Tale. Renowned African percussionist, Chief Baba Neil tells this African Folktale with his drums and audience participation. In the opening, the drummer introduces the African instruments and various words from African languages. The drumming, rhythm, movement, and chanting all help set the scene for this witty and wise traditional tale of the little turtle who outwits the fierce leopard and is rewarded with a shell. The energy and spirit of the performers was clearly contagious, and the entire audience was singing and clapping along.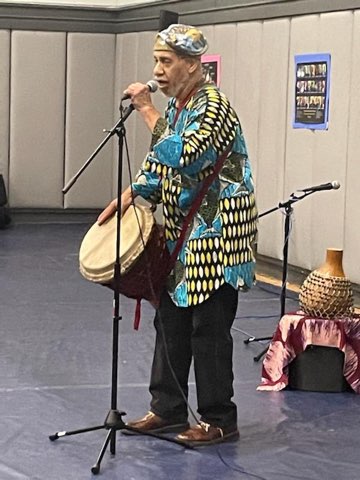 Kudos to the staff and children of the SELC for a wonderful Black History Month Celebration! Ms. Moore said, "Starrett Early Learning Center's 2023 Black History Celebration is the 1st in it's over 40 year existence. I am so honored to have had the opportunity in my four years as it's Executive Director to present family engagement on this caliber along with my amazing and dedicated teachers and support staff to our families and community. A special thank you goes to my Education Director, Ms. Tess Binns.  Starrett Early Learning Center's families supported the Black History Celebration in attendance of 150 attendees. This is a historical turnout! SELC's cooks, Ms. Gwen and Ms. Crystal prepared an amazing meal of Baked Ziti and Salad for everyone! The guest performers were amazingly talented! We had a myriad of African Dancers and Drummers, a beautiful singer, theatrical performance, an All-Girl Middle School Step Team, and a talented young African-American female violinist. Everyone left that night feeling refreshed, encouraged, empowered and was reminded that Black History is American History."
Photos courtesy of: SELC