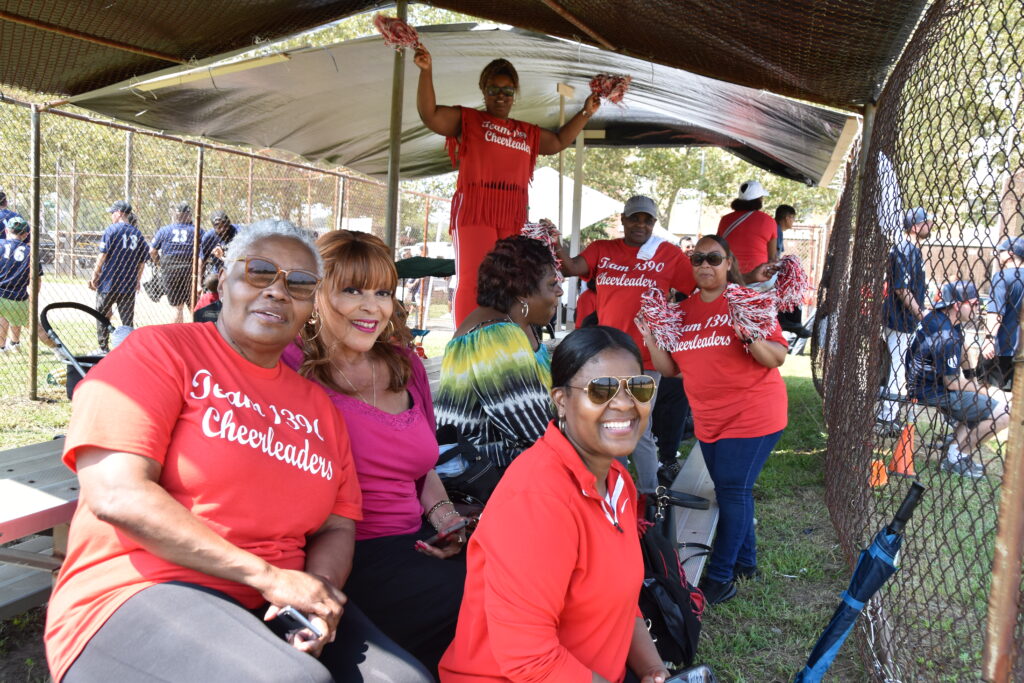 BY AMANDA MOSES
It's time to play ball!
On September 8th, Spring Creek Towers' (SCT) Twin Pines Management hosted its second annual softball sporting event on the Starrett City Field.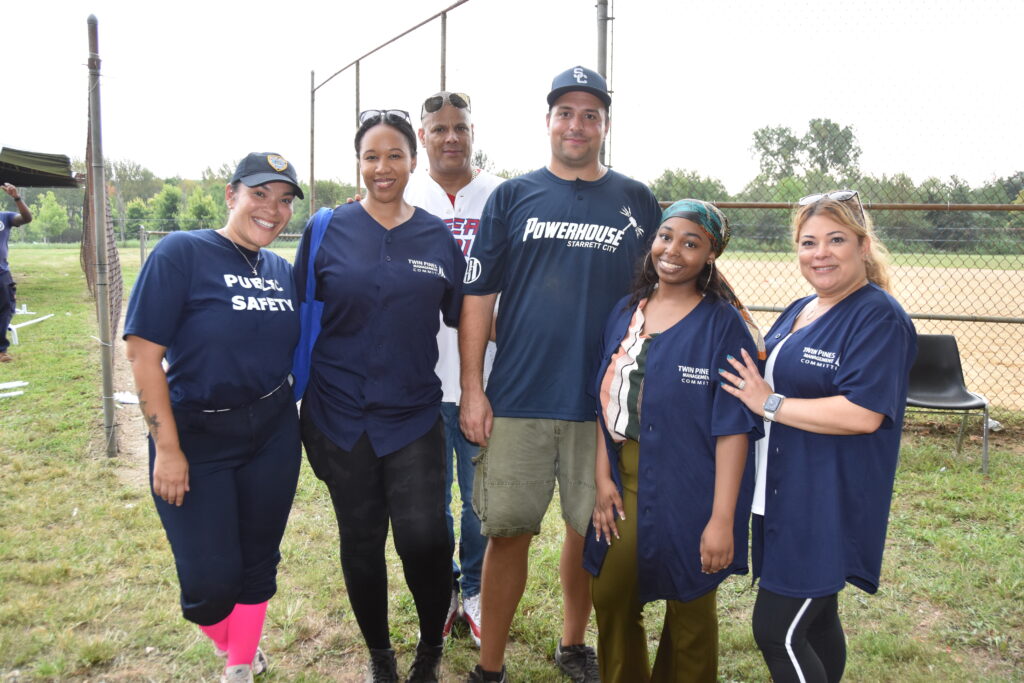 Employees throughout various departments in SCT were invited to test their skills on the baseball field in two friendly competitive games from 12pm to 4pm on Seaview Avenue. The first set of matches were held simultaneously between the bright-red rocket 1390 Team versus the thunderous strength of the Powerhouse (Power Plant Department), while the mighty Maintenance team faced off against the Enforcers of Safety (Department of Public Safety (DPS)).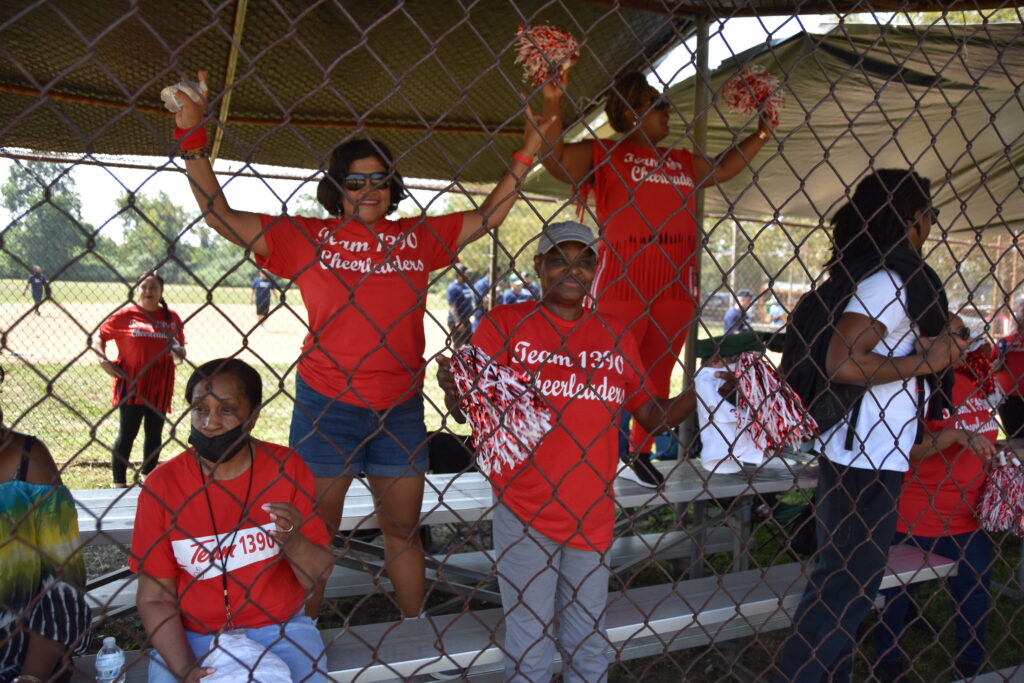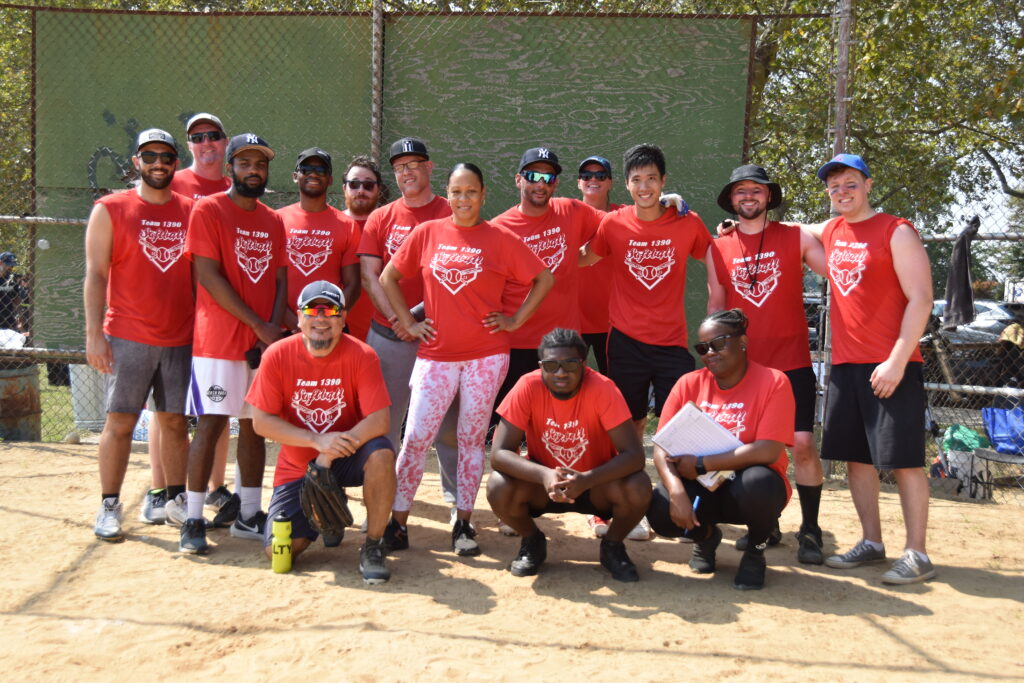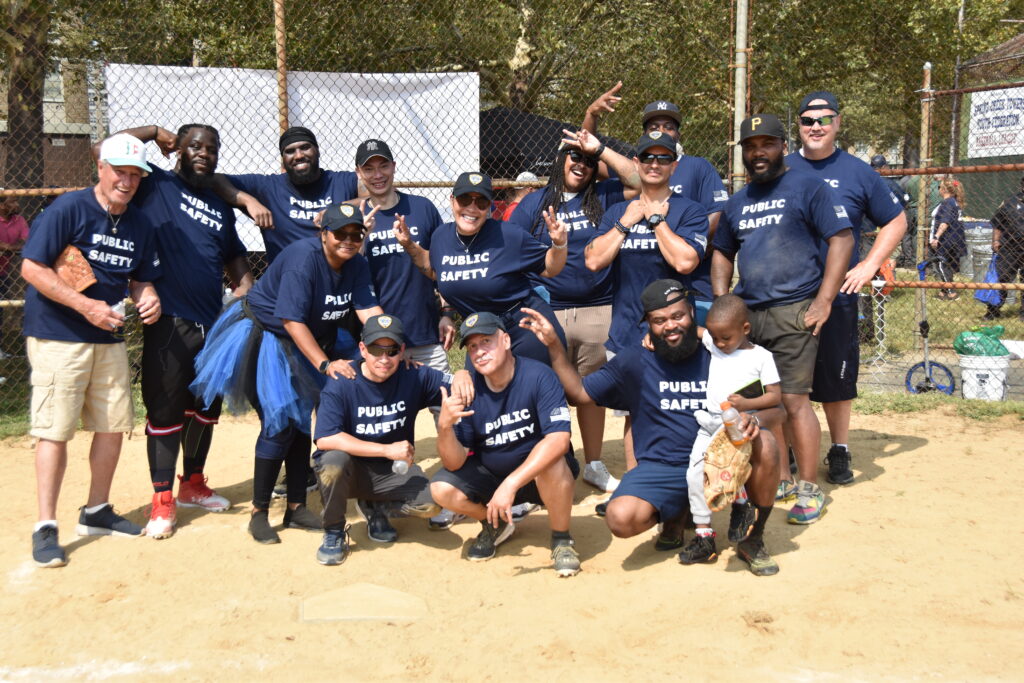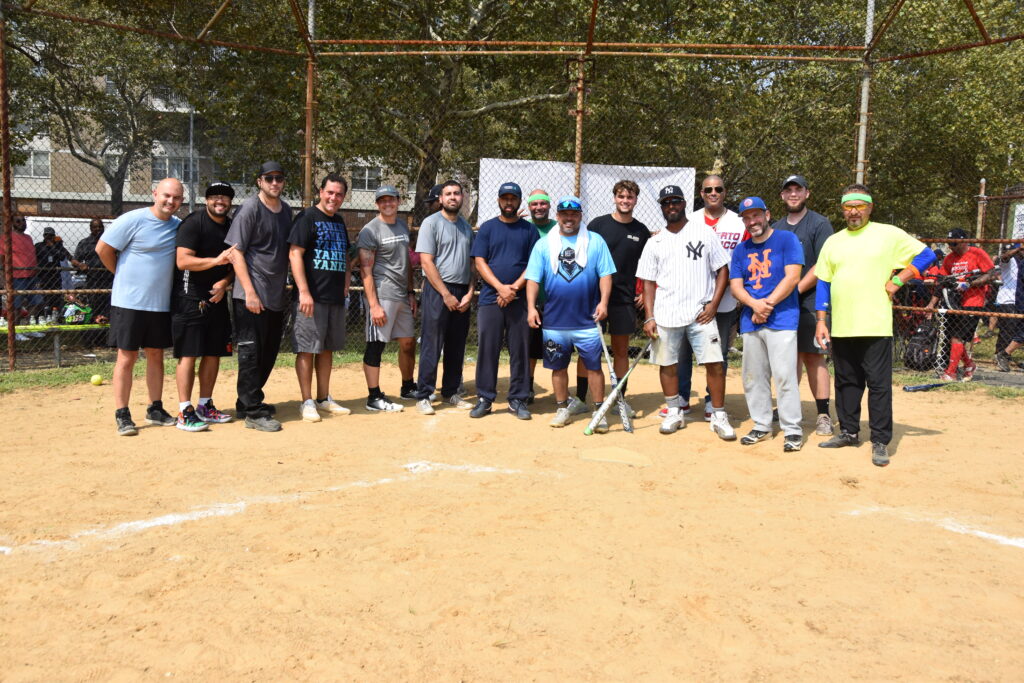 Despite the loud cheers and chants from Team 1390's cheerleaders, the might of the Powerhouse proved to be too strong as they dominated the score board. Members of DPS found themselves cuffed when battling it out with the Maintenance department, and although they exercised their best efforts, they were not able to come out on top.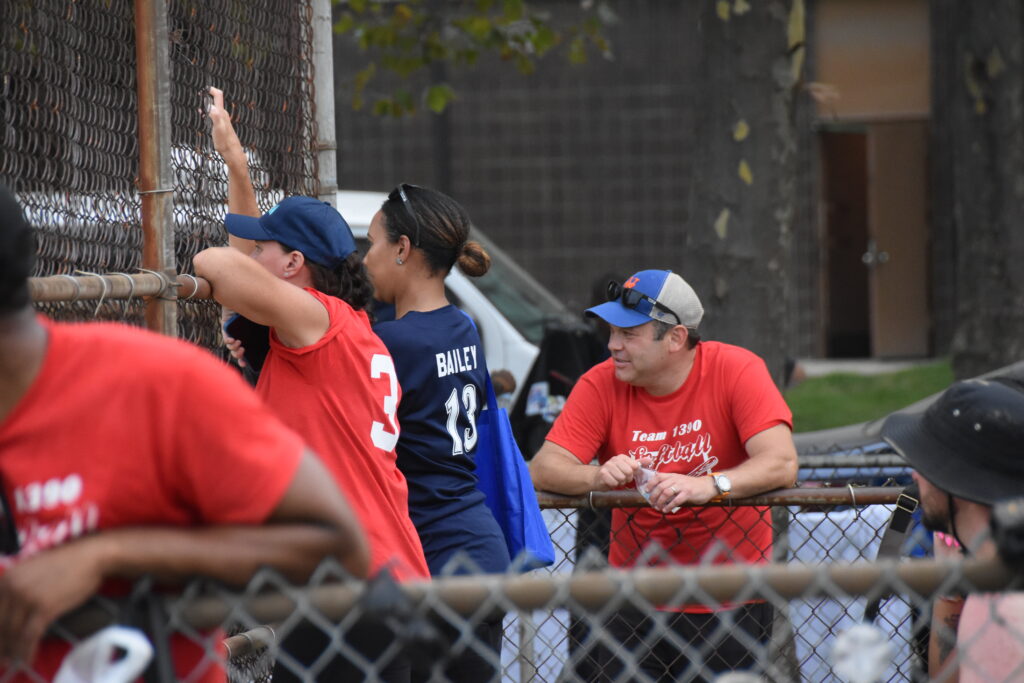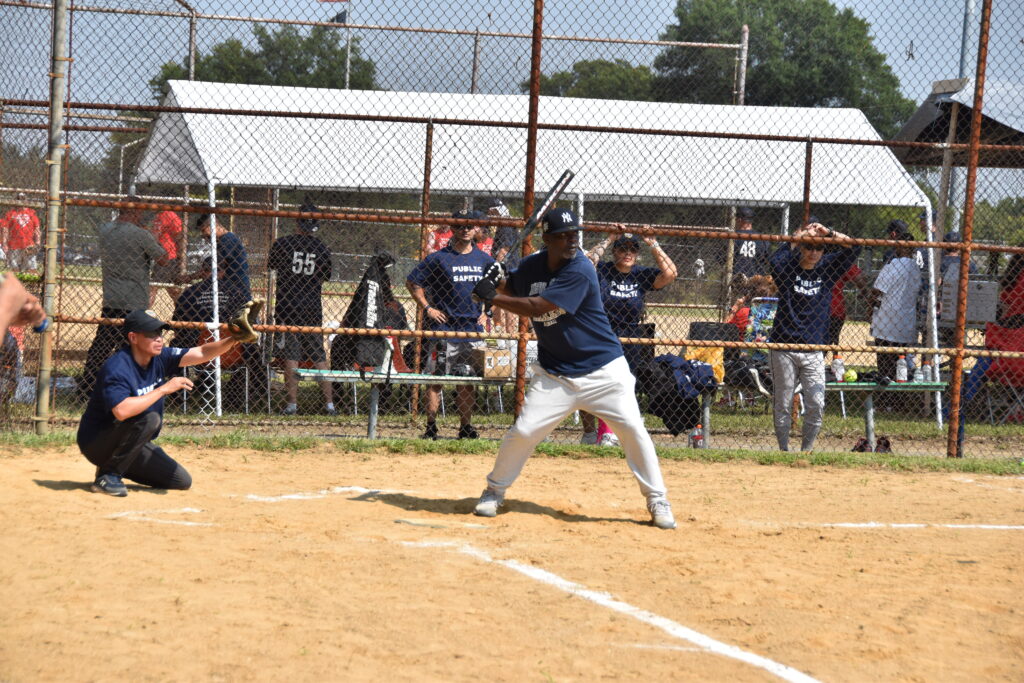 The final two matches saw both blue uniformed teams, DPS and the Powerhouse, battle for the title of champions, while Maintenance and Team 1390 vied for their own wins.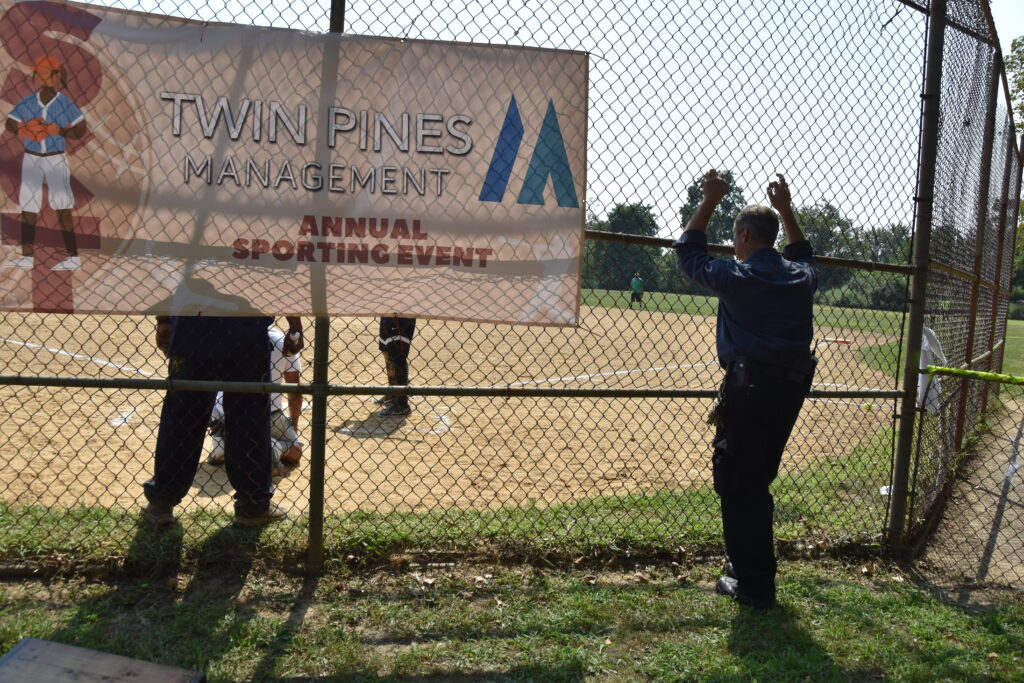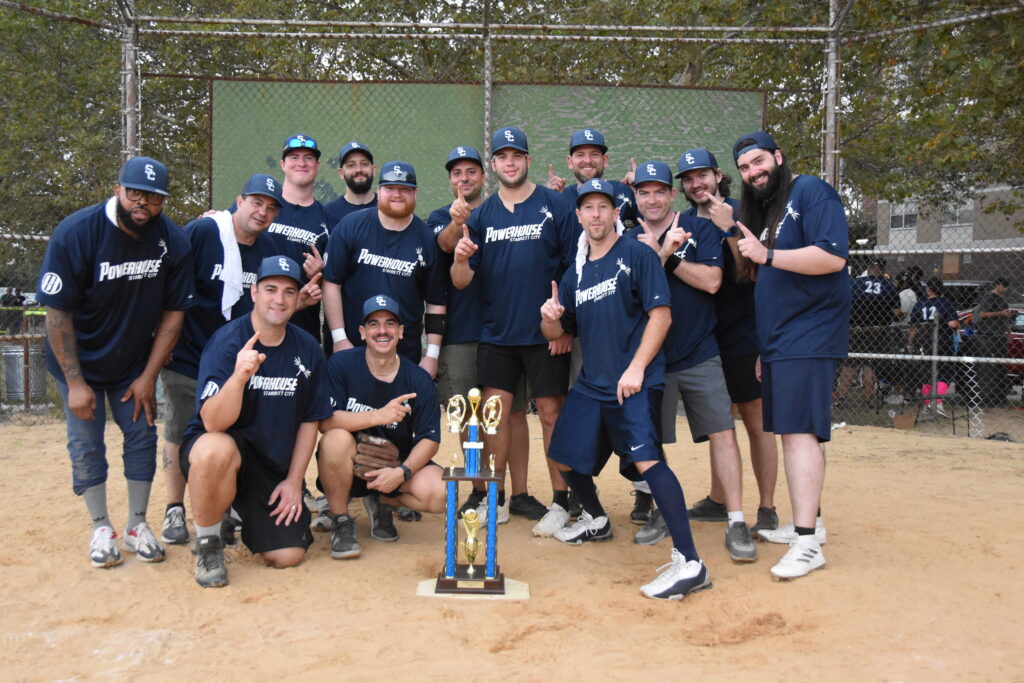 Like the Norse God of Thunder that their uniforms were inspired by, Team Powerhouse brought down the hammer and earned the winning trophy at the end of the day.
Photos by Amanda Moses