By Amanda Moses
Last year the Tribeca Film Festival was postponed, and with their comeback this summer, they launched a whole new immersive and innovative initiative from June 9th to June 20th, simply called: Tribeca Festival.
The Spring Creek Sun was able to have an exclusive sneak peek at PBS Thirteen's American Masters Documentary, Rita Moreno: Just a Girl Who Decided to Go For It. Directed by Mariem Pérez Riera with executive producer Lin-Manuel Miranda, this spotlight was on the Moreno, who many deem the Queen Boricua, and depicts the actress's life from when she was born on an impoverished farm in Humacao, Puerto Rico, to her migration into New York City, and her rocky road to stardom.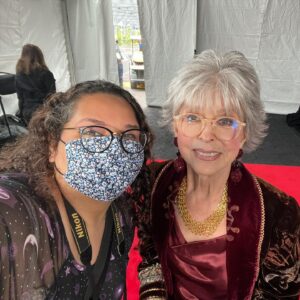 For over 70 years, Moreno faced discrimination, sexism, and racial barriers in Hollywood. Yet, the Emmy, Grammy, Oscar, and Tony (EGOT) award-winning star did not let these obstacles stop her from pursuing her dreams. The documentary utilizes Moreno's co-stars, families, and friends to share the story of her perseverance. We hear from Morgan Freeman, who she first met on The Electric Company in the 1970s with her catchphrase, "Hey you guys," as well as her latest co-star Justina Machado in the television show "One Day at a Time."
A Reporter's take on Moreno's Documentary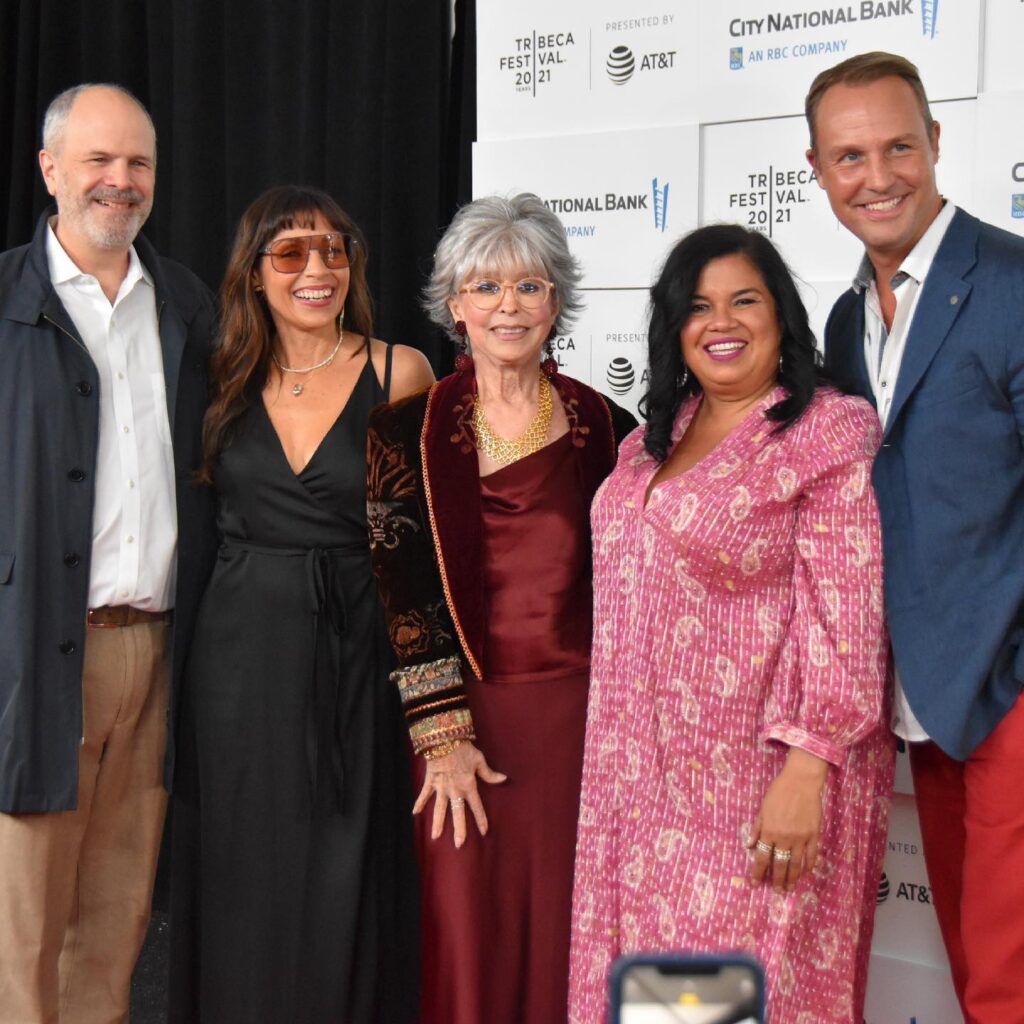 Rita Moreno was not just another star in my household. In fact, within a Puerto Rican home, her name brings great honor and praise. Moreno gave a name and a face to Puerto Rican representation at a time when many had not heard of the culture or simply had a stereotypical view of it.
The nearly 90-year-old actress is renowned for her portrayal of Anita in the musical hit West Side Story. Her role showed a strong, confident woman who was trying to make a home for herself and her family in Hells Kitchen. Her dance ensemble to "I want to be in America" cemented in many little girls like myself that we can voice our opinion, demand our equal opportunity and still look cool doing it.
Her role resonated so much with me that when I was in the third grade, I was asked to dress like someone I admire and have my class guess who I was. In an East Village private school, I was hopeful that my fellow classmates would know who I was dressed as in my grandmother's purple gown and costume jewelry as I began to sing, "I want to be in America!"
It is instances like this that solidify Moreno's stamp in history, and for Puerto Ricans like myself, a hero. For her, as a young girl, she admired Elizabeth Taylor because there was no Puerto Rican Hollywood actress to admire at the time. It was her emulation of Taylor that opened the doors for roles. However, during that time, Moreno unveils the dark side of the industry and the over-sexualization of Latin women (they were often dressed more provocatively for roles) while also struggling with being placed in stereotypical roles. Even after winning an Oscar for West Side Story, she still did not get another role for years—but this did not deter her.
She is exactly how the film describes her —Just a girl who decided to go for it.
On December 10th, 2021, a reworked adaption of West Side Story directed by Stephen Spielberg will be released just one day before Moreno's 90th birthday (she will be playing a supporting role in the film). The film will feature stars Ansel Elgort and Rachel Zegler, with Ariana DeBose, David Alvarez, Mike Faist, Josh Andrés Rivera, Ana Isabelle, Corey Stoll and Brian d'Arcy James.
Photos by Amanda Moses